New York Poised to Become a Major Sports Betting Market
Commercial Content | 21+ | T&Cs Apply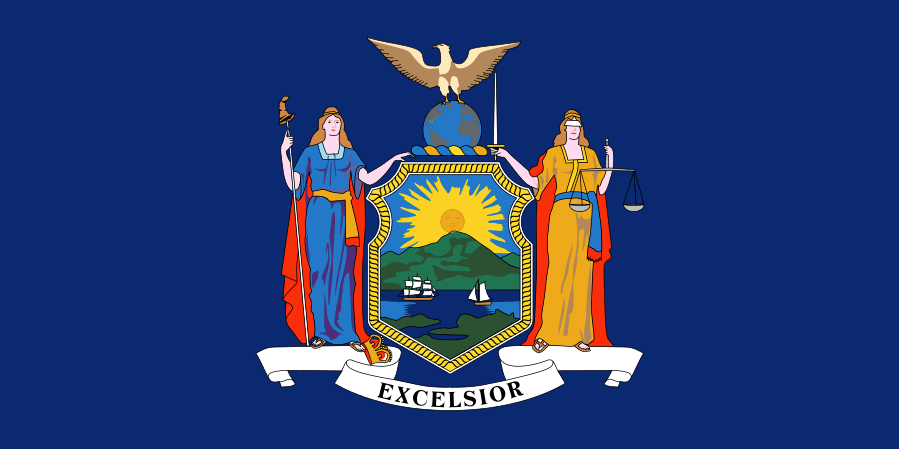 New York continues to move closer and closer to wide-scale legal sports betting across the state. Industry experts believe this should take place some time next year. Those same experts understand the impact across the entire US sports betting industry would be huge.
Right now, neighboring New Jersey is getting all the attention for back-to-back record sports betting handles in August and September. The betting handle is the total amount of money wagered on sports and sporting events.
New York is often grouped with California, Texas and Florida as states with the greatest potential for legal sports betting. Of the four, New York is the closest to actually offering an expanded form of legal sports betting within its borders.
Current law permits sports betting in four land-based commercial casinos and five land-based casinos run through tribal ownership. Current New York governor Andrew Cuomo has stated his opposition to any expansion into legal online sports betting. He has gone as far as to say this will not be part of the state's final budget for 2021.
Industry pressure and deep budget deficits could easily change that stance. New Jersey gaming officials noted that 90 percent of the state's record September handle came from online wagers. This includes the use of highly popular mobile sports betting apps.
Looking at the list of legal retail sportsbooks in New York, there is minimal access to major population centers, most notably New York City. The scope and range of sports betting through the retail sector is rather limited as compared to neighboring New Jersey.
It is hard to believe that the rapid expansion of sports betting across the Garden State will go unnoticed by New York lawmakers as well as sports betting fans. One would anticipate the pressure to adapt the current laws will undoubtedly build over the coming months.
Investment firms have echoed these same sentiments. Jed Kelly is an analyst for Oppenheimer Holdings. He recently stated in an industry report that "Emerging budget deficits could be a catalyst for Cuomo to legalized.
Part of that report also emphasized just how big the potential New York market would be. Most of this potential is pinned to legal online sports betting in the state.
US sports betting companies such as FanDuel, DraftKings and BetMGM would be licking their chops to get a piece of that revenue pie. Penn National Gaming in conjunction with Barstool Sports would also look to join that group with its new Barstool Sportsbook app.
The most optimistic forecast is legal online sports betting by the end of the first quarter in 2021. Legal sports betting in New York's retail sportsbooks dates back to July of last year. Most of those casinos are located upstate.
There is still a strong push for digital sports betting by many of the state's lawmakers. This movement should only gain momentum heading into 2021. As long as New Jersey keeps getting all the headlines on its way to becoming the country's biggest legal sports betting market, the loss of potential revenue will be hanging over New York's head.