NJ Online Sports Betting 2020
Commercial Content | 21+ | T&Cs Apply
If you are interested in NJ online sports betting, then this NJ online sportsbooks guide will help you started.
Online sports betting in New Jersey has been legal for over a year now; here is how you can begin betting on sports in NJ.
How to bet on sports in NJ
There are two different ways that you can experience sports betting in the Garden State: via online sportsbooks or retail sports betting. Take a look at our betting odds calculator if you're about to bet!
NJ online sports betting websites
The NJ online sportsbooks allow you to bet on games on their website or through the operator's mobile app if such feature is available. Therefore, you can enjoy the experience of engaging in NJ online sports betting without having to leave the comfort of your home.
For example, you can choose from any of the currently available NJ online sportsbooks like*:
Sugarhouse is the first operator to offer an integrated online sportsbook and casino. The sportsbook offers good odds, a generous bonus offer, and other exciting promotions. Read the full Sugarhouse review.
Draftkings Sportsbook is one of the most famous NJ operators. Read our Draftkings Sportsbook Review to find out more.
Resorts Sportsbook includes special features such as "Live Betting" and "Today's Events". It offers a great user experience and advantageous promotions.
Pointsbet Sportsbook offers its own style of sports betting. This unique system is based on the user's predictions and is a fun way to enjoy sports betting. The overall web and mobile betting experience are of high quality.
Unibet Sportsbook is another popular choice in NJ. It comes with an extensive track record globally and is thriving in the American sports betting world.
BetAmerica is a well-known horse betting platform that has recently launched an online sportsbook, which allows wagering on a variety of sports and leagues.
bet365 is a British bookmaker dominating the UK market. They entered very recently the NJ market and are providing great bonuses.
888Sport is an established and trustworthy bookmaker offers competitive odds and one of the most generous deposit bonuses to its new players.
Fanduel Sportsbook is mostly known for its daily fantasy sports, but it now offers real money sports betting with a great mobile app and appealing promotions.
Caesars Sports Betting was recently launched by the legendary casino operator. As more US states legalize online sports betting, it is likely that Caesars Sports will be an operator you could place bets on all over the country.
BetMGM is one of the newest sportsbooks to come to New Jersey. Clean betting window and an easy navigation menu are some of the highlights this online sportsbook has to offer.
Hard Rock is an established brand, so it comes as no surprise that this retail sportsbook is quickly gaining in popularity. Let's hope that it will go live with an online sports betting site in the very near future.
Fox Bet offers not only online sports betting but also news and tips with a close relationship with Fox Sports, also available through an intuitive app. A great welcome bonus awaits new players.
William Hill already has a strong international presence and has conquered the US with its online sports betting app. Players can expect a bonus offer when creating an account.
The Borgata Sports online sportsbook does a great job of bringing the glitz and glamor of the casino betting experience to your home. Plus, with a Borgata Sports app for both Android and iPhone users, customers are able to place their bets on the go.
The Golden Nugget Sports online sportsbook has a very pleasing  sports selection. Of course, you can place your sports bets on the usual sports like basketball and baseball. But, you can also place bets on sports like cricket and darts as well.
theScore is one of the newer online sportsbooks to make an impression on New Jersey sports bettors. Both Android users and iPhone/iOS users alike can download theScore sports betting app. Plus, the website boasts an enticing sign up offer for new users who create accounts to redeem for their first bet.
*Our lists are being updated on an ongoing basis. Check back for more reviews!
Most of these operators that are offering NJ online sports betting also provide their players with various welcome offers.
These welcome bonus promotions can help you get some extra funds and bet on more games. We hope that this online sports betting NJ guide will help you pick the right operator.
To find the best offer on the market, you can read our NJ online sportsbooks reviews on this site and compare their offers.
Retail sportsbooks in Atlantic City
NJ online sports betting is not for everyone! If you are interested in a more traditional way of sports betting from New Jersey, you can also check one of many retail sportsbooks in Atlantic City, which include:
William Hill Sportsbook Bar
Hard Rock Hotel Casino
Resorts Casino Hotel
Bally's Casino Hotel Sportsbook
Harrah's Casino Hotel Sportsbook
Ocean Resort
Remember that these casinos offer sports betting in New Jersey and their venues can provide you with different kinds of perks as well. Not to mention the overall experience of being inside these gorgeous venues.
In the end, you get to choose which kind of sports betting from New Jersey do you prefer.
NJ Sports Betting Promotions
Make sure to check what sportsbook promotions the operators are currently offering. Usually, you will be greeted by a welcome offer when you register with a Sportsbook. This can give you a headstart and some advantage before you place your first bet. That is definitely a benefit when you engage in NJ online sports betting. You can find the latest promo codes from all NJ operators on this website, which is regularly updated.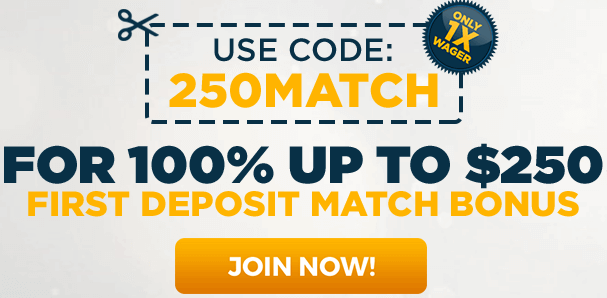 How to register at NJ online sportsbooks
Creating a new account at these online betting operators is quite easy. Here is how the registration process looks like in most cases:
A player needs to visit the operator's website and start the registration process.
Once a signup form opens up, they need to enter the correct information in all of the required fields.
If there is a promo code, they can enter it in the right field within this registration form.
Finally, a new player on this platform can claim the online sports betting NJ welcome bonus if they've met the operator's T&Cs.
How to find legal sportsbooks in New Jersey
The easiest way to find legal sports betting in New Jersey is to read our reviews of these NJ online sportsbook operators and see which ones have already obtained their license in this state.
Moreover, you can check the latest changes when it comes to gambling laws in this state.
As you probably know, after the repeal of PASPA in 2018, we have seen the list of online sports betting NJ operators grow rapidly. All these changes have now made it possible for people to enjoy online sports betting NJ.
How to pick the best NJ online sports betting site
Before beginning your experience with NJ online sports betting, it is important that you get familiar with the different sportsbooks and what they offer.
If you are completely new to the world of sports betting, you can start by learning the terminology, the different types of bets you can place, the sports and teams you can bet on, etc. Remember that in order to engage in online sports betting in NJ, you must be physically located in the state and at least 21 years old. You might be asked for some proof of ID or your social security number when you register. Once you are ready to start betting, check that you have the access to proper payment methods accepted by the operator to make your first deposit.
On this website, you will only find information on fully licensed casinos. Read our reviews to see how the different operators compare in terms of game selection, software, promotions, customer service, and more. Then, get ready to play.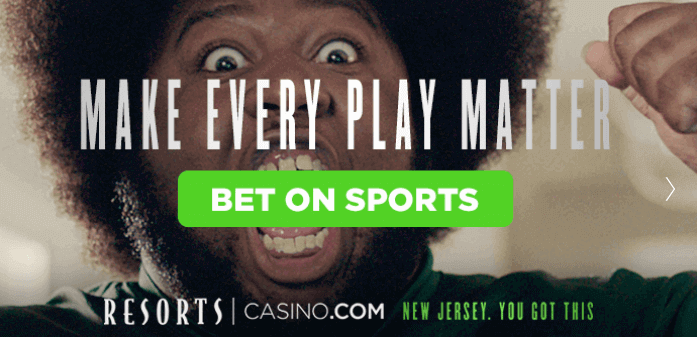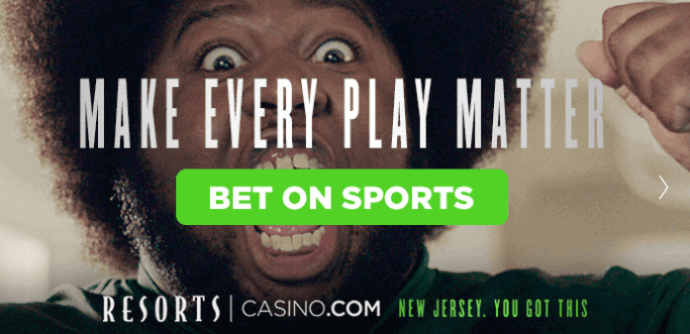 NJ sports betting apps: Review
In the next few paragraphs, you'll be able to read about the features each NJ sports betting app has to offer. We will review all the apps we mentioned above. See which sportsbooks have betting apps for Android and what is the best betting app for iPhone.
Sugarhouse Sportsbook App Review
One of the most popular casinos with an online platform for both sports betting and casino has launched an app that has both sportsbook and casino features. It's available for both Apple and Android devices.
The app for Apple devices is available for download on the App Store. It requires an iOS 9.00 or later and it is compatible with iPhone, iPod touch and an iPad. If you're an Android device user, you can access the website via your device and download the app directly from the platform.
Once you've installed the app, you can easily create an account and start placing bets or playing games. The great thing about this app is that it looks like the site and you can even get the welcome bonus and enjoy all the perks. It is a remarkable app that definitely belongs to the group of best online betting apps.
bet365 Sportsbook App Review
bet365, one of the world's leading online gambling companies has officially landed in the U.S. The American version of the app mirrors the UK version and can be used on both iOS and Android devices.
The bet365 app is flexible in the sense that players are offered numerous choices of sports to bet on as well as other features.
Fanduel Sports Betting App Review
FanDuel is an online betting platform whose main focus is betting on fantasy sports. That's what makes it different from the rest of mobile apps. Not that long ago FanDuel launched a betting application.
Both apps are available for iOS and Android devices. You can download the apps for Android directly from the Fanduel website. The iOS apps are available on the App Store. Keep in mind that the apps have different requirements regarding the iOS version.
FanDuel Sportsbook app requires version 8.1 or later and the Fantasy Sports app requires version 10.00 or later. So, keep that in mind before you decide to install it.
Draftkings Sports Betting App Review
The first online sportsbook that was launched in New Jersey was the DraftKings. They were also among the first ones to launch a sports betting app. The app mirrors the website, and it is very easy to navigate.
DraftKings has released three separate mobile apps – for sportsbook, fantasy sports, and live betting. It's available for both iOS and Android devices. The app for iPhone can be downloaded on the App Store. You can download the sports betting app for Android directly from the website because the Google Play Store currently doesn't accept apps for real-money betting.
As far as the Android app is concerned, there are no specific requirements. The iPhone app requires iOS 10.0 or later and is compatible with iPhone, iPad and Pod touch. Once you download the app, you can create an account and begin betting on your favorite sports. You will have access to numerous sports, both college, and pro, such as football, basketball, hockey, golf, baseball, etc.
PointsBet Sports Betting App Review
If you're feeling adventurous and you'd like to try out something new, then the PointsBet app is the right answer. They offer a different type of betting called points betting. It means your potential winnings or losses aren't fixed, but they vary throughout the game, until the very end.
The PointsBet app is available for both iOS and Android devices. The app for Android isn't available on Google Play Store, but you can download it directly from the website. You can find the iOS app on the App Store, download it and install it from there. It gives you the opportunity to try out the new kind of betting on a lot of popular sports and markets.
888Sport Betting App Review
Among all the operators we mentioned here, 888Sport definitely has the most experience in the online sportsbook world. This brand operates in a large number of countries across the world. Because of that, we were excited to find it among the NJ sports betting apps.
You can easily place bets on your favorite sports and even access the amazing live betting section. The 888sport app is created for both iOS and Android users and it's very easy to navigate. The Android app is downloadable from the website and the iOS app is available on the App Store.
The great thing about this app is that the odds are regularly updated, especially in the Live betting section, where the odds and news are updated in real time.
BetAmerica Sports Betting App Review
This app is among the newest ones to join the NJ sports betting apps. The online betting platform focuses both on sports and horse racing. That means they have a great selection of betting opportunities.
Currently, the app is available for iOS devices on the App Store. Android users can access the BetAmerica website. It's mobile responsive and it is very simple to use. Given that the whole industry is very competitive, we're sure they will introduce the Android app sometime in the near future.
What sports can I bet on from New Jersey?
Every one of these NJ online sportsbooks offers a wide range of different sports games that you can bet on.
Every day, you can browse through different sports categories like football, basketball, tennis, soccer, golf, MMA, etc.
Games are also sorted out by some of the most popular leagues in the USA, including:
NFL
NHL
NBA
MLB
NCAA Basketball
NCAA Football and others.
As you can see, there is an abundance of sports events available to you if you are doing sports betting from New Jersey. Within a short time frame, sports betting online has allowed all residents of New Jersey to enjoy sports betting on the go.
NJ sports betting regulations
Currently, sports betting in New Jersey is legal and the operators can obtain the gambling license from this state.
How PASPA hit NJ sports betting
In May of 2018, PASPA was overturned in the state of New Jersey. The Professional and Amateur Sports Protection Act or PASPA, prohibited this state from allowing sports betting from New Jersey. On June 13, 2018, New Jersey adopted regulations to implement its sports betting law. Two days later, on June 15, land-based sportsbooks welcome their first bettors. Finally, on August 1, 2018, NJ online sports betting took over the world wide web.
Thanks to the repeal of this act in 2018, the Garden State is now able to give out licenses to both retail and online sportsbooks. Mobile betting is also available, with DraftKings as one of the first operators to utilize this license. This has positively affected online sports betting NJ, as it is continuously growing and increasing number of brands is coming to the state.
How NJ online sports betting affects the state
New Jersey was first to legalize online sports betting after the PASPA repeal and is now used as an example as other states plan to follow suit. In general, the impact has been positive as it has generated revenue, created new jobs and opened a new market. It is predicted that the online sports betting market will be worth $336m in revenue after its fifth year. So far, the numbers show that $3,956,700 has been generated in tax revenue from online sports betting in NJ.
NJ Online sports betting FAQ
To conclude this guide for online betting in the Garden State, we've decided to give you the answers to some of the common questions that we get about this topic.
Is betting legal in NJ?
Yes, it is. But, it is important to check if the sportsbook of your choice has a gambling license in this state. There are different ways you can check this. For example, you can visit the Garden State's official website of the Department of Law & Public Safety. On that website, you can see the list of licensed sports betting operators and other online gambling platforms.
Another way is to check our review of your favorite online sportsbook and see what is the current status of their license in New Jersey. This will also give you a more detailed look at the operator's good and bad sides. All of the gambling licenses are being issued by the Division of Gaming Enforcement (DGE). The NJ Racing Commission can only issue initial sports wagering licenses to the racetrack operators.
Where can I bet?
As we mentioned earlier, there is a lot of different operators on the NJ betting market at the moment of writing this guide. This variety of choice is very good for the online bettors in the Garden State. As always, you can check the list of these operators, along with their reviews on this site. This can help you compare their welcome bonuses and other promotions, but also the quality of their odds and betting offers. You should also remember to use some of our promo codes to claim the welcome offer once you decide which operator suits your needs.
Can I bet online?
Yes. Online betting is legal in this state. Once you register for a new account at one of the licensed operators, you can start placing your bets. Keep in mind that you need to be at least 21 years old and reside within the state of New Jersey if you want to participate in NJ online sports betting. When you meet the sportsbook's terms and conditions, you can even claim their welcome bonus or any other type of promotion that they are offering.
Remember to always read these T&Cs and other fine prints when it comes to various promotions on these online gambling sites.
Can I play via my mobile?
Mobile betting is available in this state. Some of the first operators on this market that have implemented mobile betting was DraftKings. Users can download these apps and place their wagers while they are on the move. They still need to live in the Garden State if they want to enjoy mobile betting.
The iOS apps can be found on Apple's App Store. On the other hand, the Google Play Store doesn't allow online betting apps that offer real money wagering. Thus, the android installation files can be found on these operators' websites. Another way of placing bets via a mobile device is to access the betting platform through the internet browser on your device.
Is online betting secure?
Online betting operators usually spend extra attention to their online security measures. Most of these online sportsbook platforms have different levels of security settings.These additional steps include login authentications, password encryptions, etc. Users should also make an extra effort on their part by keeping their login credentials a secret. Operators are also encouraging their players to change their passwords periodically to avoid potential risks. All things considered, we can say that online betting is secure. However, it is always a good idea to check other people's experiences before you create an account at the specific sportsbook.
What type of payment is accepted on online sports betting sites?
Although payment methods vary depending on the operator, you will find that most online sportsbooks accept the following:
Credit or debit card
Online banking
Echecks
Cash deposit made in person at the retail casino cage
Prepaid cards
Can I bet outside of NJ?
Unfortunately, online betting laws in New Jersey only apply to the people who are physically located in the state. Third party geolocation services are used to check the location of players accessing the website or the mobile app. Therefore, you can't use these online betting platforms outside of the Garden State.
If you live outside of New Jersey, you can check the current status of the online gambling laws in your state and see what online betting operators are available in your area. At the time of writing, online sports betting is licensed in the following states:
How is sports betting taxed in NJ?
You gambling winnings in this state are considered as a taxable income. When you take the gambling winnings minus the losses (losses up to the number of winnings) you will get the amount on which you need to pay taxes. These are being taxed by the federal government. The tax rate is 24%.
Please note that these tax laws are subject to change and you should check the latest version of the relevant laws before you start sports betting in this state.
Is betting on virtual events allowed in the Garden State?
The New Jersey legislation does not specifically address betting on virtual sports events. On the other hand, the Division of Gaming Enforcement has given their opinion on this by allowing online casino operators to offer these types of bets as long as these games work similarly to slot machines or in other words, through a random number generator.
Can I bet on esports?
Yes. Betting on esports is allowed in this state as long as it is conducted according to the law. For example, the participants must not be under the age of 18 and esports events must not include high school teams or be sponsored by high schools.
Is there a maximum wager limit?
The New Jersey state has set the maximum allowed wagers per player of $5m. On the other hand, there is no minimum bet amount regulated by the state.
What kind of sports bets can you place in NJ?
The following bets are authorized in NJ sports betting:
single-game bets
teaser bets
parlays
over-under
moneyline
pools
exchange wagering
in-game wagering
in-play bets
proposition bets
straight bets
The types of bets that are not allowed in NJ are bets on high school sports and some college sports that involve New Jersey teams.
Who can't place bets in this state?
As we already mentioned in this guide, persons under the age of 21 are not allowed to bet in this state.
Sportsbook operators are also prohibited from accepting any bets in these kinds of situations:
When a bettor has previously excluded themselves from sports betting.
If a bettor is on the DGE's exclusion list.
If a bettor is also the owner, director, officer or employee at the sportsbook operator. This also applies to their relatives who live in the same household.