The PA Lottery bonus code is MAXLOTTO. All new players get a $15 bonus on top of a $5 registration bonus – that's $20!
New players can also use their first deposit and the PA iLottery bonus code (otherwise called: Pennsylvania Lottery bonus code or PA Lottery bonus code) to load their accounts with up to $500 in a matched offer.
PA Lottery Bonus Code Details
| Online Lottery | PA Lottery |
| --- | --- |
| PA Lottery Bonus Code | MAXLOTTO |
| No Deposit Bonus | $20 Bonus Play |
| 1st deposit bonus | Up to $500 (With code DEP500) |
| System requirements | iOS & Android compatible |
| Payment options | Debit Cards, ACH, PayNearMe available |
| Last verified | November 2023 |

The PA Lottery bonus code must be activated successfully so that you can claim the $15 welcome bonus. This is how:
Right below this list, you will find an active link in the form of a button. Click on it.
As you are sent to the PA Lottery website, try to locate the green Sign Up button (top right corner). It will open the registration form.
Enter the correct details.
Leave the promo code field empty. Your PA Lottery bonus code has automatically been activated for you when you hit the button below.
Finalize the application by clicking on "Submit".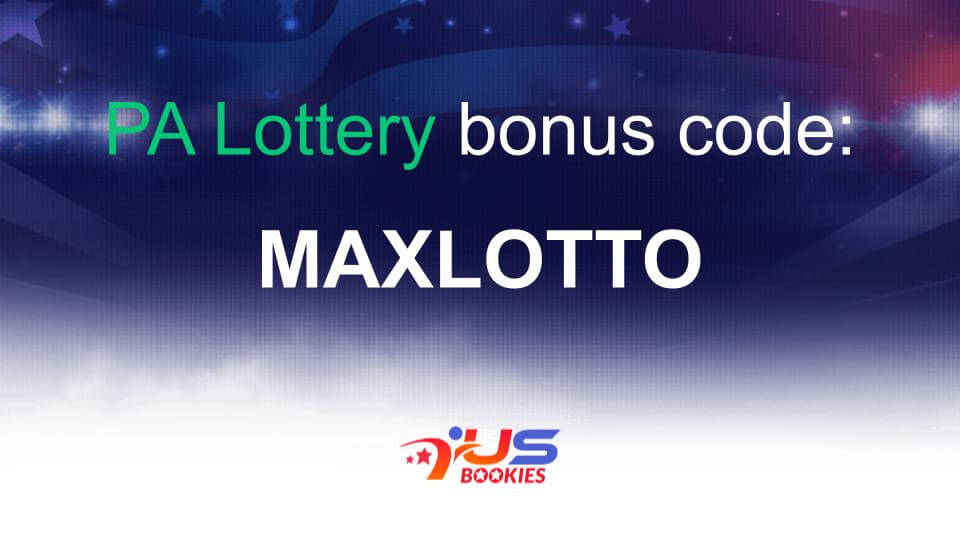 Jump to
This registration process can be used if you will be accessing the site from a desktop. If you prefer to use your mobile phone or another portable device, then you will need to download either the Android or iOS app (see details below in the Mobile App section), or alternatively enter the site from a mobile browser.
In this case, you will be viewing the PA iLottery mobile platform, where you can sign up, enter your PA Lottery bonus code, and claim the welcome offer as with a desktop.

Steps for the PA Lottery Bonus Code Offer
You only need to follow these simple four steps to obtain the welcome deposit bonus, as long as, of course, you meet the qualifying criteria (i.e., age, place of residence, etc. – see the following section).
Open a new account with PA Lottery.
Choose the preferred payment option on the Cashier page.
Deposit $10 or more.
Then, you will notice that your account is credited the 100% deposit amount. So, for a $40 deposit, you receive another $40 as a bonus, which means you will have $80 in total to play with. This will work up to $500 on your first deposit, so you'll get $500 max back.
Important Bonus Terms & Conditions
There is no offer or bonus without some terms and conditions pertaining to it. Likewise, the PA Lottery bonus code offer comes with the following details that need to be taken into consideration:
The welcome bonus is available only for new players that are over 18 years of age.
Only residents of Pennsylvania can claim the bonus.
You can get bonuses totaling $20, $5 registration and $15 with the MAXLOTTO bonus code.
The minimum deposit you can make is $10 so that you qualify for the offer.
The maximum bonus you can obtain is $500 and can be received with a $50 deposit.
Wagering requirements apply before you can withdraw your winnings (10x the bonus + deposit amount).
More PA Lottery Promotions for Existing Players
It's also very important for online platforms to keep providing bonuses and offers for their loyal players to keep on playing.
Some of our favorite offers for current players are explained below. Be sure to read the terms and conditions in full before you choose to join any promotions. Often there are variable withdrawal requirements to be met for bonuses.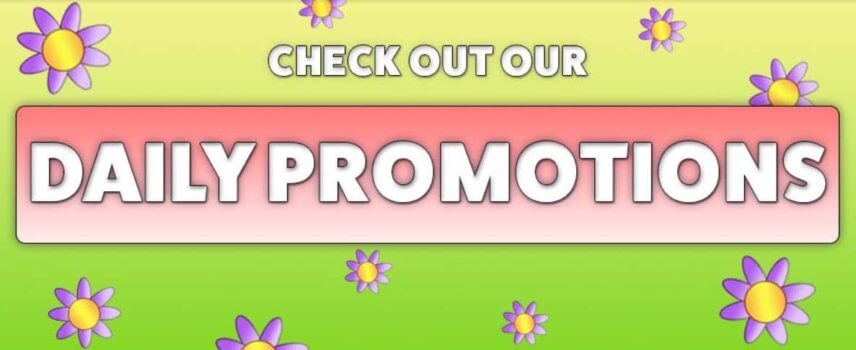 Daily Promotions (Ongoing)
For every day of the week, you can find a different offer on a different game!
Game Day Monday: The NFL season is starting and the PA lottery is celebrating! For every $50 you play on a Steelers online game on Monday, you'll get a $5 cashback.
Lucky Tuesday: You will receive $10 bonus money when you deposit $10 and then play with $10.
WebCash Wednesday: You can find special WebCash Wednesday offers in your email newsletter.
Premier Wednesday: Every time you wager at least $50 cash on Premier Jackpot, you will get a $5 cashback.
Friday Jackpot: Every time you wager $50 on Mine Blowing Jackpot you will get $5 instant Cashback, up to $500.
Game Day Sunday: If you play an Eagles online game on Sunday, you can get $5 cash back for every $50 played.
Find the Daily promotions tab of the PA Lottery site or app to read about the current offers of the week!
Expired PA iLottery Promotions
Here we will keep track of expired promotions since, you never know, some of them might be back some day!
50th Anniversary Prize Draw (Expired on 7/31/2022)
PA lottery is celebrating its 50th anniversary with a special prize draw. Depending on the amount (minimum $50) played on any eInstant game, you will receive entries to the draw which will be held on August 15. For a top prize, 10 players with the most entries will be announced winners and will be granted 25 weeks of $100 in bonus per week. You can check the website for more info about other prizes or this promotion in general.
Webcash Bonuses (Expired on 5/31/2022)
Depending on the deposit amount placed using WebCash, you will get different types of rewards. If you place between $100, $500, $1000 or more, you will become eligible for bonuses such as deposit bonus, scratch-off, bonus money, and many more.
Fast Play Coupon Promotion (Expired on 5/25/2022)
By wagering $50 on The Price Is Right online game, you will receive an email with a Fast Play $10 coupon which you can exchange at any PA Lottery retailer.
Daily Promotions (Expired)
Spicy Sunday: When you play $20 cash on Spicy Hot 7s, you will get a $2 cashback.
Monster Wednesday: Every time you wager at least $50 cash on Monster Wins, you will get a $5 cashback.
Money Monday: After depositing and playing $10 on 3asy Money, you will receive $10 extra in Bonus.
Sunday Spectacular: After putting in $20 on PA Big Winner Spectacular you will get $2 cashback (up to $500).
Big Money Wednesday: Play at least $50 on PA Big Money Wheel and receive $5 Cashback, up to $500 in cashback.
Monday Deposit, Play & Get: After depositing and playing $10 on Road Trip Riche$, you will receive $10 extra in Bonus.
Friday Cashback: For every $50 wagered on The Price Is Right online game, you will receive $5 Cashback, up to $500 Cashback.
Webcash Wednesday: Deposit $10 with Webcash with the code WEBCASH18 and receive a $10 Bonus.
Tuesday Jackpots: Get a $2 Cashback for every $20 played on Double Jackpots, and get up to $500 Cashback.
Monday Deposit, Play & Get: Deposit $10 on Bloomin' Bucks and receive $10 extra in bonus money.
First Class Wednesday: Play at least $50 on First Class Cash and receive $5 Cashback, up to $500 in cashback.
Throwback Thursday: Receive $5 cashback up to $250 every time you spend $50 on Diggin' For Dollars.
Fifty Friday: You will receive $5 Cashback, up to $500, every time you play $50 on 50 Years of Scratch.
Bonus Wednesday: After losing $10 cash on The Wizard Of OZ game, you will receive $10 back in Bonus Money.
Mega Monday: By depositing and playing $10 on Mega Multiplied, you will receive $10 instant bonus.
Monday Match: Log in on Monday and claim the Monday Match when depositing $10 on Turbo Match to get an extra $10 bonus money.
Tumble "TWOS"Day: By playing Jungle Tumble Jackpots you will receive $2 cashback up to $250 every time you place $20.
Sunday Cash: By playing Pennsylvania Payday on Sundays, you can get $2 instant Cashback up to $250. Every $20 wager qualifies.
Sunday Bucks: By playing Polar Bear Bucks, you can get up to $250 cashback. For every $20 you wager you will get $2 back.
Team Monday: Log in to your account on PA iLottery on Mondays, claim this bonus from your bonus page and deposit $10 on Team USA Pennsylvania iLottery game. You will get extra $10 as a bonus when you play $10.
Tuesday Doubloons: Get cashback of $2 up to $250 when you wager $20 up to $2,500 on Doubloons Doubler on Tuesdays.
Wednesday Cashback: If you play THE WIZARD OF OZ the online game, you can get up to $250 cashback. Every time you wager a minimum of $50 you will get $5 back.
Winning Wednesday: Get a maximum of $250 Cashback when you play Winning tree. After you claim this bonus on a Wednesday, you will get instant cashback of $5 for every $50 cash you play.
Fabulous Friday: Every time you play $50 on Fabulous 50 on Fridays, you can get $5 instant Cashback, up to $250.
"Brrs"Day: If you accrue $10 net loss on Brr Bucks, you will get that much as Bonus Money on Thursdays.
Electric 8's Coupon Promotion (Expired on 4/20/2022)
By wagering $25 on Electric 8s online game, you will receive a $5 Lottery Fast Play ticket which you can use at any PA Lottery retailer. After playing $25 you will receive a coupon via email.
Wizard of Oz Coupon Offer (Expired on 3/16/2022)
Wager $50 on the Wizard of Oz game and you will get a bonus $10 scratch-off ticket. You will receive your coupon through e-mail and you will be able to redeem it at any PA Lottery retailer.
Add $10 to Every Deposit $50 or More (Expired on 3/7/2022)
Each time you place $50 or more, and by using a code ADD10, you will receive $10 bonus.
Anniversary Cashback (Expired on 3/7/2022)
PA Lottery is celebrating their 50th Anniversary! On March 7th you can receive $5 Cashback up to $50 on twelve different games. Depending on the time of the day, different game will be eligible for the bonus. Each $50 played will get you your cashback.
Valentine's Cashback-Palooza (Expired on 2/15/2022)
By playing 6 different games, Flurry of Cash, 500x the Cash, Potion Payout, Jungle Tumble Jackpots, PA Keystone Cash, and Fairground Fortunes, you can get a cashback of up to $50. All games will be available for two hours for the instant $5 cashback when you wager a minimum of $50.
Enhanced Refer a Friend (Expired on 2/20/2022)
PA Lottery has a special offer for Valentine's that involves your friends and loved ones. If you invite a friend to sign up between February 14th and 20th, there are several benefits awaiting both of you: if your friend uses the code VALENTINES they will receive $50 bonus to start with. However, if they deposit at least $10 in the first month from when they signed up, you also receive a bonus: $100 bonus money!
FABULOUS 50 Fast Play Ticket Promotion (Expired on 2/9/2022)
If you wager $50 on Fabulous 50, you will get a bonus $10 coupon that you can use on a $50 or $100 Mayhem Fast Play lottery game ticket. You will receive your coupon either through SMS or e-mail and you will be able to redeem it at any PA Lottery retailer.
Beat the Cold – Add $10 to any Deposit (Expired on 1/17/2022)
By claiming the code SNOWDAY with any deposit that you make, you will receive a bonus $10 with each deposit. The minimum eligible deposit is $10.
Flurry of Cash Coupon Promotion (Expired)
Starting now and up until January 5th, if you play $25 on the Flurry of Cash online game, you will get a physical coupon for a bonus $5 Scratch-Off ticket. You will be able to redeem it at any PA Lottery retailer and you will get the coupon via email or text.
12 Days of Cheer (Expired)
It is the Christmas season and at PA iLottery, there is currently the 12 Days of Cheer promotion wherein customers will have a chance to claim a different offer every day until Christmas. Log in to your PA iLottery account and look for the new daily promotion. There is a variety of different offers, but each will have a specific code which you can find on your promotions page.
How to play at PA iLottery
First of all, you need to be at least 18 years old to be able to sign up to PA iLottery. Once you create an account, you can try the free games or head to the cashier section and place a deposit that will enable you to play for real money.
The Cashier tab is found under the "My Account" option and you can select the preferred deposit method from the ones available.
Then, follow the instructions you will be provided with on-screen to fund your account or request a cash-out.
Finally, if you wish to chase an offer, check whether a PA Lottery bonus code needs to be activated first (look at the terms and conditions of the bonus) and act accordingly.
Important Note: Under the law, the PA iLottery must ask you to verify your identity and then let you play for real money. To do that, you may be required to provide the last four numbers of your social security number. After going through that procedure, you will be able to receive nearly instant payments for wins over $600.
PA Lottery Review
PA iLottery is the online child of PA Lottery and serves players with a decent range of games whose number has multiplied several times since its launch. What has pinched the interest of the PA lottery fans right from the start are the generous jackpots that give the chance to become richer by more than a quarter-million dollars.
The quality of the games is also excellent, especially the instant win scratch card games. That aside, the operator seems to be able to entice its customers with a cascade of promotions that further boost their chances for big wins. And, the most loyal ones also get to enter the VIP Players Club, where exclusive offers and benefits await.
Where there is room for improvement is in the selection of games, which is still quite lacking compared to other operators out there and the available payment options that could be enriched with alternative funding options, such as credit cards and e-wallets.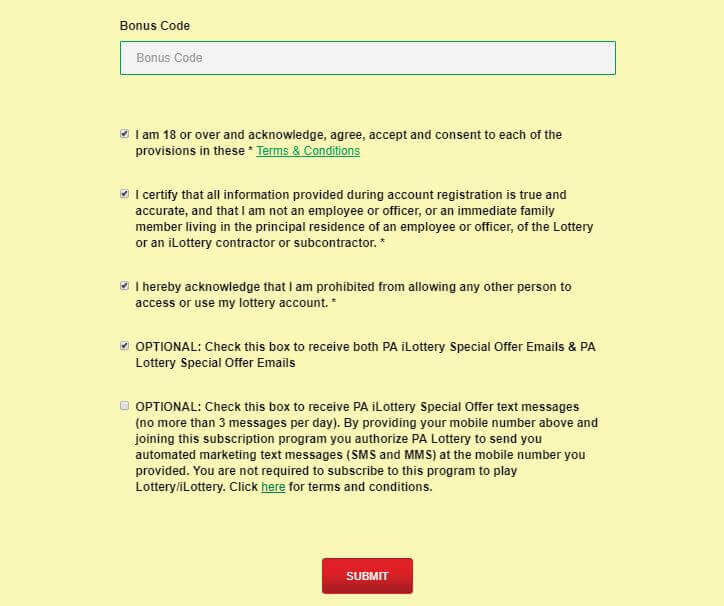 PA Lottery Games Selection
Once you have activated the PA Lottery bonus code and got your first bonus, you can choose to try your luck with a wide range of online games, including draw cards, crossword puzzle games, scratch-offs, Keno, and virtual games (football and car racing, for the time being), among others.
The fact that it all started with merely 10 games and now there are more than 70 games available shows the operator's clear focus on satisfying its customers with a plethora of options that grow by the day.
Also, PA iLottery gives players the opportunity to stake just $0.01 per round and keep a low profile or go for the bigger wins and wager up to $20 per round while leaving the winnings ceiling open, allowing them to earn as much as they wish.
And, although PA Lottery is not a casino per se (forbidden by law), it does manage to deliver a casino-like experience with games that feel very much like slots (see instant win games) and arcade-style games, where you scratch off symbols, roll dice or spin wheels; all of which offering a competitive 84%-89% RTP!
However, if PA online casinos are what you are indeed looking for, you can try out something like bet365's online casino.
PA Lottery Mobile Site & Apps
If you don't want to sit in front of a computer to try the services and games at PA iLottery, you can access the mobile site from the browser of a portable device and enjoy the full functionality and easy navigation of the desktop version. Also, the games and promos at the PA iLottery are all accessible too so you can expect the exact same experience whether you are stationary or on the go.
However, you may also download the PA Lottery app, whether you have an Android (4.0.x and greater) or iOS (6.0 and above) operating system and still savor the excitement and options available on the desktop platform, with minor, almost insignificant differences, mainly in the interface.
Plus, you will be provided with the Ticket Scratcher feature so that you can instantly check whether your ticket has won or not, among others. Needless to say, both the mobile site and apps allow you to register, use the PA Lottery bonus code, and receive the first-deposit bonus too.
To register with the operator, simply send "APP" (text message from your phone) to 668535 or enter your phone number in the PA iLottery mobile page and you will then receive the appropriate directions.
How to register with PA Lottery
Given that the services and promos at PA iLottery target PA adult residents, it is vital that you are, at least, 18 years old and live in the state of Pennsylvania when you register. When these conditions are met, the registration form will also ask you to provide some additional details, such as:
Email and password
Valid address within the borders of the state.
Phone number
Full name and last name
For security reasons, the sign-up cannot be completed unless you choose two security questions to answer. Once all that is done successfully, nothing will be holding you back from taking in the thrill offered at PA iLottery.
PA Lottery Promos
The operator is full of surprises almost every single day. Besides the regular promotions that have steadily been shown in the Promotions Page for quite some time now, you will also find weekly and monthly offers too.
At the time of this writing, there are offers for those that log in and play almost any day of the week (promos for Friday, Saturday and Thursday logins) that reward players with $5 bonus money and other specials.
Also worth noting is the jackpot that offers 100 players $50 every week while giving them the chance to enter the grand prize draw that can load their accounts with $10,000! And, let's not forget those that subscribe, who get to receive exciting promotions sent directly to their email every Thursday. Then, there is the Saturday bonus that can pleasantly surprise players with a nice cashback offer, deposit bonus or prize draw.
Finally, as with every operator that respects itself and its customers, the most loyal players get access to the VIP Players Club that reserves them the right to claim exclusive promotions, coupons, and offers.
Plus, they have the pleasure to be the first to know what's new with the PA Lottery. Besides, they don't need to look around for the latest Lottery winning numbers as these are sent on their email or phone via customized emails and SMS messages respectively.
PA Lottery Payment Options
If you want to grab the opportunity to claim the Pennsylvania Lottery bonus code offer and deposit funds to your account, you can do so via:
Debit card (MasterCard and Visa)
PayNearMe
ACH
The same options apply if you wish to cash out your winnings. Note, though, that you will be required to make deposits of no less than $10. However, you can withdraw as much money as you want as there is no max withdrawal limit at PA Lottery, which is beyond great and quite liberating.
PA Lottery Customer Support
Whether you have a question related to your PA Lottery bonus code or another service or feature provided by PA iLottery, you can request the instant assistance of the customer support department through the Live Chat function that is open 24/7.
Alternatively, you could send an email at [email protected] or call them (1-833-530-7529 toll-free number). The response times for these options are also satisfactory, with limited waiting.
For inquiries about the funding of your account, you could also check out the Help Center page as it provides detailed information about how this particular matter.
Is iLottery legal?
Yes, the PA iLottery platform is perfectly legal to operate within the borders of Pennsylvania. According to a recently passed law expansion about gambling, online lottery sales and games are legal in PA.