For editorial purposes only. Odds from bet365 UK. Political betting is not permitted in the USA.
The US Election betting market is now closed. However, you can still see how the odds to win the Presidency changed throughout the course of the campaigns.
Inqueries
If you have questions regarding this content or seek more information about odds for your next story, please direct them to [email protected]. A representative will respond to your inquiry as soon as possible.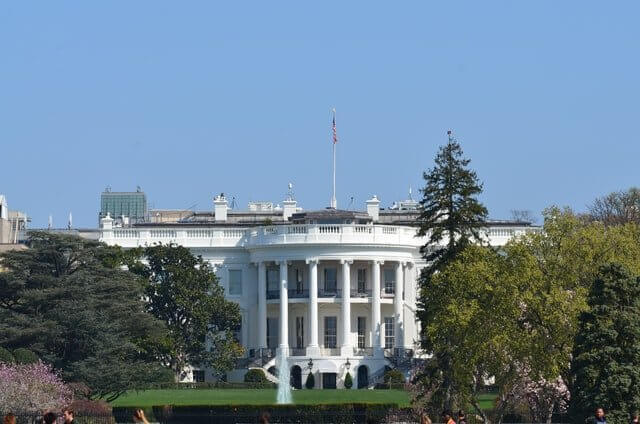 FAQ
Can you bet on politics in America?
Betting on politics, along with nearly all non-sporting events, is not permitted by any regulated, licensed and legal on-shore sportsbook in the USA. However, there are some states with regulated online gambling rules enacted. Our Election Odds Probability Tracker is presented strictly for research and entertainment purposes and we do not encourage those based in the US to bet on odds for the next American President or politics in general.
How to read the Presidentail Election 2024 betting odds graph?
Our data feed pulls Presidential Election and Democratic Nominee odds markets from bet365's UK market. Our graph displays the average odds between each interval, it's not representative of daily or minute-by-minute odds fluctuations.
We are constantly working to improve our visualization of the 2020 election betting odds. As the election campaigns continue, we will make this page more dynamic, comprehensive, and easier to use for comparing odds for the next American President.
How are the probabilities calculated?
A probability is simply a mathematical expression of the likelihood of something happening. These probabilities are derived from bet365's UK-based market on American politics, where odds are ascribed to a wide range of candidates for 2020, both confirmed and speculated. Betting calculator tools can help you understand odds better.
The odds fluctuate in real-time based on a simple supply and demand mechanism, like gold, a stock, a currency, or any other commodity openly traded – the more popular a candidate is with the betting public, therefore the more money bet on them, the shorter their odds become which ultimately translates to their % to win increases. It's possible to go more detailed when learning how to read odds, but the basics are covered here.
Political bettors factor in a wide range of variables when placing their wagers and since their only objective is to correctly forecast an event in order to make a profit, there is a huge incentive to make a correct prediction.
When these forces are applied to a pool the size of the legal market, with millions of participants, this represents a significant 'wisdom of the crowds' scenario, which may go some way to explain why betting markets gave Donald Trump as much as a 40% chance of winning in 2016, compared to some polls which had him on less than 2% and Hillary Clinton at over 98%.
The key difference between a betting market and a poll is this – a poll is a snapshot of voter intention at any given time, often including those who are undecided, with an average sample size in the thousands. A betting market is a global future prediction pool, updating in real-time, factoring in the opinion of millions of individuals forecasting an event – backing up their opinion with their own cash.
How to calculate chance from betting odds:
As you've noticed, our chance has undergone a slight change from the decimal odds that many English bettors prefer.
But don't worry, the odds are still an accurate representation of each candidates' chances to win the presidency.
Here's what we did to convert the 2020 Election betting odds to percent chance:
Equation: Odds = 100 / (Percent Chance x 1.1066)
So, if bet365 UK has Biden's odds to win the presidency set at 7.005, this is what we do to display his Percent Chance to win:
7.005 = 100 / (Percent Chance x 1.1066)
7.005 x (Percent Chance x 1.1066) = (100 / (Percent Chance x 1.1066)) x (Percent Chance x 1.1066)
7.005 x Percent Chance x 1.1066 = 100
7.7517 x Percent Chance = 100
(7.7517 x Percent Chance) / 7.7517 = 100 / 7.7517
Percent Chance = 12.9
As you can see, we're taking the bet365 UK odds for Democratic and Republican nominations and the Presidential winners in 2020 and displaying it in a format that is easier to comprehend.
What is the history of Presidentail Election betting?
Informal Presidential Election betting markets flourished in 19th century Wall Street, but have been illegal since the 1930s, and remain so in the United States. During this time, however, bettors managed to correctly predict 11 out of the 15 presidential election outcomes (Source).
Polls have always been one of the factors bettors consider when wagering on politics, although the odds always reflect the market's interpretation of all data available, including many private systems used by professional gamblers. Polls and betting markets are ultimately influenced by their human participants so ultimately neither is 100% accurate. Remember, no human or computer is yet to create a system that forecasts the outcome of events being held in the future with 100% accuracy and if that was ever to be the case, the betting industry would cease to operate.
Studies have also shown that even if there is no monetary element involved, the excitement of having correctly predicted the outcome is a reward and motivation in itself (Source).
Even though New Jersey sportsbooks and Pennsylvania sportsbooks (among a handful of other states) have regulated operations, political betting remains against the rules here in the US. Again, this article is editorial in its approach and for entertainment only.
So, where do these probabilities come from?
The probabilities we present are derived from bet365's UK-based betting market (where betting on all political markets is legal and regulated) which is one of the biggest in the world in terms of volume. You won't find Vegas odds for President, for instance, because it's not legal to have them in the US.
We've converted the odds into a more user-friendly percentage to express the chance each candidate has. For Americans on home soil, this is simply another tool to utilize in order to understand each candidate's prospects of becoming President, cutting through the noise at a time that can be stressful and confusing, no matter which party you support.
What is the Presidential Election process?
The US Presidential Election will be held on the first Tuesday of November 2024. The road to the White House is a long one, and it's easy to get lost. The process has two main stages: the Primary Election, and the National Presidential election.
The Primary Election is where the major political parties, Democratic and Republican, choose which candidate will represent them in the Presidential election. This is done by candidates securing delegates in state primaries and caucuses to gain the official nomination as the Presidential Candidate at their party's national conventions.
Once the candidates have been decided, they choose their Vice Presidential running mates. Then the race is on for the opposing parties to campaign and gains the most support across the nation. Now, it's finally down to Joe Biden with Kamala Harris as his running mate as the Democrat Representatives and President Trump with Vice President Pence going for a second term in office as the Republican Representatives.
The National Presidential campaign leads up to the actual Election and is the thing most people are familiar with; one Republican versus one Democrat, along with their chosen Vice Presidential Running-Mates, of course.
Throughout the national campaign, there are usually three live televised debates, which are often critical to a campaign's success (among a huge variety of other factors and unforeseen events).
Finally, it's Election Day. This Presidential Election it's in November 2024. The winner is usually known by the end of the day. Henceforth, they are known as the President Incumbent and will be inaugurated on January 2024, to officially take over (or simply continue if President Trump is elected to a second term).
What is US-Bookies?
US-Bookies.com is a website dedicated to reviewing all regulated sports bookmakers across the United States. As new sportsbooks launch throughout the States, like in the emerging Colorado online sportsbooks or Tennessee online sportsbooks, US-Bookies reviews them. With an affiliate partnership, the owners of this site may receive some compensation if you, as a user, continue on from this site to sign up at one of our recommended sportsbooks. However, all of the reviews strive to be as unbiased as possible.
US-Bookies also follows sporting events that you can actually bet on, as opposed to US politics. Horse racing in America has long had a betting tradition and you can follow Kentucky Derby betting. Tournaments are also covered, March Madness betting, for example, is one that you can wager on at many of the online sportsbooks reviewed on this site.