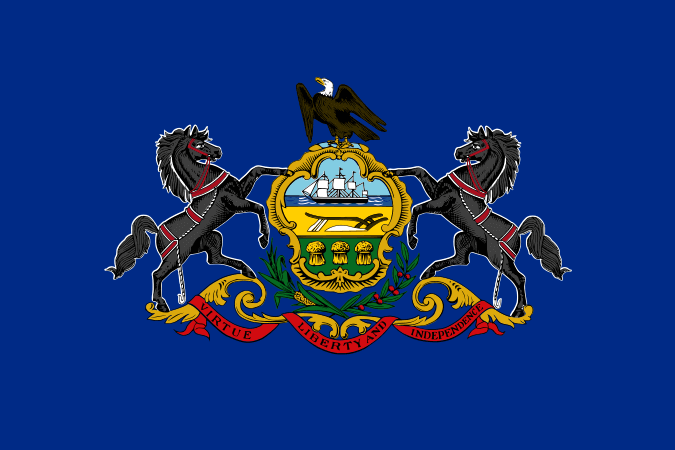 The sports betting handle is the total amount of money bet during a specific timeframe. The difference between losing bets plus commission collected and winning bets paid out is a sportsbook's hold percentage. This also relates to their overall revenue.
Records for monthly sports betting handles are falling all across the country in states offering legal sports betting. A few of the records for September broke that state's previous record just set in August. One state that falls into that category is Pennsylvania.
The Keystone State has the third-highest year-to-date sports betting handle behind Nevada and New Jersey in the legal US market. This ranking covers the 17 states (plus Washington DC) currently offering some form of legal sports betting within their borders.
According to state gaming records, Pennsylvania's total sports betting handle for September was $463 million. This broke the previous record of $365 million set in August. The main factor driving this growth is the rapid expansion of online sports betting.
The same state gaming sources reported that 89 percent of the total monthly handle was wagered online. This includes online sportsbook sites as well as mobile betting apps. Mobile betting has gained widescale appeal among one of the strongest sports betting demographics: male bettors 21 to 35 years old.
Penn National Gaming is a home-grown Pennsylvania product. The major casino operator has gained a strong foothold in the sports betting industry through its equity stake in Barstool Sports. Ahead of this year's new football season, this partnership launched the Barstool Sportsbook app.
When the app was first launched in Pennsylvania, it set download records over the first weekend it was available. The popularity has not diminished with $29.9 million in PA bets in September. This equates to an impressive 7.2 percent of the total.
Making this figure even more dramatic in terms of early market share, the app was only live in PA for 13 of that month's 30 days. Industry analysts such as Roundtree Investments normalized this rate somewhere in the mid-teens based on a full month of betting.
Dave Portnoy is the founder and CEO of Barstool Sports. He is also a very popular sports betting figure with that key younger betting demographic. Portnoy took to Twitter with the following tweet:
"No marketing spend. Got 7% total market share in 13 days in a month with 10 competitors already entrenched."
The top player in the PA market is FanDuel. This US sportsbook's parent company is Flutter Entertainment. FanDuel posted a total September handle of $171.2 million. This equates to a market share of 37 percent.
Second on the list in the state was DraftKings with a handle of 118.8 million. This adds up to 25.7 percent of the market.
Another major sports betting company in the PA market is Rush Street Interactive. This book earned 13.8 percent of the market with a total handle of $64 million. Rush Street recently announced that it is going public with SPAC dMY Technology.
It appears that FanDuel and Rush Street Interactive took the biggest hits in market share from August to September.