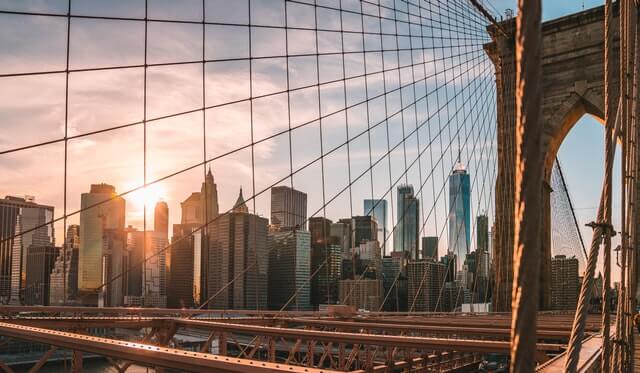 The month of August was a slow month for sportsbooks throughout the United States, except for in the state of New York. While the total handle and revenue numbers are still down from earlier in the year, New York sportsbooks continue to post numbers that are almost impossible to believe.
New York sportsbooks saw over $877 million in action during the month of August, and that was an increase of nine percent from the July number. This huge amount of action in August also allowed New York to go over the $10 billion mark in less than eight full months of online wagering.
Not only are the sportsbooks in New York continuing to see plenty of action, but those sportsbooks are also starting to win more. The win rate for the month of August was 11.5%, which shattered the previous record that was set in July.
New York was able to bring in over $100 million in total revenue for the fifth time since online sports betting launched in January. The 51% tax rate on revenue allowed the state of New York to see over $50 million in tax revenue yet again.
This state saw massive handle numbers during the end of the previous NFL season, and those records could fall soon now that football season is back. New York is clearly the largest sports betting market in the U.S., and the gap has continued to increase.
Jump to
FanDuel, DraftKings In a Battle
All nine online sportsbooks that hold a license in New York have now launched, giving bettors in the state plenty of options. Two sportsbooks, FanDuel and DraftKings, have remained dominant as they accounted for over 70% of the online market share.
FanDuel took in nearly $375 million worth of wagers, and it has now seen over $4 million since it launched in January. DraftKings has started to make up some ground as it posted a handle of $244.5 million in August, and it had its highest percentage in market share since launch.
Both sportsbooks are expected to offer large promotions and bonuses as the NFL season begins to attract even more wagers.
Retail Sportsbooks Seeing Action
One problem with sports betting in New York is that there are no retail sportsbooks in or around New York City. This wasn't a major problem for the sportsbooks in the month of August, though, as there was plenty of action.
New York retail sportsbooks also posted a win rate of more than 22% for the month of August, which is the highest total since they first launched in 2019. Tiago Downs was the retail sportsbook with the best numbers, as that book won nearly 50% of all of the wagers.
Rivers Casino (BetRivers Sportsbook) saw the most action for the month as the total handle was right around $2.4 million.