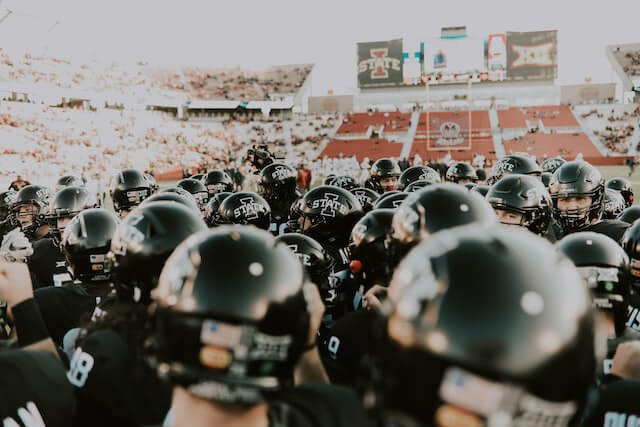 The total sports betting handle since the federal ban on sports betting was lifted has now reached the $150 billion mark. This milestone was reached in August, and it was confirmed after the state of New Jersey announced sports betting totals.
Online sports betting really started to take off 52 months ago, and the total handle has continued to climb every single year. The last eight months has brought in over $50 billion in total handle after the $100 billion mark was reached after 44 months.
There are now over 30 states in the U.S. that offer some form of legal sports betting, and a handful of more are waiting to launch in the future. With football season now underway, several states are expected to set new records for the monthly handle.
This fast rise of sports betting throughout the United States has turned Nevada from the clear sports betting leader to a state struggling to stay in the top five. Nevada continues to see most of the bets placed in person, while other states tend to get more action online.
Jump to
New Jersey Bounces Back
New Jersey sportsbooks have brought in the most handle since the federal ban was lifted in 2018, but things have started to slow down in that state. The state was routinely posting a monthly sports betting handle of over $1 billion, but it is now struggling to hold off Illinois for the second spot.
The total sports betting handle for the state of New Jersey in August came in at $546.8 million, which was a slight increase of nearly three percent from July. What is concerning, though, is the fact that the year-over-year comparison shows a drop of 17% from the August 2021 total.
New York Leading the Way
The state of New York has blown away the rest of the competition when it comes to the monthly sports betting totals that are announced. New York also had a rough summer of sports betting action, but the state is set to see a huge boost now that football is back.
The monthly sports betting handle total for September is expected to jump back up over $1 billion, and the first weekend of NFL betting brought in close to $400 million worth of wagers. There are now nine online sportsbooks that are live in New York, and that is currently the maximum that is allowed.
Midwest Nearly Full
The Midwest portion of the United States has played a huge role in the growth of legal sports betting. Indiana and Iowa were among the first states to offer betting, and Illinois is now one of the biggest markets in the country.
Kansas launched sports betting on September 1, and both retail and mobile sports betting is available. Nearly all of the Midwest now has some form of legal betting, but it is Missouri and Minnesota that can't seem to figure things out.