Playing casino games and betting online has become second nature to all the gamblers out there.
To be able to legally bet and play in the US, one must first register at a preferred operator. BetMGM has a variety of casino games, different sport betting markets, and above all BetMGM bonus code, you can use during the BetMGM signup.
Jump to
Steps to Sign up at BetMGM
No matter if you are planning to bet, play slots or poker at BetMGM, you will have to complete the BetMGM signup process. To prove your identity and age you will also have to follow a few simple steps and provide the necessary information. Discover how the BetGMG signup process looks for the brand's sportsbook, casino, and poker sections!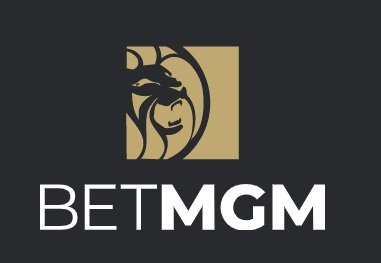 BetMGM Sportsbook Signup
Interested in betting on various sport events and different sports betting markets? With BetMGM you will be able to place real money bets on your favorite sports and teams. All you need to do is start and finish BetGMG signup:
Go to the sports section of the official BetMGM website and click on "Register"
In the first step, add your email, set up a user ID and add a password for your account
Then, select a title, insert your full name and the last four digits of your SNN
Thirdly, add your address and your phone number to be able to continue
Lastly, check the three boxes confirming that you are of legal age, that you accept T&C and that all the provided information is true
Click on "Create the Account" and you have completed BetMGM signup
If you ever need an idea for a gift for the bettor in your life, see if they already have an account because then they could use the extra cash from a BetMGM Gift Card.
BetMGM Casino Signup
BetMGM also has a casino section where all the casino enthusiasts can play a variety of fun games. Once again, in order to play slots, table games, blackjack, or roulette, you will have to create a BetMGM casino account. Here's how to do it:
In order to register as a casino player with this operator, you will have to go to the casino section at BetMGM and initiate the registration process.
Firstly, the operator will ask you to provide your email, set up a username and a password
Secondly, you will need to add your full name including a title and provide the last four digits of your social security number
Afterward, you will be able to add or phone number and address and comply with the terms of use
To finish the BetMGM signup process, click on the "Create an Account" button
BetMGM Poker Signup
To play poker at the official website of this brand, the players will have to complete the BetMGM signup. Since it is not complicated at all, you can do it in a couple of easy steps and start playing in no time. Take a look at how to manage the whole process.
Naturally, you will have to visit the BetMGM poker website and start the registration
After that, add your email, username, and password and move on to the next step
Then, fill in the blank spaces with your first and last name, a title, and SSN
Make sure to add your phone number and address
Finish the registration form by checking the three boxes and agreeing to T&C
Now you can click on the "Create an Account" and start playing poker
At all three of these BetMGM products, you can use a BetMGM app to play while on the go.
BetMGM Registration FAQs
If you are curious about some additional FAQs related to BetMGM signup process, you can read more below:
Do you need to be of legal age to signup at BetMGM?
Yes, all users have to be of legal age or 21+ in order to signup.
Do you have to provide your SSN when registering at BetMGM?
The users will have to provide the last four digits of their social security number upon registration.
Are there any specific BetMGM signup restrictions and rules?
Yes. In order to be aware of all the restrictions and rules, the potential users should read full T&C.