Barstool Sportsbook Review 2020
Commercial Content | 21+ | T&Cs Apply
In the early fall of 2020, Penn National will be planning to launch the Barstool Sportsbook. The current audience that follows Barstool Sports is primarily made up of young males that will be a valuable commodity to sportsbook operators in the US.
With Penn National being the owner and operator of many casinos across the US, we can expect the Barstool Sportsbook to be a huge and instant success. Read our Barstool Sportsbook review to learn what to expect when the site launches.
What is the Barstool SportsBook
Barstool Sports has been a major sports media platform since the early 2000s, offering a current blog and the latest news and highlights on current sports. The owner of the blog agreed to sell to Penn National Gaming. The majority of revenue generated by Barstool now comes from podcasts, gambling deals, merchandise sales, and now a nominal amount from the online Hollywood Casino.
The company will be rebranded to Barstool Sportsbook and Penn National believes it will generate traffic to casinos and a planned online betting app. With the following Barstool Sportsbook review, you can anticipate what is new and exciting sports betting site will bring to US gamblers.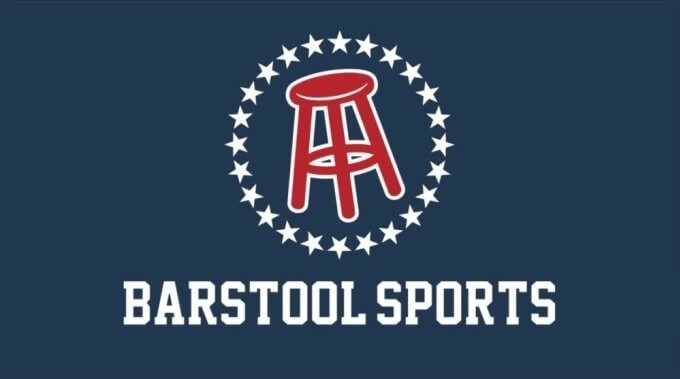 What to Expect with the New Barstool Sportsbook
With this Barstool Sportsbook review, you can discover the great betting options that will be presented. Based on currently operating sportsbooks, this new sportsbook will offer all popular bet types and will have great market coverage.
As a leading brand already in the US, Barstool Sports has many followers. Penn National is hopeful that the same audience will follow when the sportsbook launches at retail and online casino betting sites. The launch of the sportsbook will include online products as well as an interactive mobile betting platform.
With Penn operating facilities in 19 states, you can expect the next Barstool Sportsbook review to detail what states can enjoy online wagering. The sportsbook will launch in states that have already legalized online betting and will also be found at retail locations around the country at leading Penn casinos.
Betting Options and Games
As Penn plans for the launch, we will keep our Barstool Sportsbook review updated. As a new betting site, you will find Barstool to offer coverage of all major sports in the US. You will also be able to wager in international events and games.
Online betting and retail betting options will be the same, and you can expect coverage of the NFL, NBA, MLS, MLB, HHL, NASCAR, golf, and many other popular professional sports.
While the exact bet types are not known at the time of this Barstool Sportsbook review, we anticipate the site to compete with other sportsbooks. This means you will find great odds and betting options. The online betting site and the mobile app will likely offer moneylines, parlays, teasers, pleasers, prop bets and more.
Barstool Sportsbook Bonuses and Promos
Our updated Barstool Sportsbook review will provide details on all new bonuses and promotions. With a Barstool Sportsbook bonus for new members, there will be an attractive welcome bonus when you signup and fund your account.
You can expect is to compete with current offers at other operating sportsbooks. The exact Barstool Sportsbook bonus has not been disclosed, but it will offer free funds or free bets when you signup for an account.
You will also find ongoing Barstool Sportsbook bonus offers to be available. Like with other sportsbooks, they will vary based on what sports are in season. To take advantage of any of the promotions that will be offered, you just have to complete the registration process and fund an account. Watch for our updated Barstool Sportsbook review to learn of the great bonus deals that will be available.
As soon as the site launches later in 2020, you can expect some super Barstool Sportsbook bonus deals to be available. These will all offer more ways to place wagers, enjoy popular games, and start generating payouts. Since the site will be competing with top-rated betting sites, you can expect the following types of sportsbook promotions to be offered.
Reload Bonuses
Free Bet Bonuses
Odds Boosts
Cash Back Offers
Loyalty Rewards
Mobile Betting with Barstool Sportsbook
Barstool Sports currently operates the Barstool Bets app, where you can enjoy free-to-play betting. You will find with our Barstool Sportsbook review that there will be a complete mobile platform when the sportsbook launches. This will allow bettors in various states the ability to download an app or engage in mobile betting using their web browser.
With the mobile platform offered, you will be able to create a new account or login to your existing account. You can take advantage of any offered Barstool Sportsbook bonus, including the current welcome bonus.
You will also be able to place all types of wagers for real money and begin earning payouts. The mobile and desktop versions will also offer customer support options.
It is important to note in this Barstool Sportsbook review that the mobile app will only be available in states that have legalized online and mobile wagering, so it will not be widely available. However, as more states pass laws, you can expect the Barstool Sportsbook app and web-based platform to become available.
Watch for the latest Barstool Sportsbook review as the launch date grows near. It is expected to be one of the most popular sportsbooks when it launches, competing with top-rated sportsbooks like FanDuel and DraftKings.
Barstool Sportsbook Review