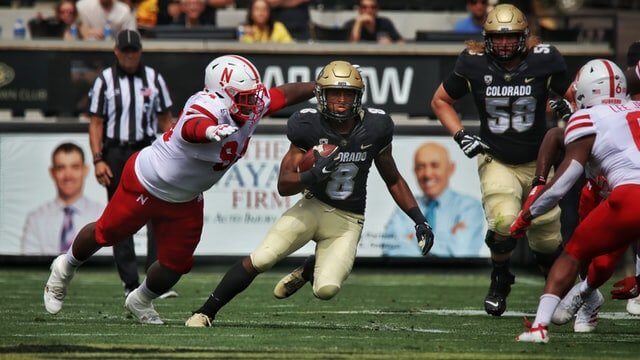 As the Worldwide Leader in Sports, it was probably only a matter of time before ESPN entered the legal sports betting industry.
One of the biggest roadblocks is the sport network's parent company. ESPN is owned by Walt Disney Company. In the past, Disney has taken a hardline approach against the expansion of gambling in its home state of Florida.
Given the recent develops at ESPN, Disney appears to be softening its stance. It has been reported by numerous sources that ESPN has been in talks with both Caesars Entertainment and DraftKings. The nature of those negotiations revolve around an ESPN-branded sportsbook.
Either Caesars or DraftKings would assume the role as the operating sportsbook partner. The cost of such a deal has been estimated to be as much as $3 billion.
Each of these high-profile sports betting operators have an existing business relationship with ESPN. Caesars supplies the entire network with betting odds and other sports betting content. DraftKings is positioned as the network's official daily fantasy sports (DFS) site.
There has already been some strategic partnerships put into place between prominent media properties and sports betting operators. Earlier this year, UK-based 888 Holdings formed a partnership with Authentic Brands to develop a Sports Illustrated mobile sports betting app. The initial launch of SI Sportsbook is planned for Colorado online sports betting.
Latest Hollywood Casino News
FOX Sports continues to expand its market presence for FOX Bet as its mobile sports betting app. Bally's Corporation formed a partnership with Sinclair Broadcasting's network of regional sports networks to promote Bally Bet as its mobile sportsbook brand.
ESPN would still be the biggest fish yet to be landed in the major media properties pond. The network has been moving towards this deal the past few years. Betting odds and related data have been worked into many of its show's content. ESPN has also developed digital properties with a stronger betting angle.
Many believe the sticking point has been Disney as the parent company. However, the financial potential of an ESPN Sportsbook is just too high to ignore. As mentioned, ESPN could command as much as $3 billion to lend its name to such an endeavor.
It would be easy to see Caesars Entertainment stepping up to the plate to meet that figure. The Reno-based gaming and entertainment giant has made a major financial commitment to legal sports betting.
This started with the $3.7 billion the company spent to acquire William Hill as one of the world's largest sports betting companies. Caesars has already decided to spinoff that company's global operations. It will also rebrand William Hill in the US market as Caesars Sportsbook.
In other recent deals, Caesars entered into a long-term agreement to become the naming sponsor of the Louisiana Superdome. As the home of the NFL's New Orleans Saints, Caesars is positioning itself for the upcoming launch of legal sports betting in that state.
Ahead of Arizona going live with legal sports betting this football season, Caesars partnered with college football's Fiesta Bowl. This places the company as a prominent sponsor of one the biggest postseason bowl games.