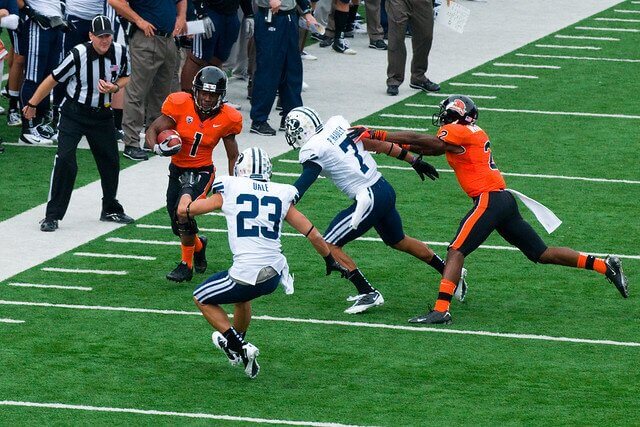 Walt Disney CEO Bob Chapek spoke at the D23 fan expo early this September. The ESPN brand was clearly on his mind. The sport giant's sports betting app takes a ground up approach to building the necessary format. However, ESPN has never shied away in working with an established partner.
Chapek commented on Disney's third-quarter conference call:
"We're working hard on it and we hope to have something to announce in the future in terms of a partnership there that will allow us to access that revenue stream and also make sure that our guests are being – having their needs met."
The ESPN spokesperson mentioned that there is no update on plans to rollout a sports betting app. Yet, the ESPN sports betting app is clearly on the minds of the ESPN staff.
Jump to
ESPN Sports Betting App
The executive team at ESPN already has great partners in sports betting. The act of building ESPN sports betting app might be a partnership. ESPN is also taking a course on building the betting app on its own.
The ESPN app will be a good starting point to get sporting betting off the ground. The company could go with theScore Bet's model. That version allowed customers of theScore Media app to make sports betting selections. TheScore sportsbook app could open these selections and place a bet.
ESPN President Jimmy Pitaro commented on The Athletic's Sports Media podcast early in the summer:  
"We think we can potentially be doing more. We need to be serving the sports fan with what they're expecting and taking the friction of the process."
Disney's Take on ESPN Sports Betting
Mr. Pitaro has good plans for ESPN sports betting, but they did a solid building design going forward. Disney's CEO has made significant steps in the sports betting plans while taking the ESPN brand as a whole institution.
Disney is the parent company of ESPN, and it has a watchful eye on the sports betting industry. Chapek's response makes it seem like Disney is taking a protective chance on ESPN developing a ground-up approach.
ESPN is the world leader in sports. If the company wants to get in on sports betting, it is strong enough to build and develop a mobile sports betting app.
Whether the ESPN sports betting app is building from the ground up or developing from a partnership, it will be a thought-providing process. Disney could not be prouder with the steps that ESPN is going through in the search.