The Fubo Sportsbook is live! Use the exclusive Fubo promo code USBOOKIES and get a risk-free bet up to $1000 as well as one month free of fuboTV.
Alternatively, you can claim the Fubo Sportsbook bonus offer by clicking our link above!

"We are coming to you live!" That used to be the catchphrase for longtime CBS football broadcaster Brent Musburger and may seem out of context for this promo, but football is football, and now Fubo Sportsbook is now live in both Arizona and Iowa.
Fubo Sportsbook is ready for you to take wagers on the world's most popular sport as well as America's favorite sport.
If you are unfamiliar with Fubo Sportsbook, this initially began as FuboTV, a streaming service launched in 2015 offering American soccer. It has long since expanded its scope of services and now has become a sportsbook where you can place bets and receive bonuses for playing.
The site is now playable as a real-money Arizona sportsbook and Iowa sportsbook, it will continue throughout the NFL season. This is your opportunity to take advantage of the great bonus offering for new players.
This will be just the start for Fubo Sportsbook, which is also expected to debut in three other states, becoming a New Jersey sportsbook, a Pennsylvanian sportsbook, and one as an Indiana sportsbook.
Claiming Your Fubo Promo Code
The specific details of the Fubo promo code are summarized below. This highly competitive offer is in line with what is offered by other competitors in AZ and IA, so don't feel obligated to stop your search for a favorite book here. There are many legitimately good options out there for you.
Enter the Fubo Sportsbook promo code, USBOOKIES, during the signup procedure.
Place your first real-money wager.
If this bet loses, you'll receive back site credit for the value of that bet up to $1000 within two days of bet settling.
No matter the outcome of your first bet, you still receive email instructions about how to set up a month free of fuboTV. This email should arrive within 72 hours of your first wager.
Fubo Sportsbook Promo Code Details
| Online Sportsbook | FuboBET |
| --- | --- |
| Fubo Promo Code | USBOOKIES |
| Welcome Offer | Risk Free Bet up to $1000 & 1 month free of fuboTV |
| Availability | Arizona, Iowa |
| Last Verified | Oct 2022 |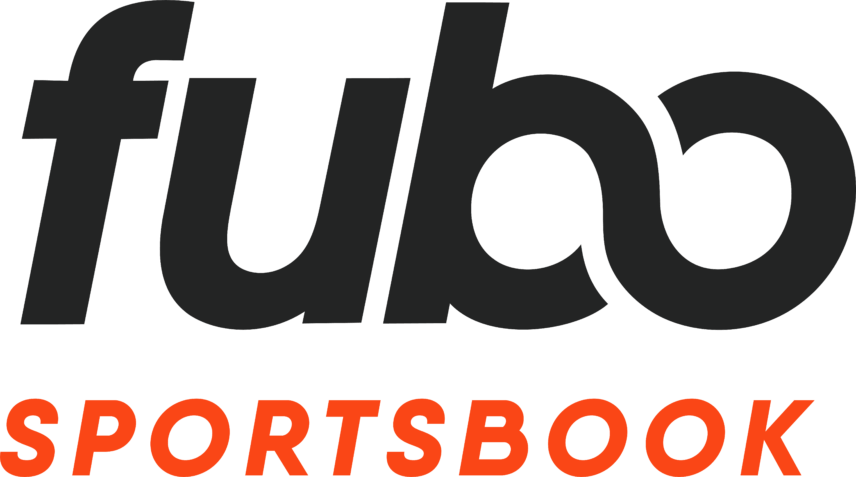 Visit the Fubo Sportsbook website or download the app to register. The mobile app is expected to be available for iOS and Android users.
You will enter your information to register.
You will be asked to provide proof of identity using a government-issued document. This is just to ensure that you are who you claim to be.
At the time of registration, you will be required to enter a promo code. This detail has not been provided yet, but keep an eye out.
You will also likely be asked for a preferred payment method before you are able to place a wager. Fubo Sportsbook will offer users the ability to fund their accounts using major credit cards, e-wallet, even cryptocurrency. Check the website for more details.
Once you have completed the registration process, your bonus will be added to your account. You will be ready to go.
It is always good to check the Fubo Sportsbook terms and conditions to ensure that you are meeting any additional requirements. You also always want to be responsible when placing wagers. Check out the Responsible Gambling rules to learn more.
Jump to
Fubo Sportsbook Betting Options
While originally designed to provide American sports fans with a streaming service, Fubo has grown to provide action from all sports across the globe. The Fubo Sportsbook site offers you the ability to place a bet on any sport, whether it is basketball, football, tennis, hockey, baseball, and, of course, soccer. During the promotional period, the NFL will be the focus of the wagers, so start checking out the action to find the perfect game for you.
In addition to these popular sports, esports competitions will also be included. The esports betting industry is becoming one of the most popular and widely growing sports-related industries on the planet. Millions of people flock to or watch these events, which means you can get in on some great action regarding esports events and tournaments.
You were going to find that placing a bet and filling out the betting slip is an easy process, much like you would find on any other sportsbook site. The Fubo Sportsbook site will include odds, types of bats, potential winnings, and selected events.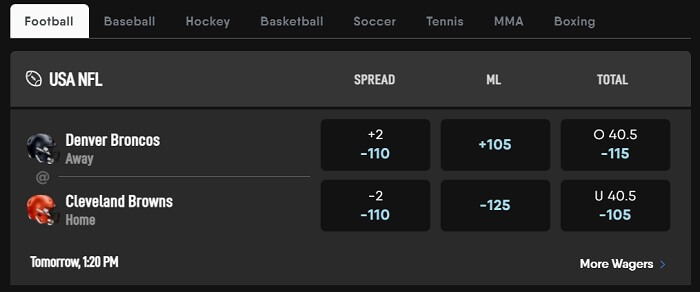 The Fubo Sportsbook Mobile App
The Fubo Sportsbook mobile app will be available for both iOS and Android users. Some have speculated that the launch of the mobile app may be delayed, but there is no word on that at this moment. You can expect that the mobile app will offer the same great features available on the website. You will be able to learn more about the terms and features of using the mobile lab once it is available.
The mobile app is expected to be available at the Google Play Store and the AppStore. It is expected that users will be able to register and perform all tasks on the mobile app as well.
Get Ready for Some Football!
This is an exciting opportunity for residents and visitors of Iowa to get in on the action. With the new Fubo Sportsbook site available, new users will be able to take advantage of this bonus code to play games risk-free. Plus, it is expected that there will be loyalty bonuses and other features that make this a go to site. There are a few sportsbooks available in the state, but this one is surely going to be one of the best.