Want to stream Super Bowl 55 while setting your lines for online Super Bowl betting? FanDuel offers a stellar betting app with built-in Live Betting. Plus, stream the Super Bowl online at FOX Sports!
Jump to

How to Stream Super Bowl 2020
Visit the FOX Sports website in your browser. You can stream the Super Bowl on desktop or on your mobile device!
On the top-right, hover over Watch and click on Events Schedule.
Then, scroll down to FEB 2 (or on game day, it will be under TODAY).
Next, click on 49ers at Chiefs.
Alternatively, click on the one below it, 49ers at Chiefs en Espagnol, to watch the Super Bowl in Spanish.
Enjoy your Super Bowl stream! And remember, set your Super Bowl bets with FanDuel, the #1 online sportsbook in America!
Bet While Streaming Super Bowl 54
Follow the steps below to stream the Super Bowl from your phone or desktop while betting live on Super Bowl 54.
Register at FanDuel Sportsbook to bet live on the Super Bowl
Deposit a minimum of $10 into your new FanDuel account
Place your first bonus bet up to $500 – a great way to bet on the Super Bowl
Download the FanDuel app to easily bet live during the big game
Follow the action right in the app with live plays
Stream Super Bowl 54 with your preferred sports streaming service or watch it live on TV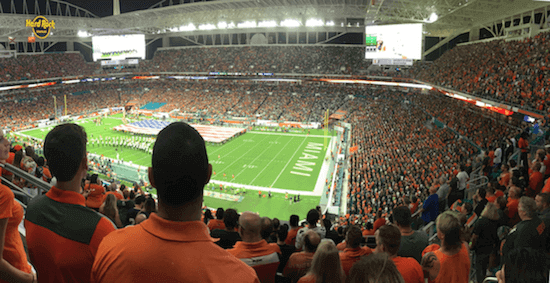 List of Ways to Watch the Super Bowl
There are a ton of options when it comes to watching the Super Bowl live. In fact, with the legalization of sports betting in some US states, there have never been as many choices as this year. Below, we outline the different ways to see the Super Bowl live.
The Traditional: Watch the Super Bowl on TV
This tops the list as the main way most Americans will tune into the Super Bowl on Sunday. Each year, the major TV networks – CBS, NBC, Fox, and ABC – take turns broadcasting the game. This coming year, Fox is showing the Super Bowl, the network's 9th time.
Live Streaming the Super Bowl
Of course, there are plenty of options these days when it comes to streaming a televised event without a TV. Below, we've gathered some of the main options football fans will use this year.
YouTube TV
PlayStation Vue
Sling TV
FuboTV
CBS Online
Get an App for Streaming the Super Bowl
Naturally, these days we watch a lot of our media on the go. Whether Apple or Android (or Blackberry? Maybe?), we've got you covered when it comes to streaming the Super Bowl. Now, much like streaming services, you can, of course, download the CBS Sports app. But the question becomes: Which platform do I download the app for? Luckily, it is available for almost anything you might have at home, including:
iOS & Android
Xbox
PlayStation
Roku
Windows 10
Vizio
Samsung
Amazon Fire TV
and more!
The Best Football Streaming Apps for 2021
Let's be real, there are so many mobile options to stream sports these days, it's insane to cover them all here. That's why you should read this ultimate guide to the best football streaming apps.
From major cable networks to up and coming sports startups, choose between a ton of different streaming apps. Plus, make sure you pay the best price for what you're looking for. Don't need a dozen different tennis channels? Opt for a cheaper option like ESPN+ or CBS All Access.
Where can I watch the Super Bowl?
As the big day edges closer, we can't hide our excitement. Of course, it's crucial to know how to watch the Super Bowl depending on the devices you have at your disposal, or where you're going to be. Some of the most reliable options that you can use to see the Super Bowl live are as follows:
Watching the Super Bowl on TV
As you may already know, the live Super Bowl broadcast is alternated between three of the NFL's rightsholders, i.e., NBC, Fox, and CBS each year. Since Fox and NBC broadcast the game in 2017 and 2018 respectively, it's CBS's turn in 2019.
Better yet, you can also stream the Super Bowl live on your smart TV since CBS recently announced that they would broadcast the game over the internet. All you need is to visit CBS Sports and enter your cable details, and you're in for a treat!
Live Streaming
Nearly 70% of Americans will watch the Super Bowl online via a couple of live-stream Super Bowl services. This is because watching the game online is the most convenient way for many people thanks to the availability of super-fast internet.
Can I Stream the Super Bowl?
Yes, you can stream the Super Bowl thanks to the many live streaming options that are available online. For the most part, U.S residents can enjoy watching the game for free while the international audience will have to part with a fee to stream the Super Bowl game, depending on where you are.
Below are some of the most reliable live streaming platforms available online for Super Bowl fans.
Sling TV
If you want to tune in to sports any day, Sling TV is one of the finest platforms out there. There are several action-packed channels for sports fanatics, including CBS Sports, where you can catch the NFL Championships.
PlayStation Vue
This Live Streaming platform is just similar to Sling TV, and it contains over 45 channels in the US including the CBS Sports Channel. Besides being available in PlayStation Consoles, it is also available on Android Devices, ChromeCast, Amazon Fire TV, iOS platforms, and Roku.
YouTube TV
This is Google's TV streaming platform which is available in most metropolitan areas in the united states. Wondering how to watch the Super Bowl via YouTube TV? Well, you will need to enter your ZIP code and see if it is available in your area. YouTube TV has nearly 60 channels including CBS where you can watch the Super Bowl in real-time.
Moreover, other than Android and iOS mobile devices, there are exclusive CBS streaming apps develop for devices such as Smart TVs (Samsung, Vizio, Fire TV & Apple TV), Windows PCs, and gaming consoles (PS4 & Xbox) where you can install the app and get started.
Catch Super Bowl 54 Live on TV
As you know by now, you can see the Super Bowl live on TV via the CBS Channel which is the official broadcaster of the game. CBS will cover the game in Atlanta, Mercedes-Benz Stadium from 6:30 pm Eastern Time on February 3rd.
Bet While Watching: Super Bowl Live Betting Options
For players who would like to bet on the match as they watch Super Bowl online, several exceptional sportsbooks already offer various interesting betting markets for the Super Bowl 54. Here are a few of the most trusted Super Bowl betting sites that come with a Super Bowl Live betting feature;
bet365 Sportsbook
Without a doubt, bet365 offers an excellent way to stream Super Bowl 54 while betting on the big game. It's not too much to say that bet365 has changed the sports betting industry and is a powerhouse worldwide.
FanDuel Sportsbook
Just like SugarHouse Sportsbook, FanDuel also offers very favorable odds for Super Bowl betting. Besides, it supports mobile betting which means that players who prefer betting on mobile devices can do so pretty conveniently as long as they are within the New Jersey state lines.
SugarHouse Sportsbook
SugarHouse is one of the main sports betting platforms that lets you easily bet on either of the Super Bowl 54 teams. In addition to that, they also offer players great odds as well as sports betting features like Super Bowl Live Betting options and mobile betting too.
With such an impressive set-up, SugarHouse is a great choice for betting on the Super Bowl.
One Last Thing
With your options to watch the Super Bowl laid out above, we bet you're curious about the Super Bowl spread. Check out our article on Super Bowl betting to make sure you're ready for Sunday.