The NHL is getting ready for its stretch drive, and it kicks off following the league's 3 p.m. EST Monday trade deadline. With the weekend coming up, there will be a flurry of personnel moves as also-rans look to stockpile draft picks and shed salary, borderline playoff teams try to jump-start a stretch run to the postseason, and contenders look to find those one or two missing pieces of the championship puzzle to help them lift the Stanley Cup come June.
Here's a look at some players expected to move between now and Monday, and the teams most likely to wheel and deal.
Jump to
Mark Stone (Ottawa Senators)
The biggest name on the trading block, Stone was held out of Ottawa's 4-0 loss at New Jersey on Thursday along with teammates and fellow rumored trade bait Matt Duchene and Ryan Dzingel. Stone is averaging more than a point per game (24 goals and 38 assists in 59 games) – no small feat playing for the NHL's worst team – and perhaps the best two-way player available.
He will: A) sign a monstrous multi-year extension with the Senators, B) be dealt for a package of picks and prospects as a rental player, or C) be part of a sign-and-trade deal to a Stanley Cup contender in the Western Conference, with Winnipeg, Vegas, or Calgary his most likely destinations.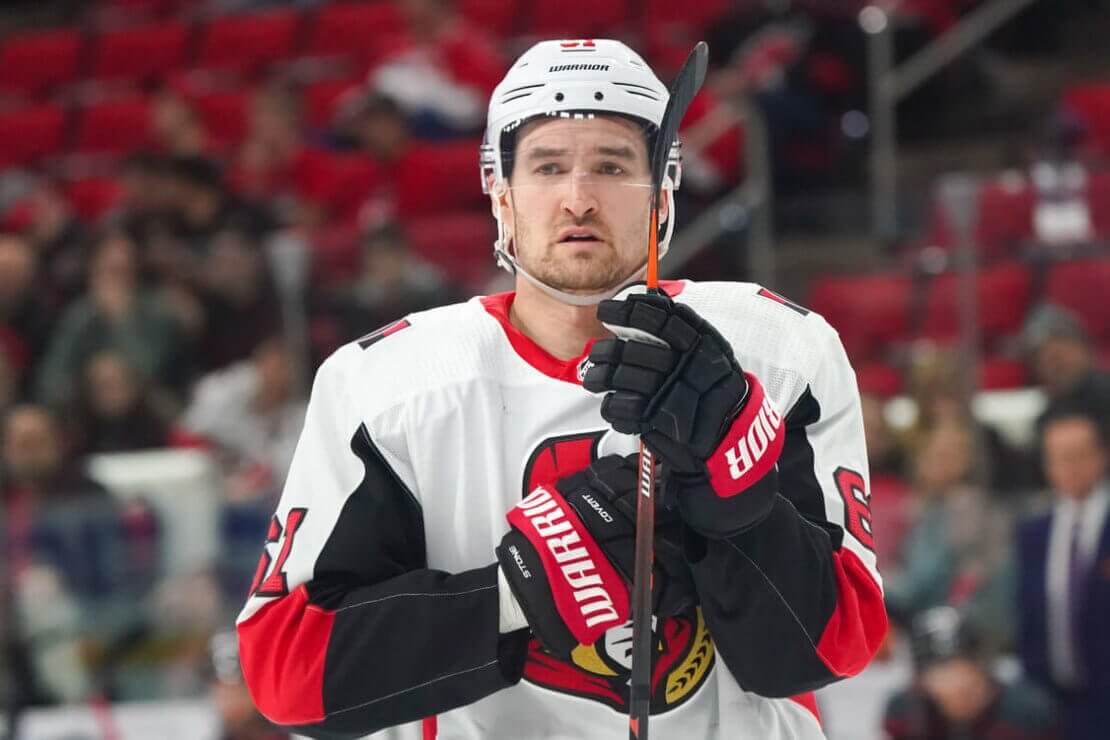 Winnipeg Jets
Currently, +1,100 on FanDuel's futures to win the Stanley Cup, their window to win is wide-open after reaching the Western Conference finals last season. They have the depth on both their current roster and in their farm system to make a blockbuster move. The Jets have long been the leading suitors to land Stone, a Winnipeg native. If that does not pan out, they will move down the checklist of Ottawa's available players to either Matt Duchene and/or Ryan Dzingel.
Matt Duchene (Ottawa Senators)
Before speculating on Duchene's next destination, I'm sure you're asking, "Why is Ottawa having a fire sale?" Like Stone, Duchene is averaging better than a point per game (27 goals and 31 assists in 50 games) and on pace for career-best totals in goals, assists, and points.
The short answer is because owner Eugene Melnyk and general manager Pierre Dorion have been re-arranging deck chairs on the Titanic, er, Senators since last summer when they were unable to re-sign defenceman Erik Karlsson. Dorion then got less-than-market value in return for sending the two-time Norris Trophy winner to San Jose, which fleeced Dorion earlier in the summer spinning Mike Hoffman to Florida for draft picks. The long version is far more sordid and involves Melnyk being owner non grata in Ottawa and includes a bizarre story of bullying involving Karlsson's wife and the girlfriend of Hoffman.
Duchene entered the equation last season when the Sens acquired him in a three-team deal with Colorado and Nashville. Ottawa sent Kyle Turris to the Predators and its 2019 1st-round pick to the Avalanche. That draft pick currently has an 18.5 percent chance of being the No. 1 overall pick, which is expected to be franchise center Jack Hughes. Oops.
As for Duchene, he carries plenty of value as a No. 2 or potential first-line center with his offensive skills. Some teams may be scared of a potential rental player since he is up for a new contract and 28 years old. While the Jets are interested in him, the New York Islanders have constantly popped up as a potential destination for Duchene, who would replace some of the scoring punch down the middle created when John Tavares left for the Toronto Maple Leafs.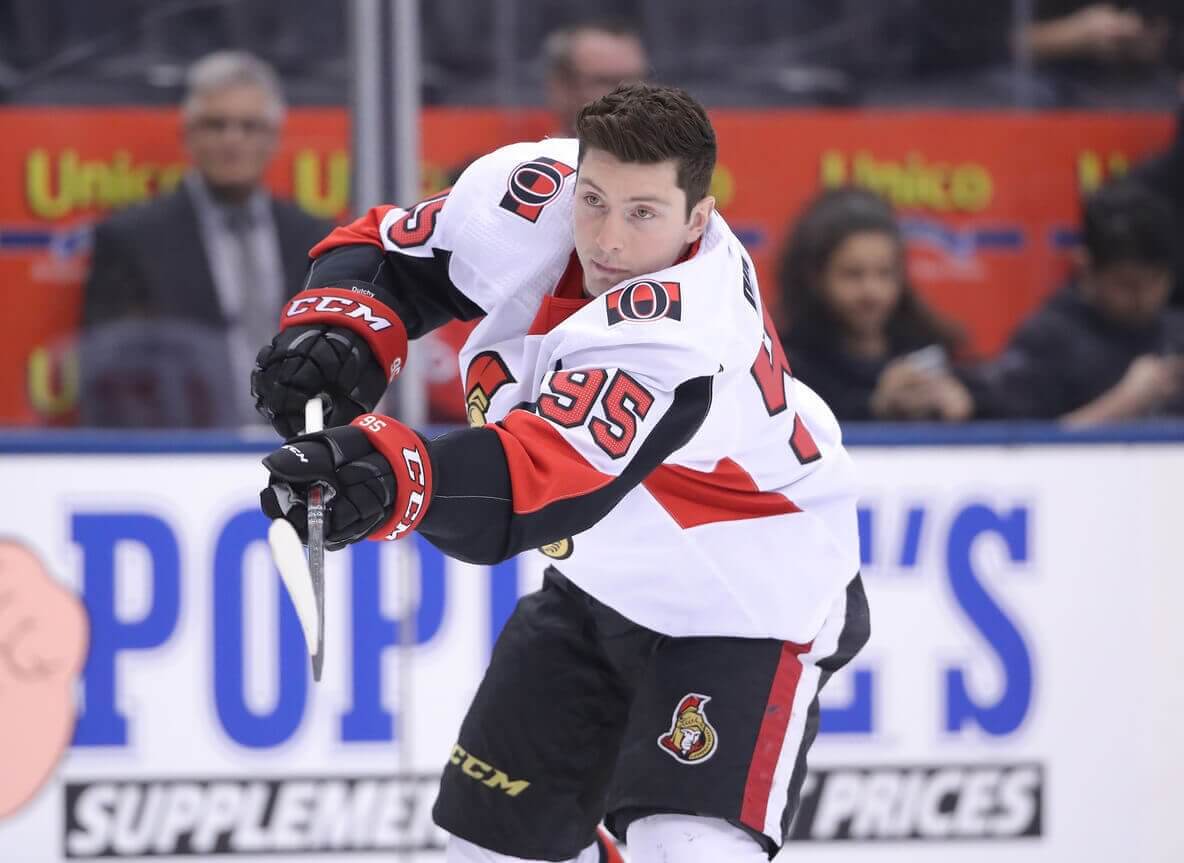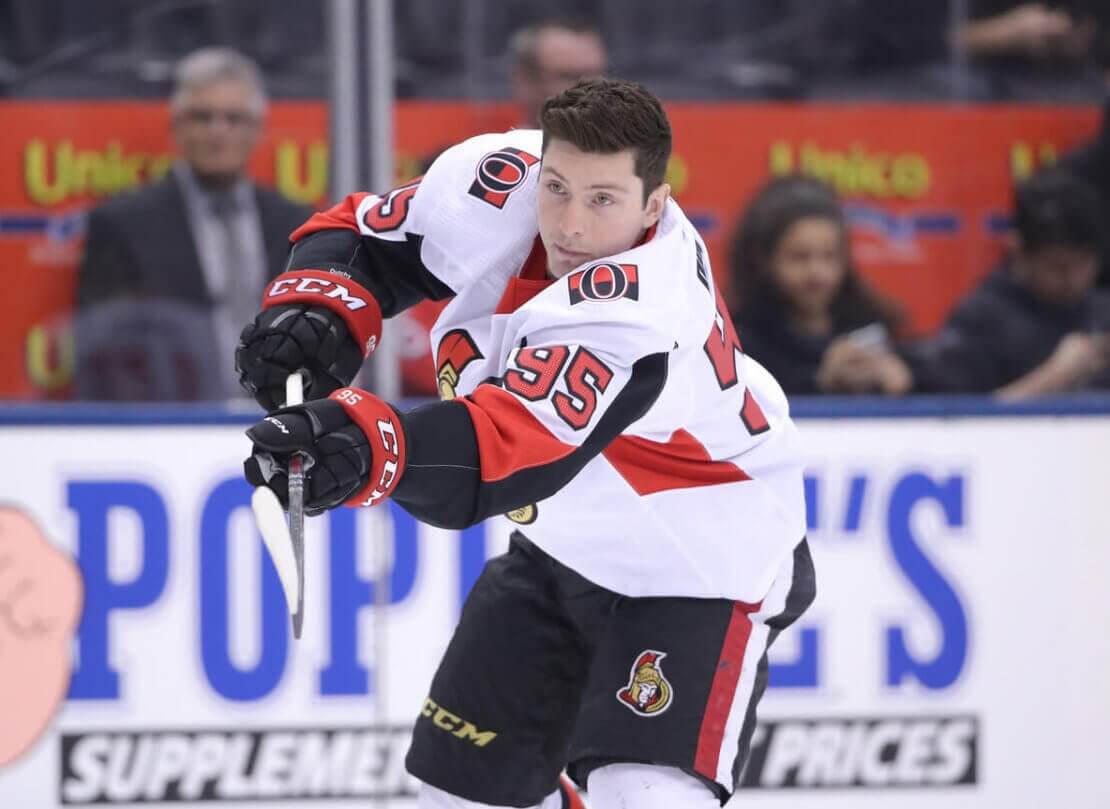 Artemi Panarin (Columbus Blue Jackets)
Panarin may be both the best player and the most intriguing player on the block considering the Blue Jackets are in the thick of the playoff race and still have an outside shot at the Metropolitan Division title. Panarin is an unrestricted free agent at season's end, so there is a risk he walks, but the "Breadman" has delivered in both Chicago and Columbus – he has 300 points in 299 career games and the 27-year-old is on the verge of his fourth 70-point season in as many years in the NHL.
Coach John Tortorella does not want to deal Panarin — who has been offered free vodka for life by a Columbus distillery if he re-ups with the Jackets — but they may be forced into a move if he wants out.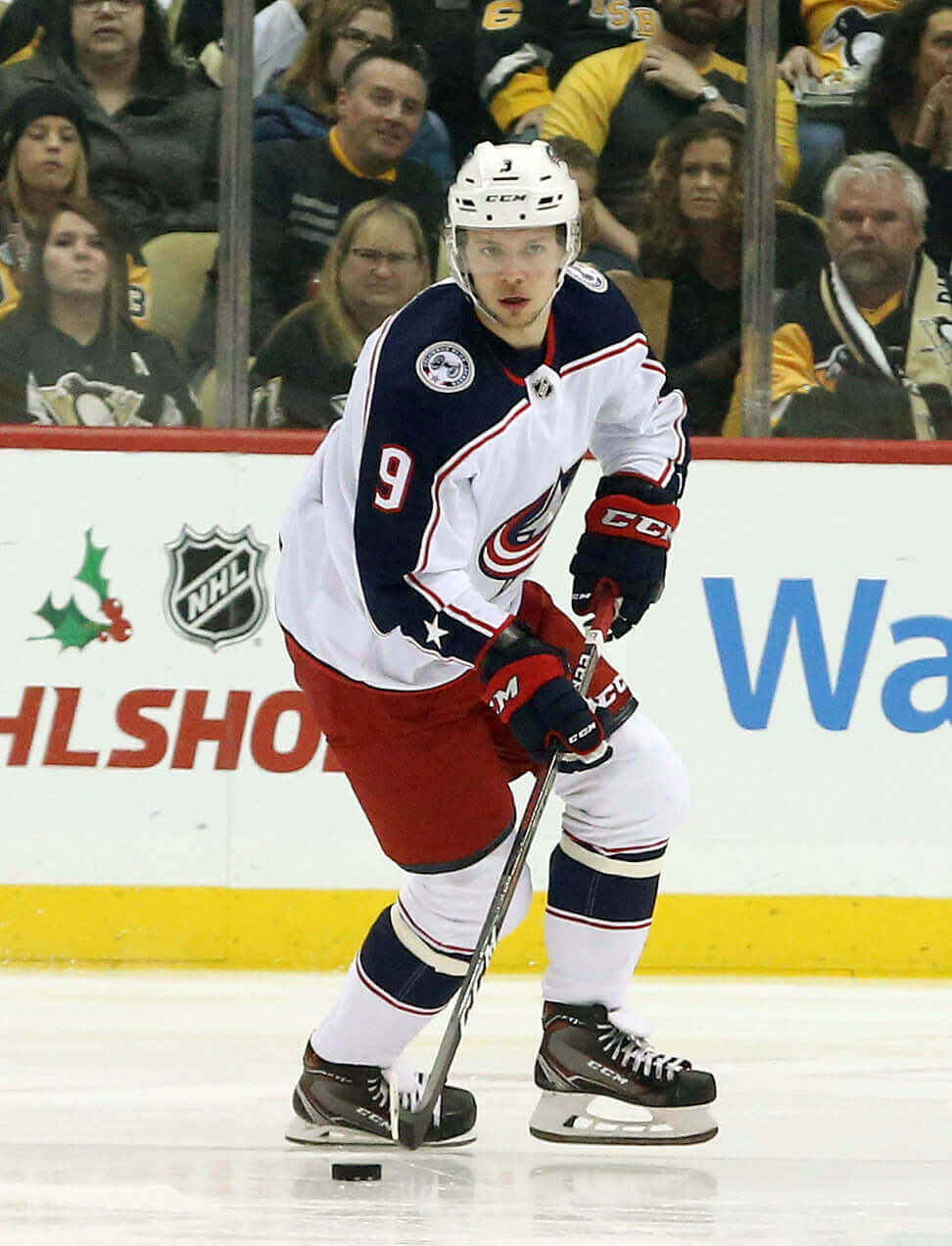 Boston Bruins
Considered the joint-third best team in the Eastern Conference with Pittsburgh and the New York Islanders at +1,800 (but also a distant joint-third as Tampa Bay is +300 and Toronto is +750), the Bruins added some depth at center by acquiring Charlie Coyle from the Minnesota Wild, but they are still on the hunt for a top-six forward to give them two formidable scoring lines for the postseason.
Mats Zuccarello (New York Rangers)
Zuccarello was a surprise inclusion in New York's lineup for Thursday's game against Minnesota considering it is a near-certainty he will be dealt before Monday. He has totaled seven goals and 16 assists in his last 18 games, driving his value higher for the Rangers, which can be seen on Resorts Online Sportsbook. Calgary is reportedly very interested in the 31-year-old, who helped New York reach the 2014 Stanley Cup Finals, with general manager Brad Treliving in attendance Thursday.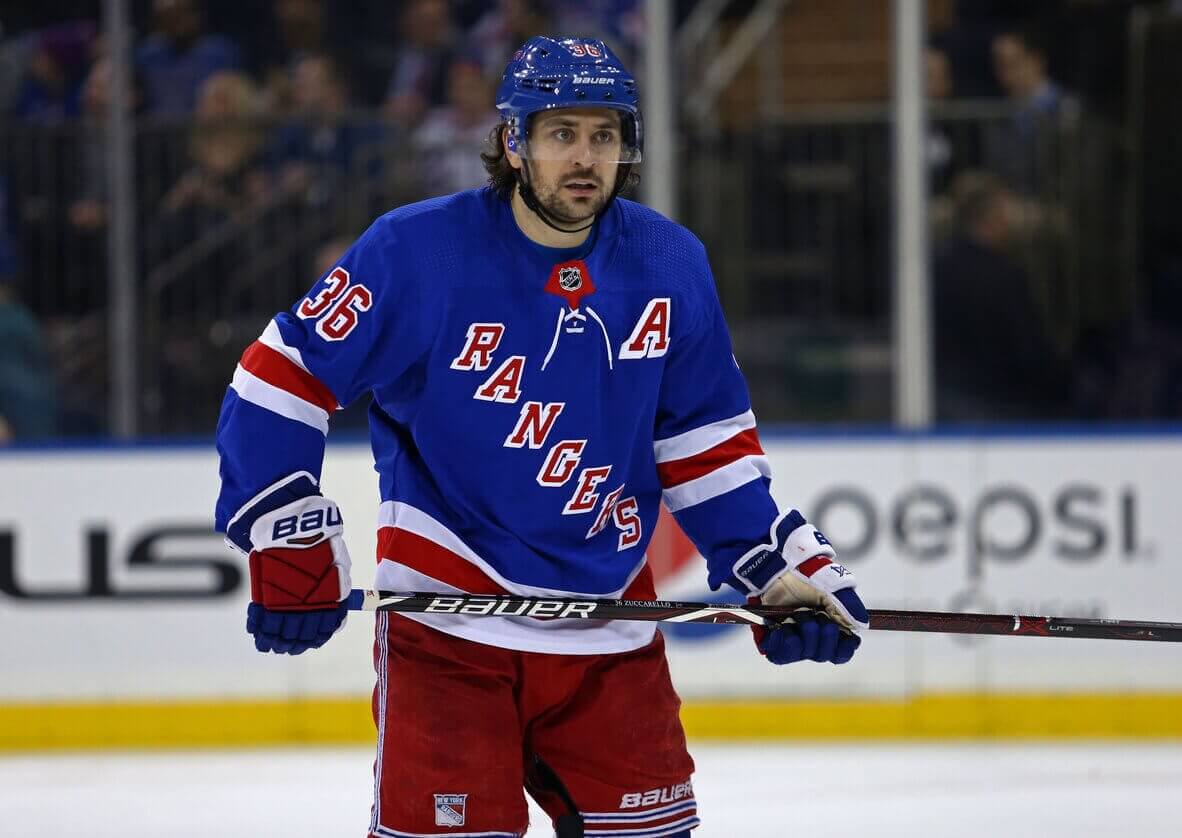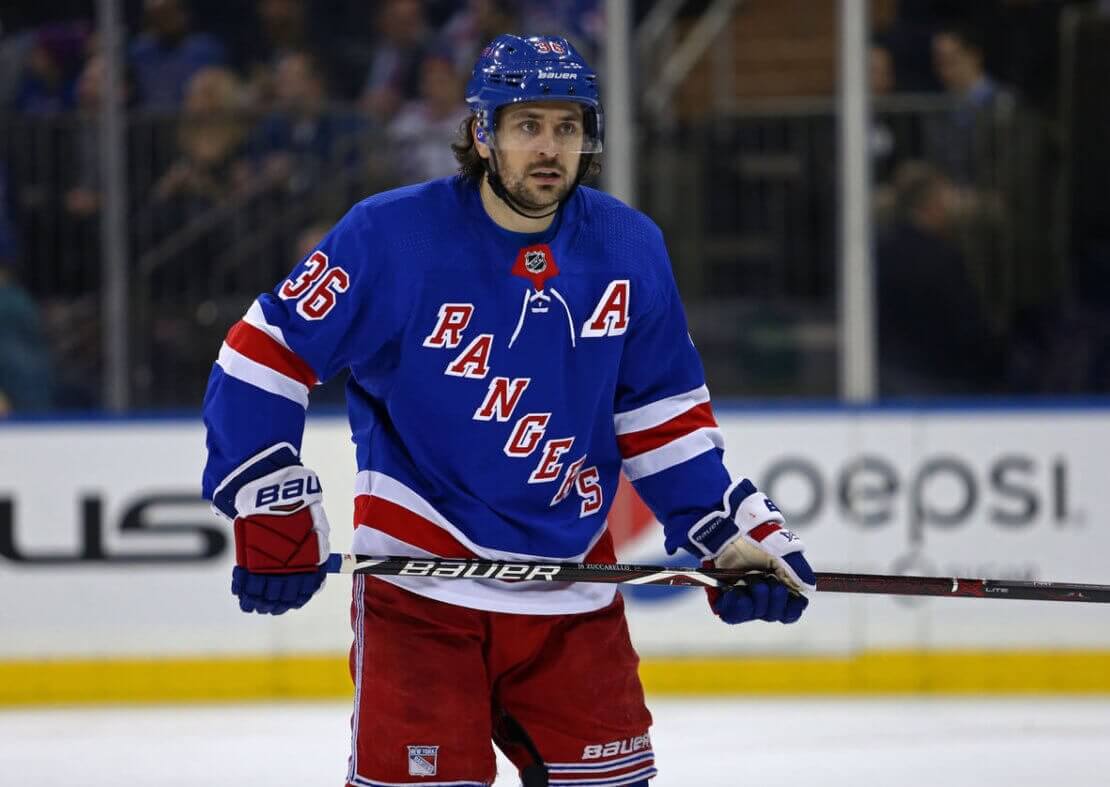 Wayne Simmonds (Philadelphia Flyers)
Simmonds could be the top-six forward that fits Boston's needs if the price is right. The two-time 30-goal scorer likely will end up with at least 20 for the sixth straight season, and the 30-year-old still has plenty of grit as evidenced by his 88 penalty minutes. The Flyers are seven points out of the second wild-card spot with 21 games remaining, so Saturday's game against Pittsburgh may determine if Simmonds is on his way out, which is very exciting to the Pennsylvania online sports betting fans.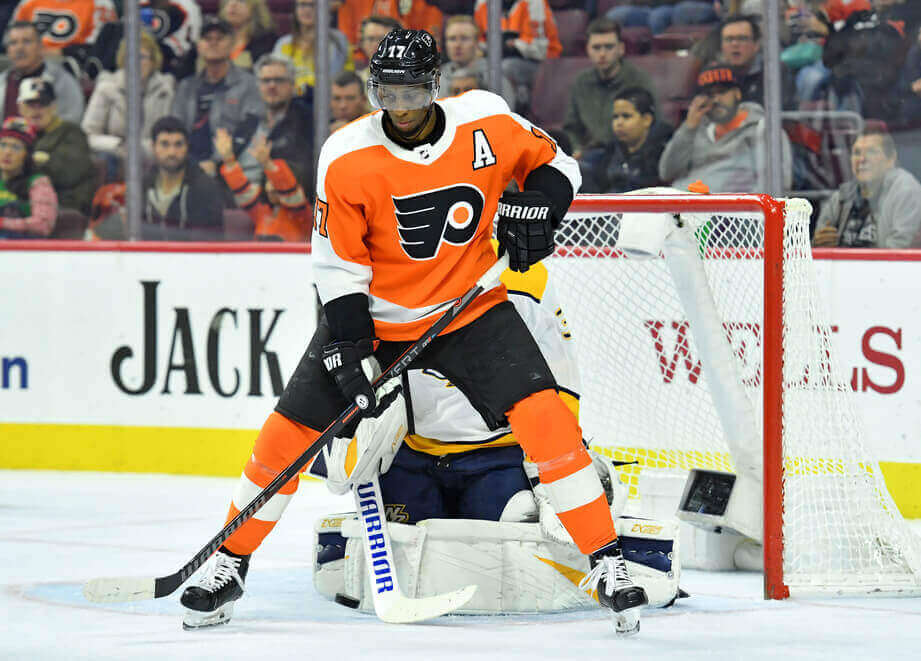 Tampa Bay Lightning
Why are the Stanley Cup favorites (+300) on this list when they are simply watching events unfold? Because they are the team everyone is chasing.
Tampa Bay is a whopping 17 points clear of the rest of the league entering play Friday and on pace to set the largest margin between first and second in the NHL since Detroit finished with 131 points – 27 better than Colorado – in 1995-96.
The Avalanche, though, beat the Red Wings in the Western Conference finals after they acquired Hall of Fame goaltender Patrick Roy from Montreal in a midseason trade. So come this weekend, it is truly caveat emptor in the NHL.