Illinois Online Sports Betting 2020
Commercial Content | 21+ | T&Cs Apply
Mobile and online sports betting in Illinois is now permitted! Right now, you can open an account, deposit money, place wagers, and win (potentially) – all completely online.
Illinois sports betting is now totally online thanks to SB 690. This bill legalized gambling for both land-based and online operations. In addition, sports betting will be allowed at sports arenas as well as many of the casinos and OTBs within the Prairie State.
Illinois Online Sports Betting
Now that online sports betting is established in Illinois, view some of the top online sportsbooks that are playable in the Land of Lincoln.
Not valid for any participant of the Illinois Gaming Board Statewide Voluntary Self-Exclusion Program. Must be 21 years of age or older. Registration must take place in-person. If you or someone you know has a gambling problem, crisis counseling and referral services can be accessed by calling 1-800-GAMBLER (1-800-426-2537).
Try and sign up at them to get the biggest online sportsbook bonuses and promotions.
Rivers Casino
They may not have the name of Harrah's or Hollywood, but this is an establishment that has built up quite a reputation within Illinois. They should have no problem acquiring one of the master licenses.
Plus, Rivers Casino in Pittsburg, PA, was one of the first casinos to offer sports betting in the Keystone State. Add to that their impressive mobile sports betting app and you can expect Rivers to dominate the Illinois online sports betting field.
Get Risk-Free Bet
Get Deposit Bonus
If you or someone you know has a gambling problem, crisis counseling and referral services can be accessed by calling 1-800-GAMBLER (1-800-426-2537) (IL).
Gambling problem? Call 1-800-GAMBLER (NJ/WV/PA), 1-800-9-WITH-IT (IN), 1-800-522-4700 (CO) or 1-800-BETS OFF (IA).
A user's first deposit (min. $5) made between 6/2/20 – 8/17/20 qualifies the user to receive up to $500 in bonus funds in the form of site credits that can only be used on DraftKings. Bonus amount is equal to 20% of that deposit amount, not to exceed $500 (the user must deposit $2,500 to be eligible to receive the maximum possible bonus amount of $500). Bonus funds will be awarded to the user according to the following play-through requirement: for every $25 played on DraftKings in DFS/Sportsbook/Casino, the user will receive $1 in bonus funds released into their player account (e.g., a $2,500 deposit requires a user to play through a cumulative total of $12,500 in daily fantasy contests, sportsbook (-300 odds or longer), casino products, or any combination thereof to receive the maximum possible bonus amount of $500). The play-through requirement must be met 90 days from the date of first deposit to receive maximum bonus. After such date, you are ineligible to earn any additional bonus funds as part of this promotion. Limit one (1) deposit bonus per user. Users who made a deposit between 5/1/20 - 6/1/20 and received a deposit bonus offer are ineligible for this promotion. Promo ends 8/17/20. First bet matched up to $500. Free bet must be used within 30 days of first bet. Free bet amount is not included in any returns or winnings. Free bet is also not redeemable for cash, non-transferable, and non-refundable. First bet promo ends 8/17/20.
Casino Queen
In Illinois, Casino Queen has been in business for generations and has a well-established reputation. They also have the resources to be able to establish themselves as a premier location for sports wagering.
Additionally, the fact that they have multiple locations likely benefits them. The fact that they have multiple locations will be good for customers who want to place a bet, as they will be able to find a location closer to themselves.
Grand Victoria
Large area for viewing will be available
First-time bonuses for new users
The Grand Victoria Casino was the first venture by Gold Strike Resorts outside of Nevada. They are now owned by Circus Circus, but this is also the only casino establishment outside of Nevada that they own as well.
No doubt that if they are going to expand their market, this has to be a location where they can be one of the premier establishments for sports betting Illinois has to offer. The owning of one of these master licenses seems like a necessity. Being locked out will definitely not allow them to expand, not even in Illinois.
Harrah's
Mobile sports wagering
Large viewing area at the casino
Likely entry point for Caesars Sports app
Harrah's is one of the most well-known names in the world when it comes to sports betting. They are one of the best betting websites on the market. With casino operations already available in the state, it is likely that they will quickly receive one of these master licenses.
Harrah's is already known to have a rather extensive lobbying group behind them. It shouldn't be difficult for them to acquire one of these licenses.
Hollywood Casino
Established reputation in multiple states
Bonuses available for new customers
Hollywood Casino has a national reputation that will make it likely that they receive one of these licenses. Because of their success across the country, it would be surprising if they did not get approved to offer sports wagering.
This is another casino operation with a great PR team that should help to promote their bid. They have a proven track record of success as well that should boost their efforts.
Illinois Sports Betting Payment Options
Most of the betting websites you will find make it quite easy for you to be able to deposit and withdraw funds from your account. They don't want to do anything that stands in the way of you using their services, so you will find the process to be fairly simple.
Deposit Methods
Most sports betting apps accept deposits in one of two ways. This is either done by direct transfer from your bank account or by using your credit card. Funds that are deposited usually take no more than 15 minutes to appear on your account, with some being even shorter than that.
With the rise of digital currencies, you may find that you can even use your cryptocurrency, such as bitcoin or Ethereum to deposit funds into your account. You will have to check with the sports betting sites of your choice to see if they accept digital currencies.
Many prefer to use cryptocurrencies because of the new blockchain technology that is being employed to protect transactions. Many banks are using this for everyday transactions, which is good for those who intend to use their bank account or credit card, but the rise of digital currencies has led to this new technology. This will help you to feel more confident that your deposit is protected, as well as your account.
If you check with most sports betting sites you will see that they will list the protective measures they employ to protect deposits. This should help to alleviate any concerns you may have.
Withdrawal Methods
Generally, it's simple to withdraw funds as you desire. Most often, sports betting apps prefer to deposit funds directly into a person's bank account, thus avoiding the potential for fraud.
Because digital currencies are new and it is not exactly known who will be accepting these kinds of currencies, how money is withdrawn is not known. Speculation would be that there may be some challenges based upon the exchange rate. Customers may be required to wait a few days before the money is deposited into their digital wallet.
It should be noted that some online sports betting sites can take between three and five business days before funds are deposited.
IL Online Sports Betting Promotions
While Illinois sports betting is brand-new, you can be sure that there are going to be some common promotions that are going to be offered. Many casinos and sports betting sites offer users promotions such as matching the initial amount deposited, bonuses for referrals, and loyal customer incentives.
However, there are additional promotions that it would not be surprising to see offered in Illinois. These include, but are not limited to:
No Deposit Bonus
Like many casinos offer, simply signing up to use an online sports betting site may earn you an initial bonus. Like casinos will offer new customers free meals or money to use on their casino card, expect to find this kind of promotion as well. It is a great marketing tool that has been quite successful in gaining new customers to casinos across the country, and so it should be no surprise that it would be used here as well.
First Deposit Bonus
The initial deposit offered is a common bonus for sports wagering sites. These betting websites will offer to match whatever the initial deposit is of the user up to a certain amount.
This is a great way to earn some additional money to use in your wagers. Consider this free money, however, with sometimes significant wagering requirements or other terms and conditions. Regardless, these bonuses boost your account funds to wager more right off the bat.
Risk-Free Bet
A risk-free bet is exactly what it sounds like. This allows you to place a wager or two, maybe even more, without any risk of loss whatsoever. Many of the best online sportsbook sites want to give you the opportunity to use their site so you understand how it works, making it more likely that you will return and use it once you have had a victory or two.
This seems like a foolish idea for an online sports betting site to do, but they understand that customers who bet money of their own that is lost right away are less likely to return. By letting a user make some wagers at no risk to themselves, it allows them to see that they can make some money and to learn the systems. This entices them to return.
IL Sports Betting Bill
This bill allowed for Illinois sports betting but is restricted to just that. Other forms of gambling, including online IL casinos, were not included within the bill. These kinds of operations are still allowed at riverboat casinos around the state, but there was no provision to expand these operations, even on mobile applications, unless one lives in the city of Chicago.
In fact, the new Illinois sports betting law greatly limited online gambling. While big-name companies like PointsBet and BetMGM will be allowed to offer Illinois residents the ability to bet on sporting events, they may have to wait for a licensing period before they are able to offer online and mobile options to residents.
A provision demanded that only those who hold "Master Licenses" will be allowed to take wagers for the first 18 months. It also demands that those seeking an online license pay $20 million and that each of these companies must undergo a lengthy process. All this is now over and online betting in IL can begin.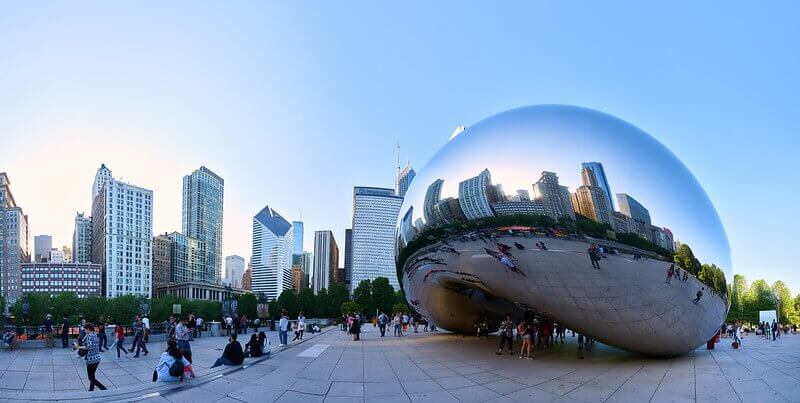 Illinois Sports Betting Rules
Despite potential delays, the best sports betting sites worked their way through the red tape to offer the very best experience to consumers. And now, via executive order, Illinois sports betting is available at retail locations even for online sports betting.
The new bill passed by lawmakers authorized casinos to allow in Chicago and for both retail and online sports betting to be made legal. It is hoped that by offering sports betting Illinois will see over $200 million in additional tax revenue each year.
The passing of this law has been a game-changer for Illinois residents. To really make this a smart decision, online and mobile sports betting is a must. Look no further than New Jersey gambling, where in January NJ took almost $400 million of wagers with 80% of that coming from online or mobile betting.
This is why many have used some of the more popular sports betting apps available. The hope is that they will be willing to turn to the apps and local establishments to place wagers once they become available. That should become a big revenue boom for the state.
Illinois Sports Betting FAQ
What happened with PASPA?
The decision to rescind the Professional & Amateur Sports Protection Act by the Supreme Court now permits every state to decide its own laws in regards to sports betting.
Illinois has just passed a bill that revamps the gambling industry in the state. Sports betting will be allowed and licenses are up for grabs at casinos, horse tracks, and sports venues. It's unclear whether online and mobile sports betting will be included. However, that's what is expected because the state can capitalize on the extra tax revenue mobile wagering brings.
Is it legal to bet in Illinois?
It is now perfectly legal to bet in Illinois, and you can do it completely online.
What about horse race betting in Illinois?
Online horse race betting, has not been affected by the new IL sports betting rules. TVG is the best online horse racing book for residents in IL. You can open an account there today.