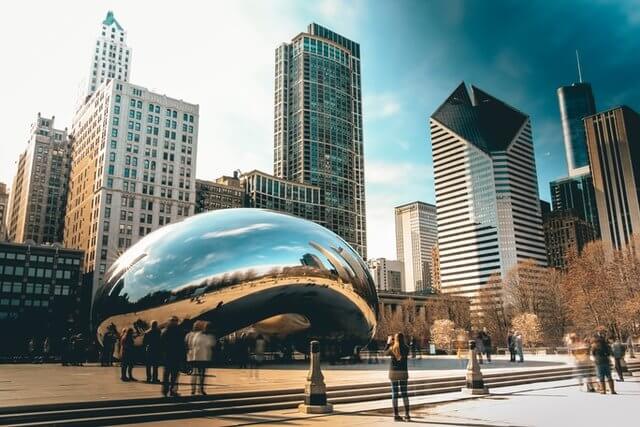 Casino gambling is coming to the Windy City. However, only one gaming company will have the chance to profit from a brand new Chicago casino hotel and resort.
In 2019, Illinois Gov. JB Pritzker signed legislation that issued one Integrated Resort gaming license for the city of Chicago. That same law added five additional gaming licenses in the surrounding suburbs.
Along with the downtown casino resort, the following Chicago suburbs made the list:
Danville
Rockford
South Suburbs
Waukegan
Williamson County
The biggest prize on the board is still the lone casino project earmarked for inside Chicago's city limits.
Earlier this month, the city decided to open up the request for proposal (RFP) period as the initial phase of the casino project. It is scheduled to take place during the first two weeks of April.
Chicago Mayor Lori Lightfoot has previously commented that Chicago is looking to bring a 'little bit of Las Vegas' to the city. As part of a formal statement on the matter, the mayor noted:
We want to make sure that we put out an RFP that's going to be attractive to some of the top gaming ventures in the world, so for us, the sky's the limit.
She is also hoping that the top casino operators in the state of Nevada take notice. Bringing in a major player in the casino industry would be the ultimate win-win in this winner-take-all scenario.
More online casino information
Mayor Lightfoot went on to add:
I don't want to name names, but obviously there are some that we would be very excited if they applied. My hope is that many of them will have Las Vegas addresses.

She was also quick to mention that the RPF review would be "completely open and transparent." This was meant to imply that every proposal would receive equal attention and consideration.
It is unsure how one local gaming company will respond to the mayor's remarks. Rush Street Gaming is based in Chicago. It currently operates casinos in Illinois, Pennsylvania, and New York under the "BetRivers" brand. The company's latest project is in Virginia.
Chicago could be a very attractive market for any number of casino gaming companies. It remains the country's third-biggest city behind New York City and Los Angeles in terms of the total population. We can hope that with this attention, brands like LeoVegas will seek to move in as well, either online or in a retail capacity.
Yet, there is still some concern about the viability of a downtown casino in light of a hefty cost structure. A previous study from 2019 suggested that it could be a struggle to turn a decent profit with a proposed tax rate of 72 percent.
Since that point, the mayor was able to convince the state to roll back that number a bit to help attract interest in the project. Last year, the city received interest from Rush Street, Hard Rock, MGM Resorts, and Wynn Resorts when it issued a request for information (RFI).
In that RFI, some of the specifics included a downtown location, a 100 to 200 thousand square-foot gaming space, hotel, entertainment, meeting space and adequate parking.