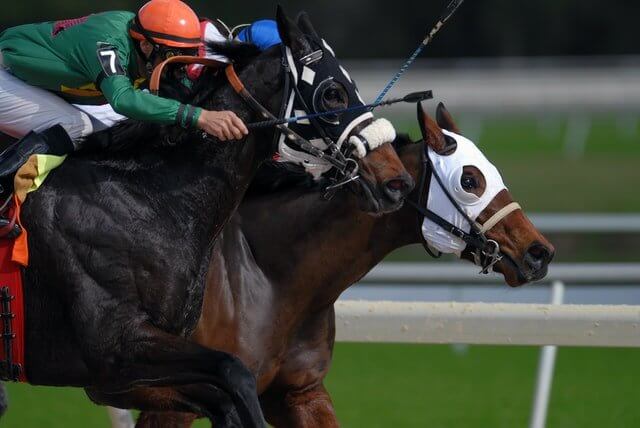 FanDuel started as a daily sports fantasy league website. In recent years, the company has rapidly expanded into online sports betting and mobile betting apps. As one of the major players in the emerging legal US sports betting industry, many of FanDuel's expansions plans are tied to online gaming opportunities.
On Nov. 16, the company announced plans that take a different direction in the state of Illinois. Plans call for a major multi-million investment in the Fairmount Park Racetrack. Part of the plan is to rebrand the track as FanDuel Sportsbook and Horse Racing.
This nearly hundred-year-old track has become a historical landmark. Located in Collinsville, this revitalization is an excellent opportunity to expand the land-based gaming segment of the company. This will be FanDuel's first business venture involving an actual horse racing track.
As a parent company of Flutter Entertainment, this investment makes good business sense on a number of levels. TVG.com is part of Flutter as well. This is one of the largest horse betting sites in the nation. It also runs its own satellite television network in an effort to promote the sport.
TVG was first launched in 1999. Today, two stations (TVG and TVG2) broadcast over 60,000 live races covering more than 150 tracks worldwide.
FanDuel will partner with William Stiritz on the track's remodeling plans. There will be significant upgrades across the entire 95-year old facility. Working with the Illinois Gaming Board on licensing, a sportsbook venue will be a prominent part of the finished product.
Working with TVG, other plans include the return of the St. Louis Derby complete with a total prize purse of $250,000. This was Fairmount Park's signature event. However, it has been idle since 2006 due to financial issues that plagued the track.
Matt King is FanDuel's, Chief Executive Officer. He released the following statement as part of the company announcement:
"We are delighted to partner with Fairmount Park to continue bringing high-quality horse racing and soon additional entertainment experiences via our sportsbook to the region. Fairmount is an iconic state landmark which we plan to modernize bringing innovative technology and entertainment offerings only FanDuel can deliver."
In response, track General Manager Melissa Helton added:
"Fairmount Park is excited to extend our partnership with FanDuel to now include their sports betting platform. This partnership will allow the park to remain an important economic driver for the surrounding communities."
The overall modernization of this track is long overdue. In need of capital improvements, a land-based sportsbook and added major grade stakes races is a huge step in the right direction.
Along with driving economic growth for the region through additional gaming tax revenue, this project will add much-needed jobs. Most of the new jobs will be in the entertainment and hospitality sector. Short-term construction jobs will also provide an immediate boost. Before the project is completed, people can try signing up on Amwager if they want horse action.
Fairmount Park is one of three active Illinois horse racing tracks. It is the only live racing venue outside of the Chicago metro area. Looking ahead to the 2021 racing schedule, the track will host 53 days of live daily cards. It will also offer simulcast wagers at tracks all across the country.