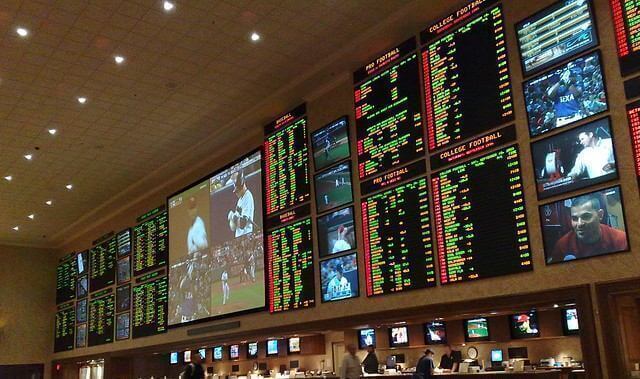 Nearly all of the sports betting done in the state of Illinois has come at online sportsbooks, but that could be changing in the future. The retail sports betting market is going to be getting a massive upgrade, and it could be one that will attract more betting action.
Betfair is the parent company of FanDuel Sportsbook, and it just recently submitted a bid for a retail sportsbook at the United Center. The United Center is the home of the Chicago Blackhawks and Bulls.
It's unclear how soon the IGB will issue a license, as that group has been slow to hand out different types of licenses in the past. Betting at professional sports stadiums is a growing trend throughout the country.
There are currently six different professional stadiums or arenas with a retail sportsbook on-site, but none in the state of Illinois. The sportsbook at the United Center would be open year-round instead of only when the Bulls and Blackhawks were playing games in Chicago.
FanDuel is the online sports betting leader in the state of Illinois, and this would give the operator a bigger presence in the Land of Lincoln.
Jump to
DraftKings Have Deal With Cubs
DraftKings made big news all the way back in 2020 when it announced a partnership with the Chicago Cubs to build a sportsbook at Wrigley Field. The Illinois Gaming Board has still not received an application from DraftKings, but it should be coming in soon.
Construction of the new sportsbook at Wrigley Field began in 2020, and it's starting to get into the advanced stages. The entire Wrigleyville area has seen some improvements over the last few years, and adding a retail sportsbook to the mix will add another attraction.
The Chicago Bears are partners with BetRivers, but there have never been plans to offer sports betting at Soldier Field. The Bears are looking to move to Arlington Heights in the coming years, and it's likely that a BetRivers Sportsbook will be part of the plan.
Revenue Over $1 Billion
Not only is the Illinois Gaming Board slow to hand out licenses, but the group is also slow to announce sports betting totals. The month of September is nearly over, but the sports betting report for August isn't even out yet.
When the July sports betting report was announced, the Illinois sports betting industry once again put up some impressive numbers. July also pushed the total sports betting revenue in the state of Illinois to over $1 billion.
Since the federal ban on sports betting was lifted in the United States, Illinois has posted the fourth-highest handle and revenue totals in the United States.