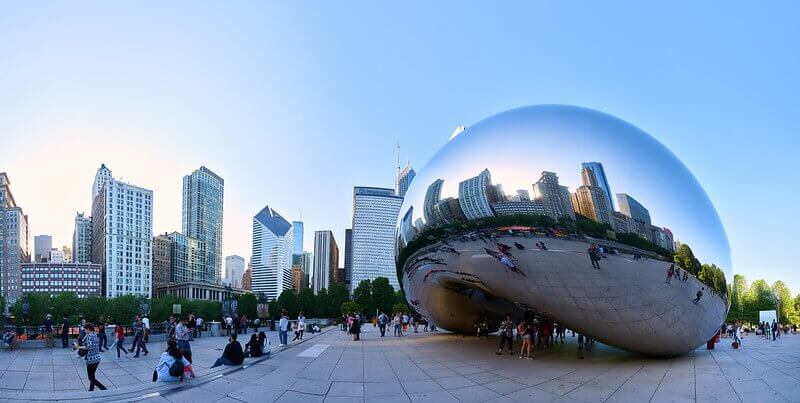 The July sports betting numbers for the state of Illinois are finally in, and it was another impressive haul for the state. Sportsbooks in Illinois posted a total sports betting handle of over $516 million, but that wasn't the biggest news in the report.
The gross gaming revenue for the month of July in Illinois was $43.8 million, and it helped the state go over $1 billion in total revenue since launch. Illinois sportsbooks first launched in March 2020, but it was months before things really started to take off in the state.
Last week it was announced that the total sports betting handle for the entire United States is now over $150 billion. The country has seen over $50 billion wagered since the beginning of 2022, and Illinois has played a large role in that number.
Illinois lawmakers wanted to launch sports betting as a way to introduce a new revenue source, and the results have been better than expected. Tax revenue in Illinois is now over $167 million since the first sportsbook launched in 2020.
With a big month of August, Illinois sportsbooks could go over the $1 billion mark in total revenue for the year and should then take over the number three spot for lifetime revenue.
Jump to
Tracking Down New Jersey
At some point, Illinois is going to move into second place when it comes to the biggest sports betting markets in the country. In recent months, Illinois has come close to equaling the monthly sports betting handle that has been posted in New Jersey, but the gap was a bit wider in July than it had been.
New Jersey was once the biggest sports betting market in the United States, but that title now belongs to the state of New York. The lifetime sports betting handle in Illinois is now at $14.1 million, putting the state in fourth place in that category.
Illinois should pass up Pennsylvania by the end of 2022, but it will also get jumped by New York in the next 12 months.
Read about sports betting in more states
FanDuel Ahead of DraftKings
There are seven online sportsbooks in Illinois, and Unibet Sportsbook is also live in retail form. Despite there being so many good options in the state, most of the betting continues to be done at just two sites.
FanDuel Sportsbook led all options in the month of July with a total sports betting handle of $169.6 million and a revenue of over $19 million. DraftKings Sportsbook was next on the list at $155.8 million but fell well behind with a revenue of just $8.2 million.
Sportsbooks in Illinois were not as successful as some other states as the hold rate was just 8.5%. The national average continues to be less than 8%, but a number of states were seeing a win rate in the double-digits this summer.