Before the introduction of the FedEx Cup, the PGA Championship used to have the late summer and early fall to itself in terms of undivided attention for golf. It billed itself as "Glory's Last Shot" and was often the most unpredictable of the four majors in the calendar year – among the usual list of suspects of winners who include Tiger Woods, Rory McIlroy, Phil Mickelson, and Vijay Singh are interlopers Keegan Bradley, Young-eun Yang, Shaun Micheel, and Rich Beem. That latter quartet lifted the Wanamaker Trophy in celebrating their only career major title.
The importance of the FedEx Cup, both in terms of qualifying to play in the season-ending tournament as well as the staggering money by competing in it, began to overtake the PGA in terms of publicity. The PGA of America, with the help of the PGA Tour, made the announcement to move the event in 2017, and with the Players Championship moving back to its usual spot in March, the PGA Championship has a May start for the first time in 70 years.
The course for the 101stPGA Championship – Bethpage Black in New York – is one that favors the looooooooong hitters. Already a two-time host of the U.S. Open (2002, 2009), the monstrous 7,468-yard (6,929-metre) layout is one of the longest on the Tour, and it has also hosted The Barclays on two occasions as part of the FedEx Cup. It will also get a chance to host golf's biggest event – the Ryder Cup – in 2024.
But that's five years away. For this preview, here are five golfers on either side of the Atlantic who could emerge Sunday with a coveted Wanamaker Trophy of their own.
(All money line listings courtesy FanDuel Sportsbook)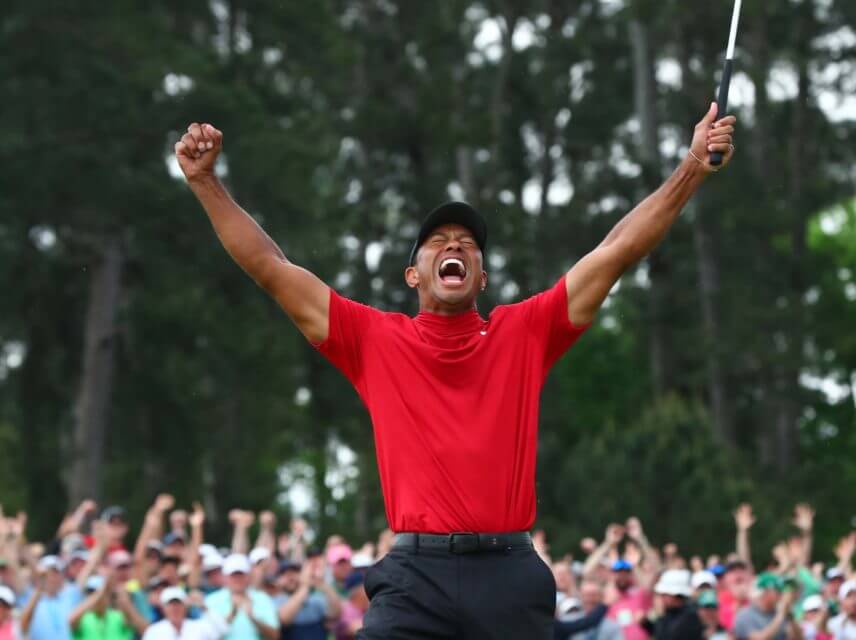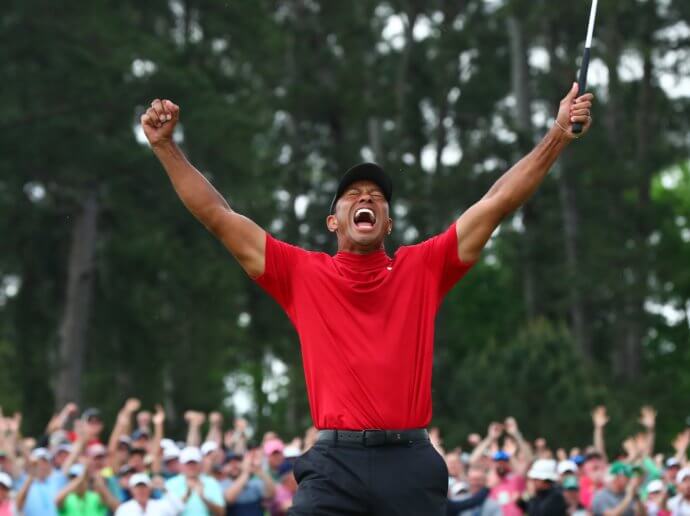 Tiger Woods (+1,200) – While not the favorite, Woods is fourth on the board and riding a resurgent wave to relevancy following his stunning Masters victory for his 15thmajor win. He is one Tour win shy of matching Sam Snead's 82 victories for most all-time. The four-time PGA Championship winner claimed one of those 15 titles at Bethpage Black, winning the 2002 U.S. Open by three strokes over Phil Mickelson, but he has not won this event since 2007.
This will be an interesting test to see if the aura of Woods is back on the Tour, because the fan interest and raucous galleries will be — especially in New York. That Masters victory was his first major in nearly 11 years, and while some of the old guard is still grinding with him, it was the first time the younger golfers – all the ones who idolized Tiger Woods in becoming pro golfers themselves — saw the Tiger Woods who wins majors.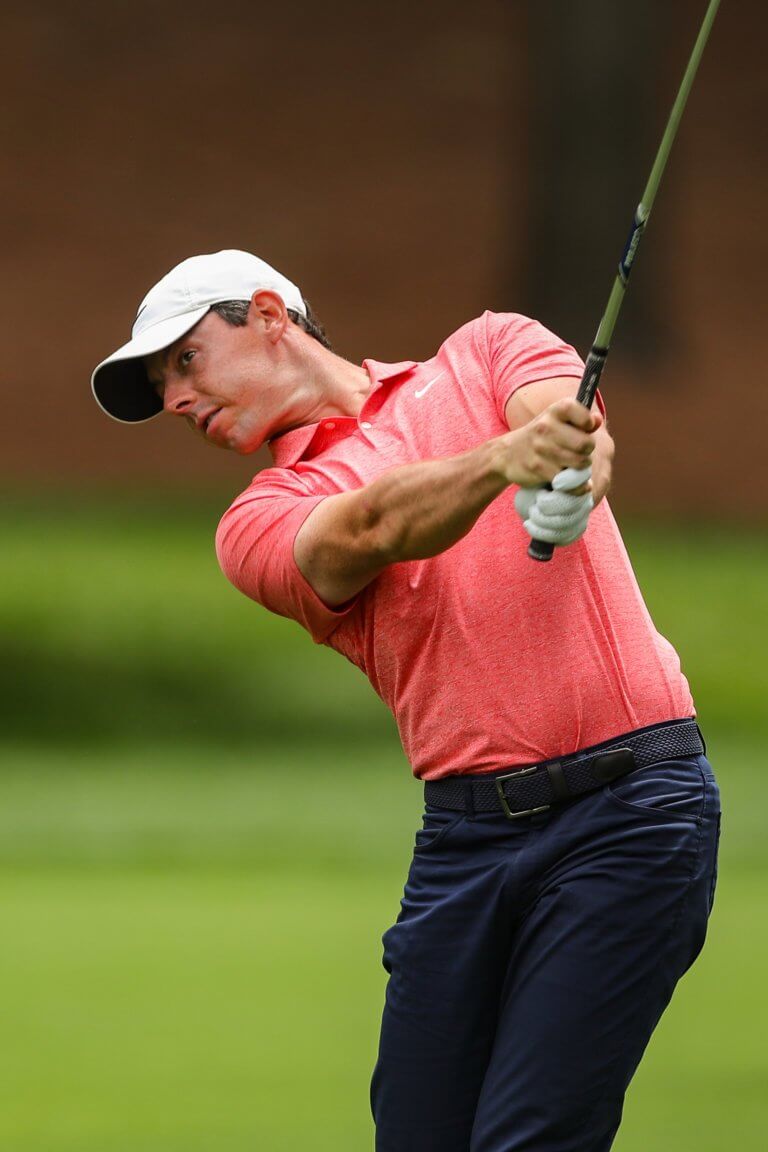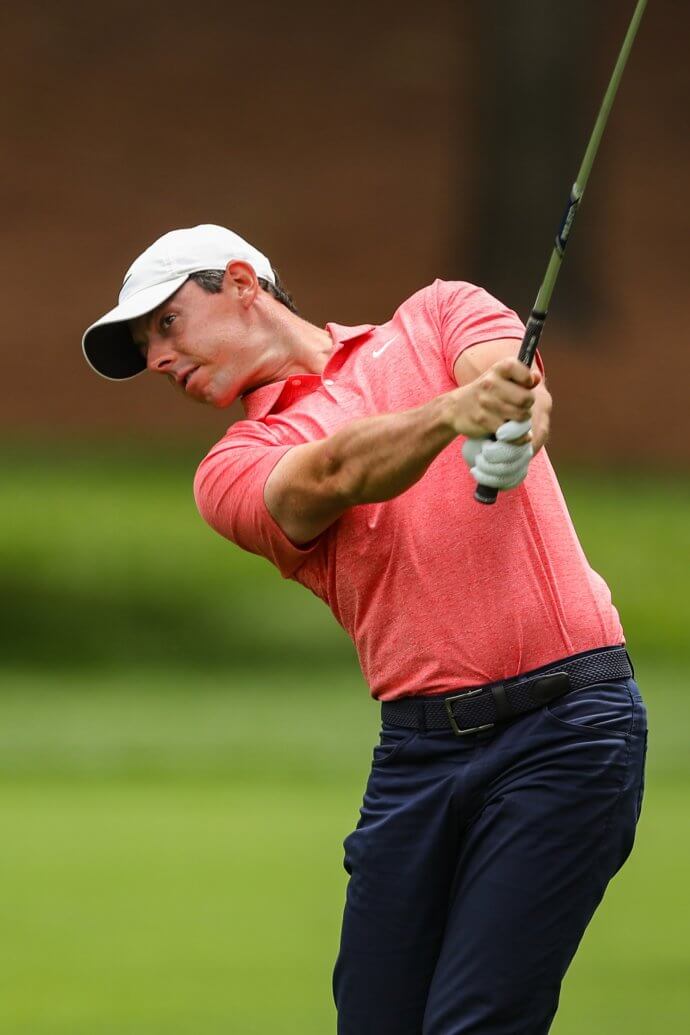 Rory McIlroy (+1,100) – Joint-second with Dustin Johnson, McIlroy is looking for his third PGA Championship to go with titles in 2012 and 2014 and fifth major overall. The Northern Ireland native has been one of the best on the Tour this year with eight top-10 finishes but failed to mount a serious challenge in Augusta and finished tied for 21st.
McIlroy did well at the 2009 Barclays at Bethpage with a 10th-place finish at the 2009 U.S. Open, and his game suits the course well – he currently leads the PGA Tour in strokes gained off the tee, strokes gained tee to green and strokes gained overall. There is plenty of drive for show for McIlroy, but if he putts for dough, a third PGA Championship could be in the offering.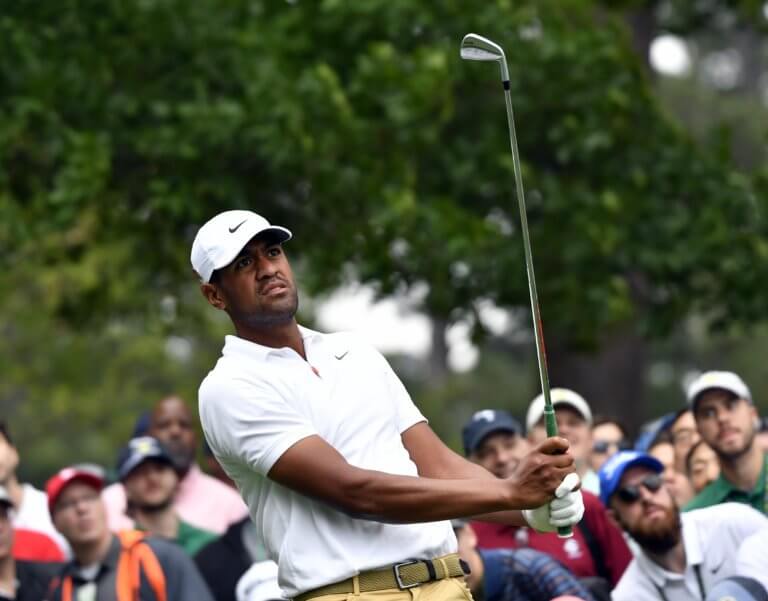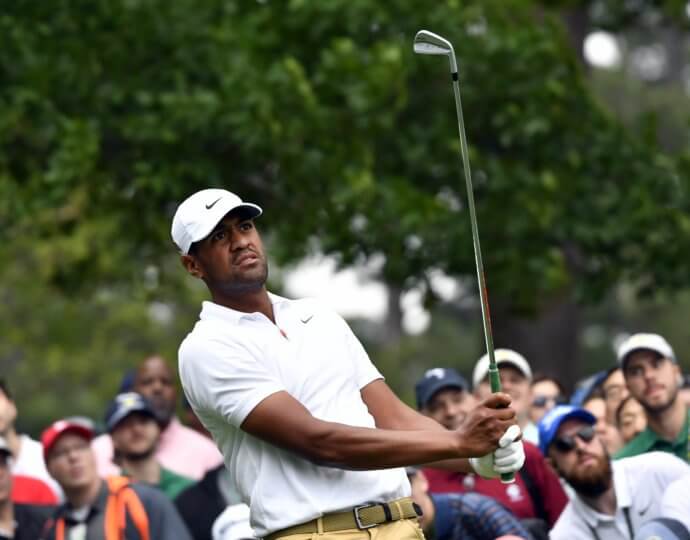 Tony Finau (+3,800) – Finau got a first-hand look at Tigermania in the final round at Augusta, and the big-hitting 29-year-old seems on the verge of breaking into the upper echelons of the PGA Tour. His fifth-place finish at The Masters was his fourth top 10 in his last five majors, but consistency in this tournament has eluded him since his 10th-place finish in his maiden appearance in 2015.
Finau has missed the cut and placed no better than 42ndin his previous three PGA Championships, but that 42nd-place finish in 2018 included a second-round 66 in which he made 10 birdies. It may still be a year too soon for Finau, but he is worthy of sleeper consideration or the -116 pick head-to-head versus Patrick Cantlay.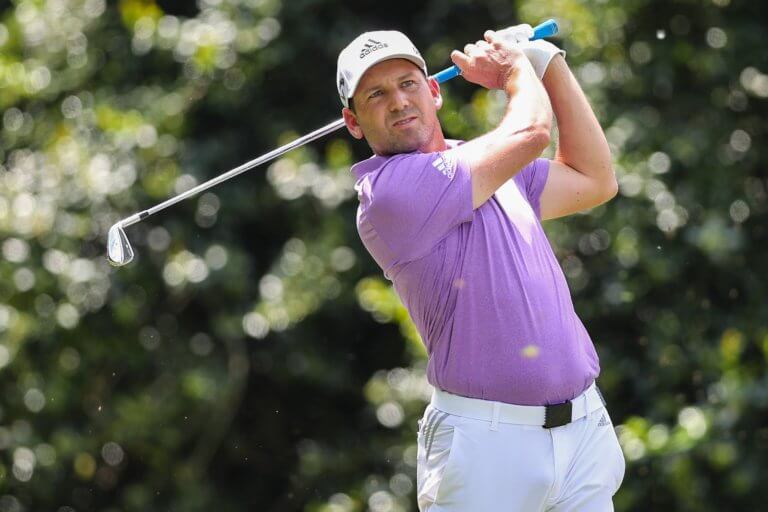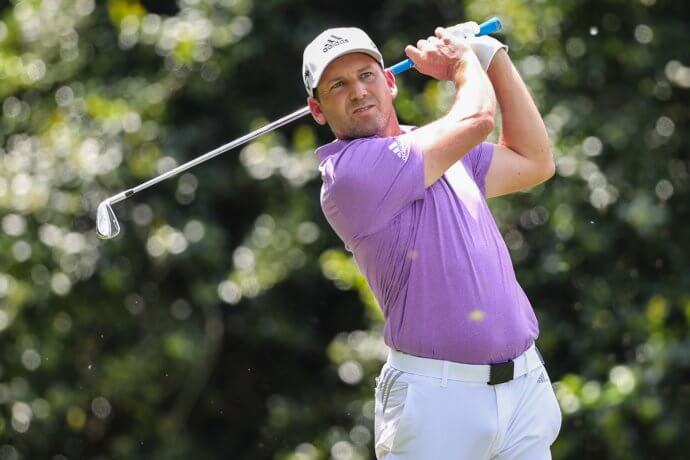 Sergio Garcia (+3,800) – The 2017 Masters champion returns to Bethpage in solid form with three top-fives in his last four starts, but the outlier was missing the cut at the Masters. Additionally, his history at the venue could be the X-factor in his potential to make a run.
In his 2002 appearance, the crowd notoriously got on him for his re-grip waggle, counting it out leading up to his swing, but he still finished tied for second. Garcia also posted a top-10 finish in the 2009 edition, but his flashes of temper this year both in Saudi Arabia and in match play with Matt Kuchar does lend pause to picking him to win a second major title. If you consider placing your bets on Sergio Garcia, you might want to read the NYRA Bets Review.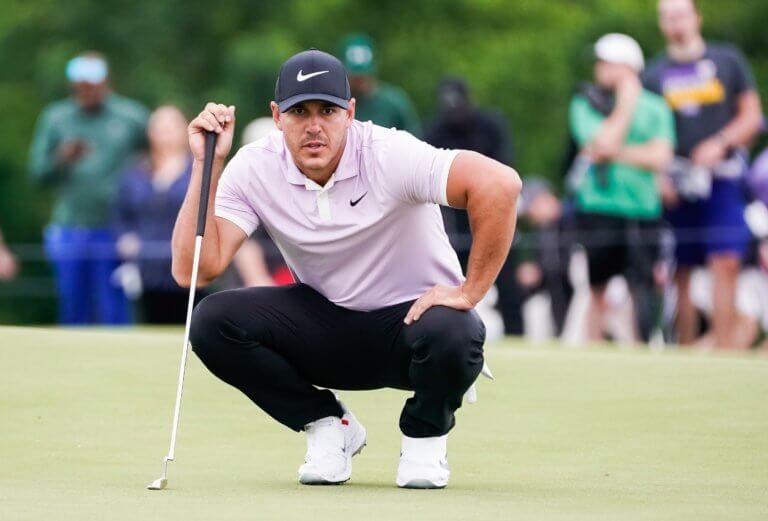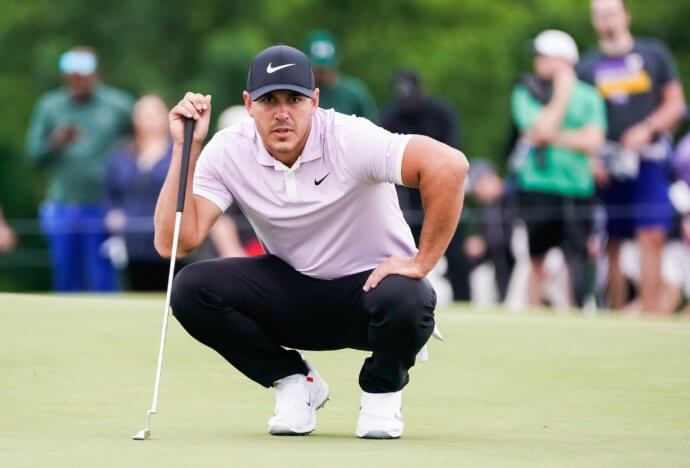 Brooks Koepka (+950) – The defending PGA Championship winner and overall favorite, Koepka is looking more and more like the machine Woods was when he dominated the PGA Tour. Koepka finished tied for runner-up to Woods at Augusta but never truly mounted a challenge after starting fast with an opening-round 66. He has four top-10 finishes in 11 starts and is coming off a solid performance at the Byron Nelson Classic in which he placed fourth and shot 68 or better in all four rounds.
Koepka has been an impressive performer in majors with six top-six finishes in his last seven starts, including three wins and back-to-back U.S. Open titles. Though he lagged in production at the 2016 Barclays with a 70th-place finish, Bethpage rewards those who can hit long and straight – and Koepka can do both with metronome-like efficiency. With the weather conditions expected to make the course soft, distance off the tee will be at a premium, and Koepka has the temperament and talent to successfully defend his title.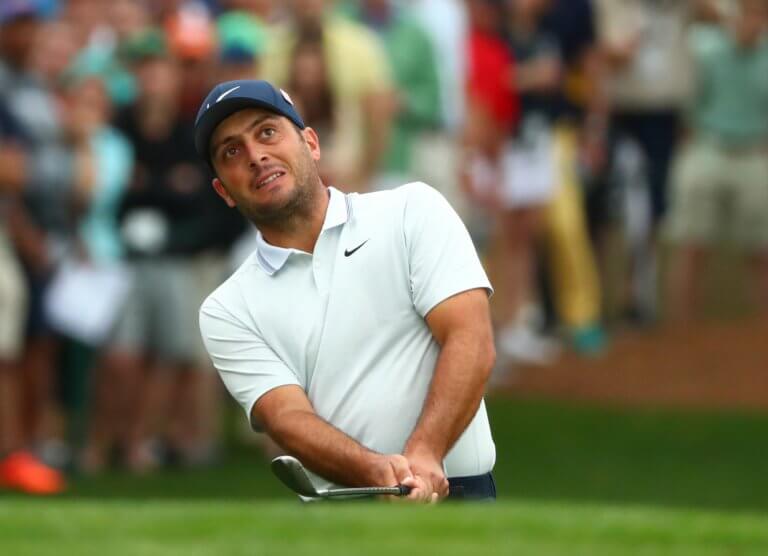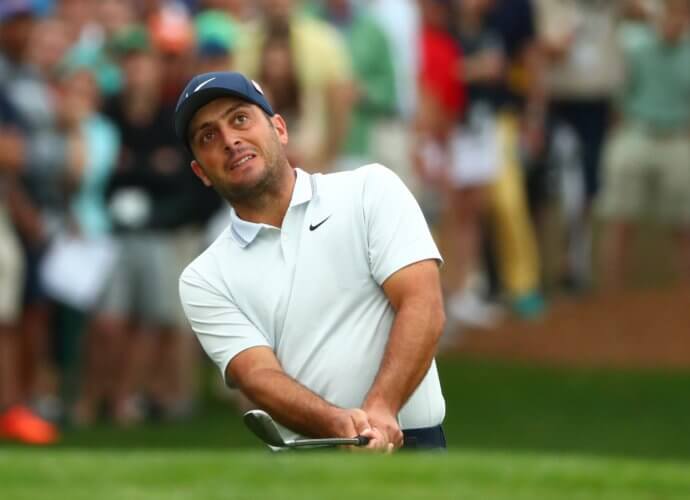 Francesco Molinari (+2,800) – Ninth on the board to win the PGA Championship, Bethpage Black offers a chance at redemption for Molinari following his Sunday collapse at The Masters. His two double bogeys on the back nine were completely out of character for the Italian and 2018 Open champion.
Molinari was on autopilot in his lone start since The Masters, missing the cut at the Heritage, but there is not much to look into there. His consistency makes him a threat to win any tournament, especially majors, but that consistency is going to have to be at a very high level to offset some of the distance he will give up to the big hitters on the long Bethpage layout.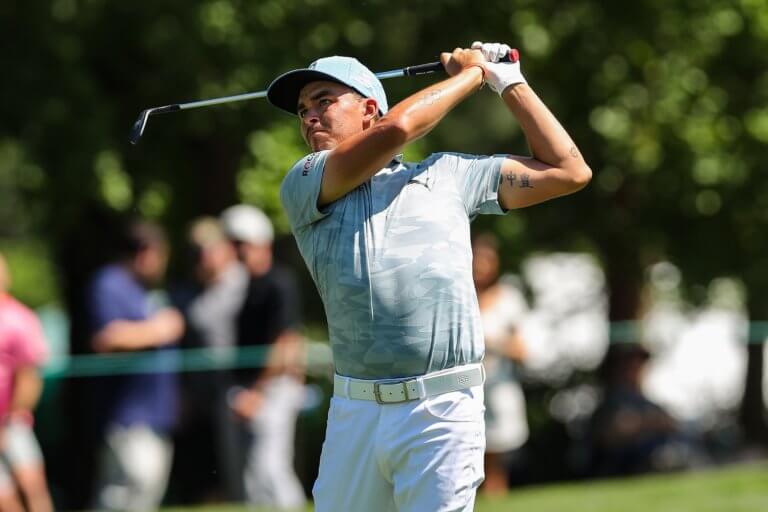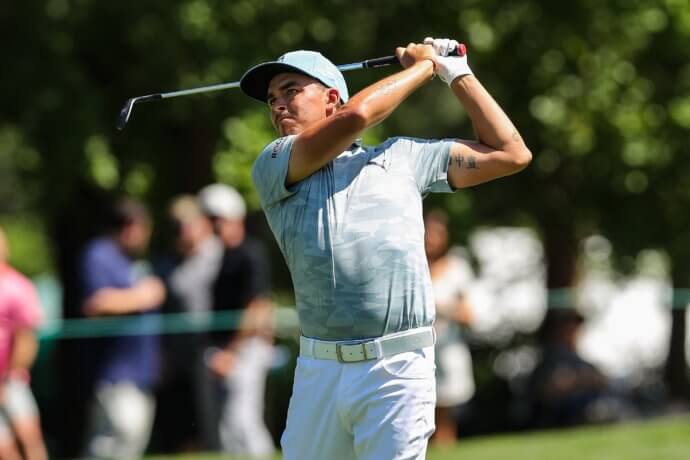 Rickie Fowler (+2,000) – Joint-fifth in terms of odds to win the PGA Championship, Fowler is among the clubhouse leaders for the distinction no Tour golfer wants – the best player yet to win a major. The good news is the PGA Championship is often the place where first-time major winners emerge, and he does have some good history at Bethpage with a T-7 finish at the 2016 Barclays.
But aside from a runner-up finish at the 2018 Masters, Fowler has yet to find that 2014 form when he finished in the top five in all four majors. He has four top-10 finishes in his last eight starts, including a win in Phoenix and a T-9 at The Masters after four solid but unspectacular sub-par rounds. If Fowler can find a spectacular round or two, he could put himself in contention for that first major.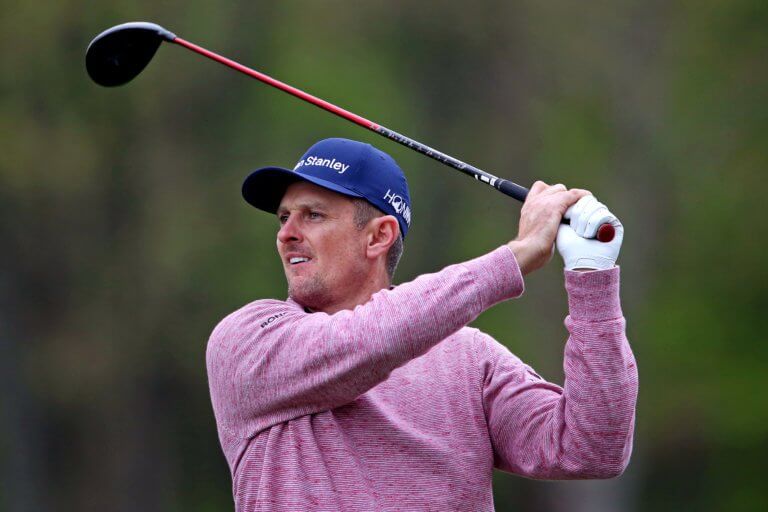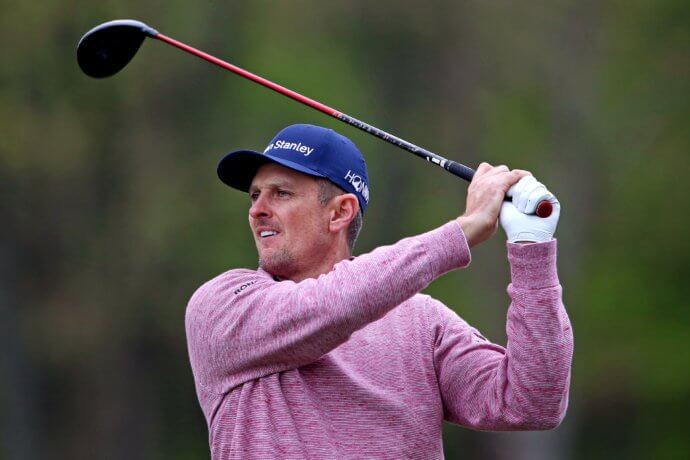 Justin Rose (+2,000) – Lumped together with Fowler and John Rahm as the fifth-best favorites, the five top-10 finishes Rose has in eight PGA Tour starts in 2019 obscures the fact his lone missed cut came at Augusta after a 75-73 gave him an early jump on the weekend. The world former No. 1 and 2013 U.S. Open winner has been remarkably consistent this year with 11 top-10 finishes in 16 starts overall.
Bethpage has not been all that kind to Rose, who missed the cut at the 2009 U.S. Open and finished no better than 31stthe two occasions it hosted the Barclays in the FedEx Cup. He does have three top-10 finishes at the PGA Championship, though, the most recent coming in 2015.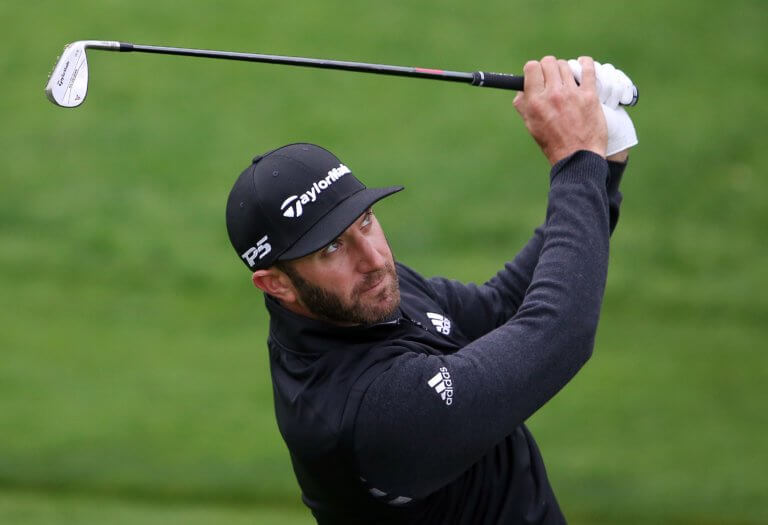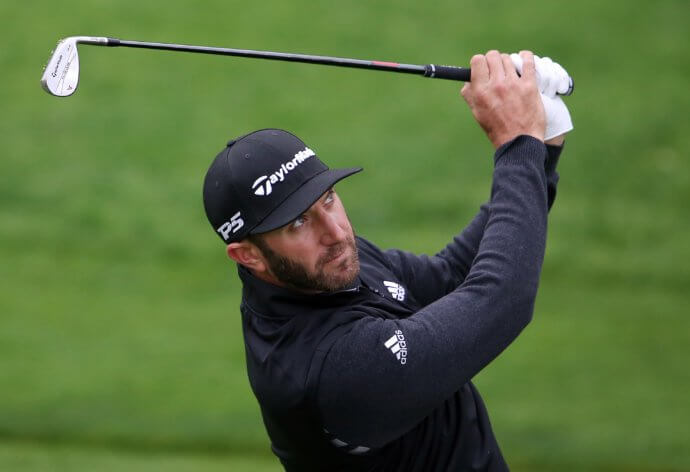 Dustin Johnson (+1,100) – Joint-second favorite with McIlroy behind Koepka, the big-hitting Johnson is one of the few Tour players who can bring Bethpage Black to its knees with his prodigious length off the tee. Couple that with a current top-three Tour ranking on gaining strokes with his putter and excellent all-around short game, you have an instant recipe for success at majors that will eventually include more than his 2016 U.S. Open title.
Johnson reclaimed the world's No. 1 spot following his runner-up finish at Augusta, and he also has had some success here with a T-3 finish in the 2016 Barclays. Johnson has four top-10 finishes in nine PGA Championship appearances but none have come since placing T-7 in 2015. Still, if Johnson stays on the fairway off the tee, this could be his major to lose given the expected cool and wet conditions expected in New York.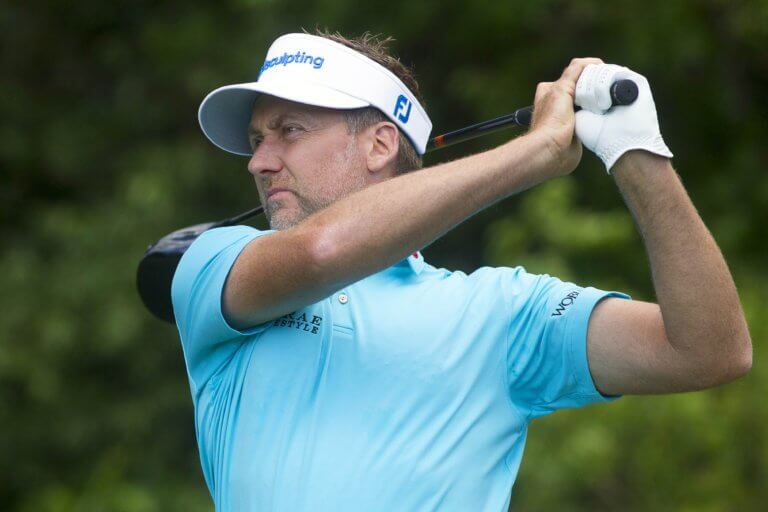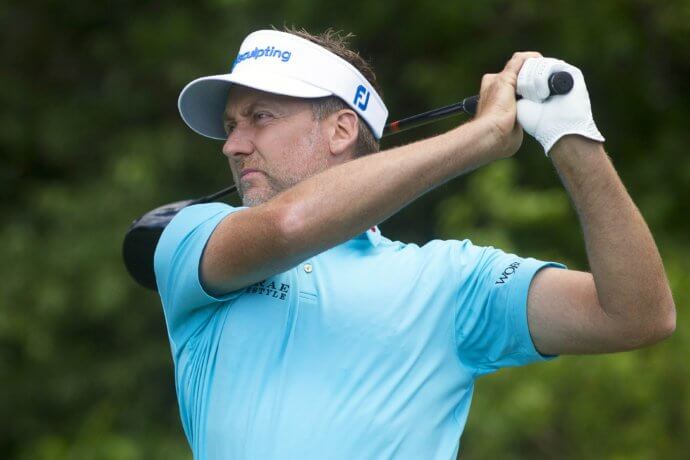 Ian Poulter (+8,500) – A longshot as foreign players go to lift the Wanamaker Trophy, there are still few as feisty as Poulter as he continues his hunt for a first major. The Englishman finished just outside the top 10 at The Masters and then just inside it in his following two starts. All told, Poulter has been solid with four top-10 finishes and nine top-25 finishes among his 11 starts, and he ranks 11thon the Tour in greens in regulation. His in-your-face demeanor will serve as a perfect foil for the antagonistic New York crowds and perhaps spur him to pick up a stroke here and there around Bethpage Black.