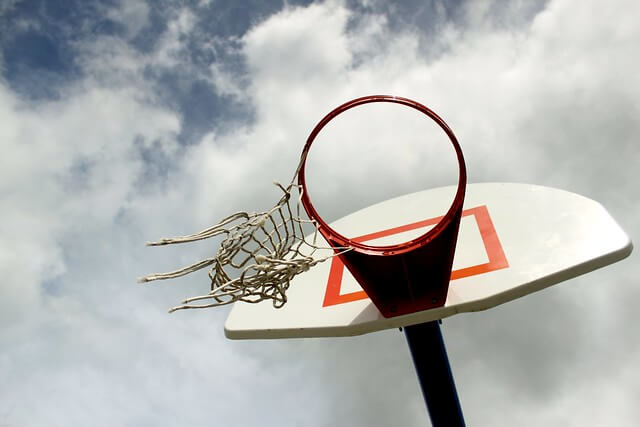 The Gonzaga Bulldogs often get criticized for playing a weak non-conference schedule, but that's not always their fault. Teams aren't wanting to schedule Gonzaga because it is usually going to be a loss, but the Bulldogs have a couple of tough games on the schedule this week.
The week starts for Gonzaga with a matchup against the Central Michigan Chippewas. This should be a nice warmup for the Bulldogs before the real fun begins on Tuesday night.
The UCLA Bruins will be on the floor opposing Gonzaga on Tuesday in the Good Sam Empire Classic. This game has massive hype all around it! This is a matchup of the two best teams in the country and could be a potential National Championship preview.
The Bulldogs and UCLA Bruins are loaded with talent, which they showcased by already securing an impressive win this season. Gonzaga blew out Texas at home while UCLA was able to get by Villanova earlier in the year.
Gonzaga won't have much time to rest after the matchup with UCLA as they will then stay in Las Vegas to take on the Duke Blue Devils on Friday. Duke is also a top-10 team this season, and this will be a matchup of two of the best NBA prospects in the country.
The Bulldogs could essentially wrap up a number 1 seed in the NCAA Tournament by going 2-0 this week, but both games will provide a great early season test.
Jump to
Timme Leading the Way
The Bulldogs lost a ton of talent from the Final Four team a season ago, but they still have an All-American candidate leading the way. Drew Timme is one of the best players in the country. He had a monster start for the Bulldogs.
Timme is averaging nearly 21 points per game this season, but he is going to be facing some players that are more his size in this game. Gonzaga can always count on Timme to deliver, but they are going to need the young players to perform as well.
Gonzaga Bulldogs Still Title Favorites
The Gonzaga Bulldogs are the clear betting favorites to win the National Championship, and they have been since the 2020-21 season ended. Gonzaga currently has odds set at +600 to win the title, but those odds are going to be changing after these games take place.
The two opponents for Gonzaga this week are also on the shortlist of betting favorites, but there is a crowded group of contenders. Title betting odds are at +1100 for Duke and at +1200 for UCLA Bruins.
Keep a close eye on the odds this week, as they will certainly be shifting after these games.