Golovkin should get an early night on his return to the ring, says Hatton
Commercial Content | 21+ | T&Cs Apply
Gennady Golovkin's status as a great champion will be judged by the way he comes back from the first defeat of his professional career, according to former double world champion Ricky Hatton.
Golovkin, the former world middleweight champion, faces the unbeaten Steve Rolls in New York on Saturday, his first fight since he lost a controversial decision in his rematch against Saul "Canelo" Alvarez for his old titles in Las Vegas in September where Nevada online sports betting is on the rise.
"Any great champion is always judged on how they come back from that defeat," Hatton, the former world super-lightweight and welterweight champion, said exclusively to US Bookies.
"I don't think he has the toughest of tasks in front of him, so he will probably bounce back in tremendous style and set up a third fight with Canelo.
"This will be a test for Golovkin because he has gone all these years without being beaten and he has been destroying his opponents. He has been up against good, solid fighters and absolutely walking through them, but has now lost a fight when he might have thought he was never going to lose.
"It will have hurt his pride, but legacies are built on how you come back from defeats. When you are blasting everybody away, things are all very nice, but you find out about somebody when things aren't going your way and your back's against the wall."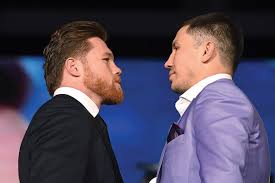 The 37-year-old Kazakh had won the first 37 fights of his career, before his first fight with Alvarez in September 2017, which was scored a draw, despite outrage, with widespread opinion making Golovkin the winner. The rematch, 12 months later, was close, but Alvarez got the judges' verdict.
"The second one was a close fight, I could see a case for either boxer," Hatton said. "Some said Golovkin, some said Canelo and whichever way they went it wasn't the most diabolical of decisions. The first one I had no doubt that Golovkin deserved to win.
"But while the second fight was close, we saw a new side to Canelo, he used a bit more speed, he looked a bit lighter and was pot-shotting, often beating Golovkin to the punch."
Golovkin has his eyes on a third fight with Alvarez, maybe in September, preferably away from Las Vegas, where he feels the judges have done him no favours. Golovkin even signed with DAZN, the screening service that broadcasts Alvarez's fights in order to make negotiations run smoothly. But for now he will have a different face in his corner after he decided to split with his long-time trainer, Abel Sanchez.
Hatton left his long-time trainer, Billy Graham, for his final few fights and insists it is a difficult decision for a boxer to make.
"We don't know the ins and outs of his decision to change trainers – sometimes there has been a fallout, sometimes they just fancy a change," Hatton said. "It always seems to be after a defeat that people change, though.
"I would have stayed with Billy Graham for my whole career and the only reason I changed was because he had problems with his hands and elbow and if we were going to continue, I felt I needed the best Billy Graham. It was no fault of his that I switched.
"It is a dangerous move. Golovkin has been with his trainer so long, there is no one who will know him better. When you are looking to bounce back from a defeat, it helps to have someone around who knows you as a character. It is the first defeat in a long career, so who would you want better to help you through that? I'd think it would be the person who has been there for a long time.
"When a new trainer comes in, it doesn't mean he is going to do things any different, it is just a fresh emphasis and that might raise his game – maybe that is what he is thinking."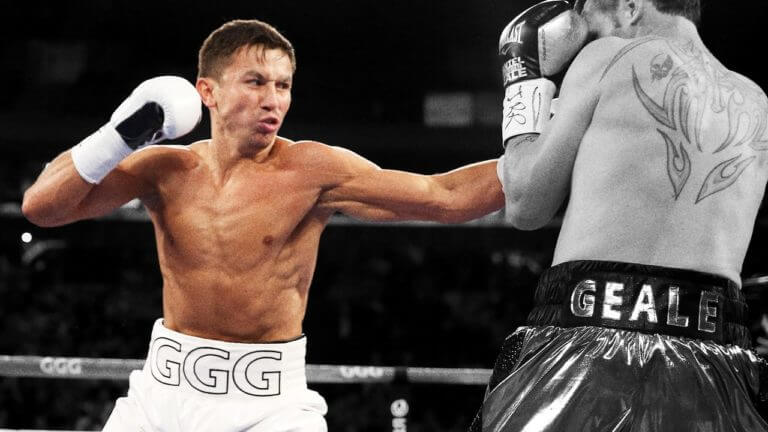 The 35-year-old Canadian has won all his fights, but not boxed anywhere near Golovkin's class. And while Hatton believes that the former champion will show Rolls respect, he does not think it will last very long.
"Rolls is unbeaten, but he has had the majority of fights in Canada and he will never have faced anyone like Golovkin before," Hayton said. "Golovkin will not be looking at Rolls's record and thinking he will be in for an easy night, he knows he has to get up for this.
"He must think this guy has 19 fights, 10 knockouts, no defeats, he might be a superstar. That is the way you have to look at it. I wouldn't I think he is a superstar. There is a reason why he has chosen this fight.
"Golovkin went on that long knockout run, but three of his last four have gone the distance. He will be thinking if he can flatten this guy, the confidence will be up again and he can move on from that to maybe face Canelo again. It will increase confidence in the new trainer too.
"I can see Golovkin getting the job done in rounds two or three. I certainly can't see it going past four, even if he is a little bit nervous coming back after his first defeat."