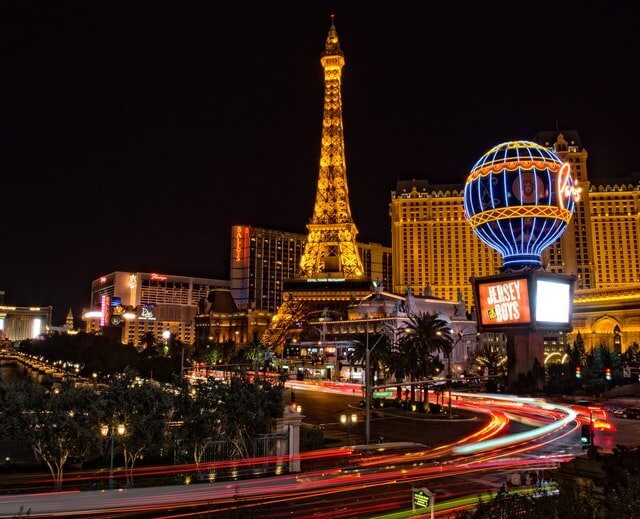 Billionaire businessman Sheldon Adelson is the chairman and CEO of Las Vegas Sands. As one of the biggest gaming companies based in Las Vegas, its leader is constantly evaluating opportunities for expansion in new casino gambling markets.
One of Las Vegas Sands biggest business holdings is in the Asian casino industry, most notably Macau. Nevada gaming industry sources have stated that Adelson is actively shopping his two Las Vegas Strip properties, the Venetian and Palazzo.
It is believed that the company is trying to raise capital for further acquisitions outside the Las Vegas market. Along with the further expansion in Asia, New York comes to mind. There is anticipation that legalized casinos outside of the current Native American Tribal casinos could be made legal. The current New York casinos are tribal gaming venues located Upstate.
Another expansion target is the state of Texas for casinos. Currently, casino gambling in the Lone Star State is illegal. There have been various attempts at moving pro-gambling legislation forward but a strong anti-gambling sentiment remains among the Republican-controlled government.
Private card rooms requiring a membership or seat fee have popped up in recent years for poker players. They operate in a grey area of the law. Some have been shut down with their owners facing charges of money laundering and engaging in organized crime.
Harris County District Attorney Kim Ogg has gone on record as stating, "poker rooms are illegal in Texas."
Taking a different approach to the current political situation, Adelson has reportedly contracted the services of eight pro-casino lobbyists in Austin. The sole goal is to sway lawmakers towards legal casino gambling as part of the 2021 state legislation package.
Learn about online casino in more states
It was also reported that Adelson recently contributed $4.5 million to Republican candidates in Texas to aid their election campaigns.
His chances for success are questionable given the strong anti-gambling attitude among lawmakers. State House Rep. Joe Deshotel has been an active proponent of a constitutional amendment that would clear the way for Texas casinos. From Port Arthur, the Democrat represents the Gulf Coast areas in the state.
His past attempts at moving legislation forward have all failed. Lost tax revenue to every border state with legal casinos could finally change that stance. Many of these gaming venues are located close to the Texas border to elevate the situation.
Other Republican strongholds that have retail spots in Arkansas casinos and Tennessee casinos have yielded to the pressures to legalize the industry in recent years. Tennessee sportsbooks just went live on Nov. 1, 2020, for example.
Ironically enough, Adelson remains staunchly opposed to legal online gambling in any form. More and more states such as New Jersey casinos and Pennsylvania casinos have been able to fill any voids in their land-based casino tax revenue with online revenue.
The 87-year old business mogul is only interested in land-based casino expansion into the Texas market. Back in 2014, he was a large contributor in the start-up of the Coalition to Stop Internet Gambling. This is a lobbying group that fights the expansion of online gambling in states all across the US. Most of their efforts focus on maintaining the bans that still exist.