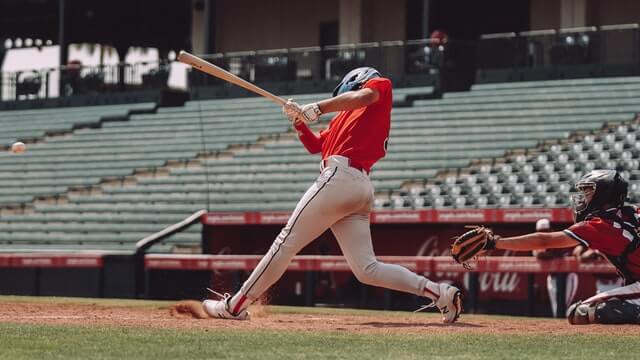 The April sports betting numbers for the state of Nevada are in, and they have followed a trend seen in other states throughout the country.
The sports betting handle and sports betting revenue have all dropped pretty significantly from a big month of March. Find out below why sports betting dropped and how long the drought could last.
The total sports betting handle of the month was $582.5 million, and the total sports betting revenue fell by more than 31 percent. The analysts were expecting a drop in the sports betting numbers in April, though, as this is a month that doesn't have as many wagering options.
Total sports betting handle fell more than 32 percent from March, but the total was actually a jump of over 28% year-over-year. Nevada had been well over the $700 million threshold for monthly sports betting handle since last August, but this month has ended the streak.
Nevada sportsbooks did actually have a higher hold rate in April, and that was really the one area that showed improvement. This hold rate was still less than five percent, and that percentage is at less than 4.3% for the year.
Sports bettors have been cashing in more often than not in Nevada, and it has affected the amount of money that has poured in.
Jump to
Football Bettors Cashing In
One of the most interesting parts of the most recent report from the state of Nevada is how much money was lost due to football. Sports bettors in the state of Nevada cashed in $4.1 million in bets, and sportsbooks posted a negative hold rate on that sport.
The 2022 NFL Draft and the USFL contributed to a loss of revenue, but it was also impacted by bettors cashing in on bets that were previously placed. Bettors continue to wait until they are back in the state of Nevada to visit the retail sportsbooks to receive their winnings.
Football betting will really start to pick back up again in September, and that is when the sports betting handle could start to challenge the $1 billion mark consistently.
No Love For the NBA
The 2022 NCAA Men's Basketball Tournament helped push the March handle over $700 million as this is one of the biggest events of the year. Even though the NBA is a better overall version of basketball, that league was unable to bring in as many wagers.
The total sports betting handle on basketball in April was just $247 million, and the hold rate was less than six percent. There was more than $708 million wagered on basketball in March, and sportsbooks had a hold of 6.75%.
Major League Baseball helped keep sportsbooks afloat in April as the handle on that sport was $187.7 million. The NBA will be a popular betting option through the first part of June, but then it will be baseball that leads the way.