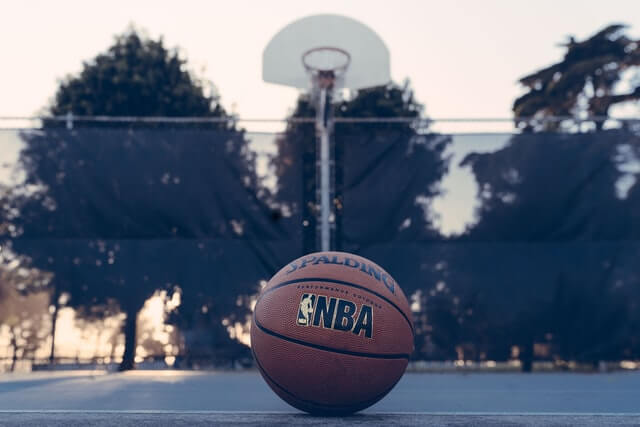 Now that the NBA Trade Deadline is over, it's time to take another look at the odds to win the NBA Championship. These odds will continue to change over time, but it's getting easier to pick out the best teams.
The NBA Trade Deadline has come and gone, and it was once again a week that was filled with massive moves. Even the best teams in the NBA were making some deals, and those moves are going to change how the season plays out.
The NBA's future betting odds have been changing throughout the season, and they have moved again since the Trade Deadline has passed. Here is a closer look at the current betting odds in the NBA as we head into the All-Star Break.
Jump to
Eastern Conference Tightening Up
The Eastern Conference has been extremely competitive all season long, and the betting odds have tightened up as well. The Trade Deadline saw a pair of betting favorites make a massive trade, and that will have an impact on the race.
It is the Milwaukee Bucks that are the current betting favorites to win the Eastern Conference, and that team was quiet at the deadline. Milwaukee is the defending champion, and they have odds set at +250.
The Brooklyn Nets (+280) and the Philadelphia 76ers (+290) are also in the mix, and those teams swapped superstars at the deadline. The Miami Heat are in the mix as well at +550, and getting out of the East is going to be a challenge.
Clear Favorites in West
The Los Angeles Lakers were one of the betting favorites to win the Western Conference before the season began, but they might not even make it to the postseason. Los Angeles has been dealing with a number of injuries this season, and they are now buried in the future betting odds.
The Golden State Warriors and the Phoenix Suns are now the clear betting favorites to win the Western Conference as each team has odds set at +195. Those teams should be the top two seeds in the West, and home-court advantage could play a role.
The Utah Jazz also have a shot in the Western Conference as they have odds set at +500. The Lakers actually check in next at +1400, but that shows the clear gap in that conference.
Can Nets Win Title?
The Brooklyn Nets entered the season as the betting favorites to win the NBA Championship, but that is no longer the case. Brooklyn has lost ten games in a row, and they are currently low in the Eastern Conference standings.
Brooklyn still has odds set at +600 to win the NBA Championship, but they are now trailing a number of teams. The Warriors and Suns are now the betting favorites at +460, followed by the Milwaukee Bucks at +530.
All four of those teams are full of talent, and it should make for a great battle for the rest of the season.