Arizona sports betting is live! With more operators launching in the state there's no better time to take advantage of the welcome offers.

There were some recent bills to legalize Arizona sports betting, and those pieces of legislation were supported by professional sports teams. Professional sports franchises and online betting operators were critical in the legalization process of sports wagering in this state. Without these groups, sports betting would have been nonexistent at this point in time.
State legislators set a goal to launch online sports betting in early September of 2021. That goal was met with some hard work and dedication by more than a few proponents of this legislation. Now that AZ is live with online sports wagering, the state could become a significant part of the US sport betting market.
Jump to
Arizona Sportsbooks
There are currently 24 casinos in the state of Arizona, and most of these locations will offer retail sportsbooks. The state's sports betting law allows for mobile and retail sports wagering. The bill will provide up to 20 online books to be available to bettors in Arizona.
The 20 online sportsbooks will be split between the tribal nations that run casinos and the professional sports organizations. Each party will be able to open ten online platforms. The combination of retail and online sportsbooks will give AZ a prominent betting market.
As part of the rollout process, Arizona gaming regulators announced the first 18 applicants selected to receive a sports betting license a few weeks before the eventual launch. Eight of these licenses have been approved for in-state professional sports teams. There are 10 more licenses approved for in-state tribal nations with gaming operations.
The NHL's Arizona Coyotes were the only pro team without a set partnership in place with a sportsbook operator. That changed in early January of this year with the announcement of a partnership with SaharaBets.
Of the 10 tribes selected, many have already formed an agreement with a sports betting operator.
In another recent development in the state, Hard Rock Sportsbook has partnered with the Navajo Nation to launch a mobile sportsbook app. With a launch date set for this April, this will be the 12th mobile operator to offer a betting app in Arizona. Hard Rock currently operates in New Jersey and Iowa. The mobile app for Arizona will be an expanded version of the one that was briefly available in Florida.
The Navajo Nation is the largest federally recognized Native American nation in the US. Navajo Nation Gaming Enterprise (NNGE) operates five gaming venues across Arizona and New Mexico.
The recent approval gave each sport betting partnership the right to begin the registration process for player accounts. However, in response to these actions, there were a few lawsuits filed by entities excluded from the application process. This development did not end up being a strong deterrent to Arizona's successful launch on Sept. 9.
Arizona Diamondbacks
Major League Baseball put a team in Arizona in 1998. As an expansion team competing in the National League West, the Diamondbacks managed a paltry 65 wins in their inaugural season. They quickly turned things around as they won NL West the following season with a stunning 100 wins. In 2001 the D-Backs became the fastest expansion franchise in MLB to win the World Series. Unfortunately, the next two decades would not be so kind to them. In the 20 years following that momentous occasion, Arizona has just four post-season appearances and three division titles.
The 2021 season was an unmitigated disaster for the D-Back and their fans as Arizona finished dead-last in the division for the second straight year. Despite not having a lot of on-field talent to work with, manager Torey Lovullo looks like a prime candidate to take the fall when the season ends.
Diamondbacks fans can solace in knowing that things can't get much worse. However, die-hards that continue to support their team shouldn't expect the type of turnaround the team experienced in 1999. The NL West is a very tough division, and it's not like management's been nailing it lately. We might have to wait a few years before the Diamondbacks give fans something to cheer about again.
Phoenix Suns
The Phoenix Suns have been breaking the hearts of their supporters since they hit the hardwood in 1968. They've had some great campaigns, and a few deep playoff runs, but they have yet to claim an NBA title. Oh, they've made it to the finals three times, but their opponents clearly outclassed them on all three occasions.
The Suns were somewhat of a powerhouse in 2020-21, winning the Pacific Division with a record of 51-21. After posting losing records for six straight years, this was quite the reversal of fortune. In the playoffs, they beat the Lakers in six games, swept the Nuggets, and then sent the Clippers packing. Things were really looking up for Phoenix when they started the finals with two straight wins. Alas, they crumbled and dropped the next four in a row, leaving their fan base devastated.
While drastic roster changes are a driving force behind Phoenix's recent rise, one must also give credit to coach Monty Williams who has been at the helm for this resurgence. The short-term outlook for this team is positive. The Suns may have blown it again last year, but the upcoming 2021-22 season gives them a legitimate shot at redemption.
Arizona Cardinals
Here's a fun fact: The Arizona Cardinals are the oldest continuously operating pro football franchise in the US. They were originally located in Chicago back in 1898. The team adopted the Cardinals moniker in 1901 when the team's owner, Chris O'Brien so generously bought his players used red jerseys. Well, they were "Cardinal red" according to O'Brien. Hence, the team name.
The Cardinals entered the NFL in 1920. They remained in the Windy City until the team ran into financial troubles, which caused them to relocate to St. Louis in 1960. After wallowing in mediocrity for the better part of 27 years, the franchise was once again forced to move in 1988. This time, they landed in Phoenix. They adopted the Arizona Cardinals name in 1998.
Historically, the Cardinals have been misery incarnate. They have made the post-season just eight times in the Super Bowl era. While they made it an exciting game, they ultimately fell short in their only Super Bowl appearance back in 2009. At least they beat the 7-point spread.
Hopes are high entering the 2021-22 NFL season. Head coach Kliff Kingsbury has had time to settle into his role, third-year QB Kyler Murray looks like a stud, and management spent the offseason adding talent in a bid to keep pace in an ultra-competitive NFC West.
Arizona Coyotes
In 1996, the NHL's Jets left a frigid and mosquito-infested Winnipeg for the more golf-friendly confines of Phoenix. Despite making the post-season nine times, the Yotes have only made it as far as the Western Conference Finals once. In case you forgot, that happened in 2012, and they got slapped by the Kings. Since then, they have made the playoffs just once.
While the Yotes have been competing in the Western Conference's Pacific Division since the 98-99 season, they will now play in the Central Division as a result of Seattle's entry into the NHL. Arizona's new head coach, Andre Touringy, has his work cut out for him. Actually, the entire franchise has its work cut for it as the team is looking for a new arena to play in. While fans hope that the Coyotes stay in Arizona, moving out of the Grand Canyon State is a possibility.
Arizona made a few big moves over the off-season. However, none of them really improve the team. While fans are delusional if they think Arizona is a Stanley Cup contender, this is a team that should at least compete for a playoff spot this season. That would bring some much-needed excitement to Arizona's hockey community.
Phoenix Mercury
Believe it or not, the Phoenix Mercury have been around for nearly 25 years. Members of the Western Conference, Phoenix is one of the WNBA's original teams. They are a perennial playoff team that has won three WNBA championships and four conference titles. Their last championship title happened in 2014. That was current head coach Sandy Brondello's first year at the wheel. While the Mercury have not been able to replicate that success, Brondello has taken Phoenix on a few deep playoff runs. However, the Mercury has been mired in mediocrity for the past two seasons.
Like several other Arizona-based professional sports teams, the Phoenix Mercury play in a tough conference. This season, the Aces, Lynx, and Storm are all posting winning percentages above .650. One of the most troubling things about Phoenix has been their record at Footprint Center where they went just 7-9. On the flip side, they currently lead the league with a 12-4 road record
They are relying on the likes of Brittney Griner and Skylar Diggins-Smith to get them over the hump. A healthy but aging Diana Taurasi is also still a force. With just a handful of games remaining in the regular season, Phoenix is once again playoff-bound.
University of Arizona College Sports
The University of Arizona is home to several excellent sports programs. Perhaps the favorite college team in the state is the University of Arizona Wildcats. It's not a rich tradition of winning that grabs the attention of football fans—quite the opposite. The Wildcats have only compiled 8 winning seasons since 2000. They had little success with Kevin Sumlin running things, and this season hasn't started very well under new head coach Jedd Fisch.
The University of Arizona Wildcats baseball team is a different story. Founded in 1904, this PAC-12 squad has won four NCAA Tournament championships, with the latest coming in 2012. They put together a magnificent regular season in 2020-21, compiling a record of 45-18. Ex-MLB second baseman Chip Hale will take the reins heading into the new season after spending the past 14 years coaching in the majors. You may recall he managed the Diamondbacks in 2015 and 2016.
While softball doesn't draw the type of hype that some other sports do, but the Arizona Wildcats' softball program deserves a lot of credit for making the sport as popular as it is. Between 1991 and 2007, the women's team claimed a whopping 8 National Championships. Of course, the program has boasted some pretty big names like Jennie Finc,h who set various NCAA records, including 51 consecutive games.
The University of Arizona has produced some great golfers too. Annika Sorenstam, Lorena Ochoa, Erica Blasberg, and Jim Furyk all played for the University of Arizona. We should also mention that the Wildcats' women's basketball team was the talk of the town as they cruised to the National Championship game in 2021. They lost a 54-53 heartbreaker to a #1 ranked Stanford team.
As far as NCAA team national championships go, the University of Arizona has won 19. On the men's side, the baseball team won titles in 1976, 1980, 1986, and 2012. They claimed their one national basketball championship in 1997, a golf championship in 1992, and one in swimming in 2008. The aforementioned women's softball team leads the way with 8 championships, while the women's golf team has three, including one in 2018. The women's swimming team won their only national championship in 2008.
For those interested in taking in a game featuring the University of Arizona Wildcats, you might want to get familiar with the following venues.
McKale Center: Home of the men's and women's basketball teams, women's gymnastics, and women's volleyball.
Arizona Stadium: Arizona stadium was constructed in 1928 and is the home of the Wildcats football team. The stadium holds up to 56,000 spectators although close to 60,000 packed the stadium in 1996 to watch their Wildcats take on Arizona State.
Hi Corbett Field: This 9,500-seat facility is home to the Wildcats baseball team. It has also served as a training facility for the Colorado Rockies and Cleveland Indians.
Rita Hillenbrand Memorial Stadium: Hosts the University's softball games.
Lanelle Robson Tennis Center: Home of the men's and women's tennis programs.
The Tucson Convention Center: Ice hockey rink.
Arizona Sports Betting Rules
Sports betting is legal in Arizona and there are a few rules that have already been established. You must be 21 years of age to bet on sports in person at a retail casino or online through your mobile device.
To place an online wager, you will need to be inside Arizona's state borders. All online sportsbooks will use your mobile device's GPS software to assure that you are within the state.
You will be able to view and even register with Arizona online sportsbooks outside of the state. However, you will not be able to place a legal real money sports bet unless you are in the state.
Arizona has a professional sports team in every major league. There will be no betting restrictions on professional competitions.
The professional sports franchises will drive most of the sports betting volume, but there are popular college teams as well. You will be able to bet on college sports that take place inside Arizona, and throughout the rest of the nation.
The NFL's Arizona Cardinals lead the way as the most popular professional sports betting team in the state. The NBA's Phoenix Suns would be next on the list. The MLB franchise is the Arizona Diamondbacks and the NHL team is the Arizona Coyotes.
The only exception with college sports betting in AZ is that you are not allowed to wager on prop bets. These will not be listed on any legal sportsbooks in the state.
Arizona Sports Betting Regulations
There was a pair of sports betting bills introduced in 2021 that both passed in their respective chambers. Each bill had plenty of support and it showed an overwhelming number of positive votes.
HB 2272 and SB 1797 were the two sports betting bills that were passed in the AZ House and Senate. These bills were accompanied by an updated tribal gaming compact. At one point, legal sports betting seemed hopeless because of the disagreements between the tribal nations and the legislature.
However, the bills along with an amended compact were finally established. This gave Governor Ducey the ability to make sports betting a reality. AZ sports betting could turn into a major market in the legal US industry. It will cover retail sports betting at professional sports venues and sporting events. Online wagering will be available through multiple mobile sportsbook apps.
All 24 casinos in the state and the professional sports franchises will be able to open a retail sportsbook. These properties will most likely be used by the tribes as a way to bring visitors to their casinos. Retail books typically take a back seat to online wagering because of convenience but states that offer both options generate the most revenue.
At one point, there were predictions that sports wagering was only going to be available in a retail format. It did not appear that the tribal nations were going to budge in terms of online wagering.
The professional sports franchises in AZ, the Cardinals, Coyotes, Suns, and Diamondbacks, all lobbied for the two bills to pass. These organizations were joined by sports betting platforms like DraftKings, FanDuel, and BetMGM to rally support for online betting.
The legislation that Governor Ducey signed into law allowed as many as 20 sports betting platforms in the state. The professional sports teams and tribal nations will each be able to sponsor ten sportsbooks.
Horse tracks and off-track betting facilities will be given the ability to open retail books, but they will not be awarded any online betting licenses.
FanDuel and the Phoenix Suns have formed a partnership. A retail sportsbook will be constructed at Phoenix Suns Arena and FanDuel will be given one of the online licenses. Many of the existing partnerships were put into place as part of the preparation for the launch of legal sports wagering on Sept. 9.
This date just happened to coincide with the start of the new NFL regular season.
Legislators wanted to establish sports betting by football season to take advantage of the lucrative nature of the sport.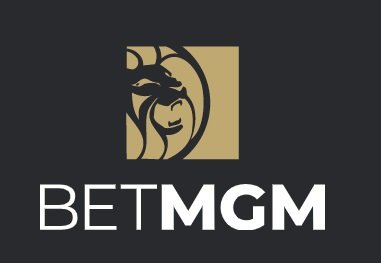 Arizona Sports Betting Summary
Sports betting is legal and now officially live in Arizona. The exact launch date of Sept 9 became rather firm in recent weeks. Everything then fell into place to take things live.
HB 2272, SB 1797, and an updated tribal compact were all signed by Governor Ducey in April of 2021, legalizing the form of gambling. Native American tribes supported sports betting after compromises were formed with the state in the updated gaming compact.
Arizona sports betting will feature mobile and retail betting. All casinos and professional sports teams will have the ability to open retail betting facilities. There will also be up to 20 mobile wagering providers in AZ.
This all-encompassing system gives Arizona the potential to become one of the largest wagering markets in America after legal sports betting becomes part of the gaming economy.