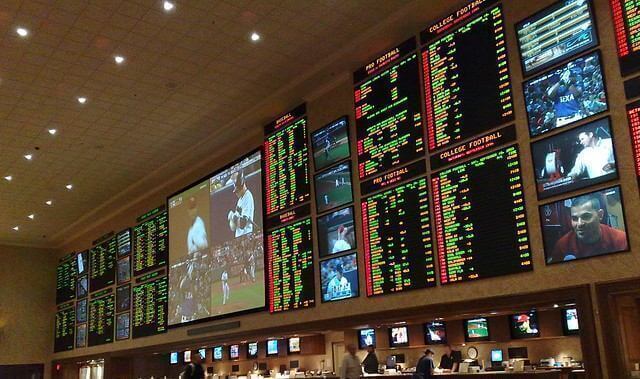 The state of Arizona just announced the sports betting numbers from the month of March. A slump is expected to hit at some point, but this industry was alive and well in March.
It always seems to take the Arizona Department of Gaming longer than other states to post sports betting numbers, but all of the numbers continue to be impressive. March was the latest report to be available to the public, and the total sports betting handle for the month was $691 million.
With a total sports betting handle of $691 in March, Arizona is trending to become one of the top-five biggest sports betting markets in the United States. This total represented a 40% jump from the February total, but March Madness always brings in more wagers than some other states.
Sportsbooks in Arizona did make a profit in the month of March, but it wasn't as high as it could have been. The hold rate came in at 5.6% for a total sports betting revenue of $38.9 million.
The taxable revenue for the state was right around $18 million as Arizona lets sportsbooks remove promotional offerings from the report. This rule has hurt the state since this industry launched, and Arizona was only able to collect $1.9 million.
Over 99% of the total wagers in the month of March were placed at online sports betting sites.
Jump to
DraftKings Leading the Way
FanDuel Sportsbook is the market leader in the United States when it comes to online sports betting, but it's not the leader in Arizona. That title actually belongs to DraftKings Sportsbook, and it's actually a pretty sizable lead, at least in terms of sports betting handle.
DraftKings saw more than $230 million in wagers during the month of March, and FanDuel was next on the list with a total handle of $187.4 million. It was FanDuel that led the way in total revenue, though, as that sportsbook had a total of $13.4 million, and DraftKings was just over $7 million.
There were 11 online sportsbooks in Arizona that had a total handle of at least $1 million, and that number has grown since that time. Up to 20 online sports betting options could ultimately be available in the state.
Professional Teams in the Mix
When lawmakers in the state of Arizona were putting together a sports betting bill, they did so with the professional teams in the state in mind. These professional teams were able to partner with sports betting companies in an effort to launch retail sports betting.
The Phoenix Suns have partnered with FanDuel Sportsbook, and a retail sportsbook is available on-site at the Footprint Centers. Caesars Sportsbooks is now open at Chase Field, which is home to the Arizona Diamondbacks.
BetMGM and DraftKings are also going to be taking advantage of the professional sports landscape in the state. BetMGM will offer retail sports betting at State Farm Stadium, and TPC Scottsdale will have a DraftKings Sportsbook available.