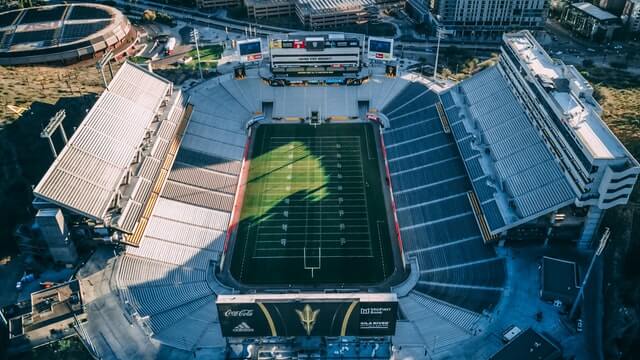 The Arizona sports betting numbers are in, and the state set a new revenue record in May.
The Arizona Department of Gaming has finally released the May sports betting totals, and it was another extremely positive report for the state. Sports betting handle has continued to slip as the summer drags on, but sportsbooks in Arizona had a profitable month.
The total sports betting handle was just $461.5 million in May, and that was a drop of around 10% from the May totals. This was expected due to a slower sports calendar, and handle should continue to decline until football rolls around.
Since sports betting officially launched in Arizona in September 2021, there has been over $4.46 bill in total wagers. Both retail and online sports betting is available in the state, but the online sportsbooks and mobile apps continue to bring in the most wagers.
Jump to
Record Revenue Totals For Arizona
While the total sports betting handle numbers were down for the state of Arizona, that wasn't the case with the revenue. The total gross sports betting revenue in May was $55 million, and that shattered the previous record in the state.
The biggest reason for the huge jump in sports betting revenue is that the sportsbooks in the state had a hold rate of nearly 12%. It was the three biggest operators in Arizona, BetMGM, DraftKings, and FanDuel, that posted the most impressive numbers for the state.
FanDuel continues to lead the way in the state of Arizona, with DraftKings and BetMGM coming in second and third each month. Retail sports betting is available at Chase Field, and State Farm Stadium will also have a retail sportsbook this Fall.
Lawmakers Determine How Funds Are Used
Most states that have legal sports betting have a specific fund in which all of the sports betting tax revenue are. That is not the case in Arizona, as all of the revenue just flows into the state's general fund.
The Department of Education has been the biggest recipient of sports betting tax revenue up to this point, and that trend will likely continue. If sportsbooks in Arizona continue to post a hold rate of more than 10%, the general fund will continue to grow and be able to support additional agencies.
Arizona Finishes Sixth in May
Now that Arizona has finally announced its sports betting report for the month of May, all of the states have now got the reports in. Arizona has finished in sixth place in the month of May, and there is a chance that it could crack the top-five at some point.
Pennsylvania finished in fifth place in May with a total sports betting handle of $493.4 million, but then there is a big gap in the rest of the states. Nevada came in fourth place at $561.3 million, and Illinois, New Jersey, and New York all were over the $764 million mark.