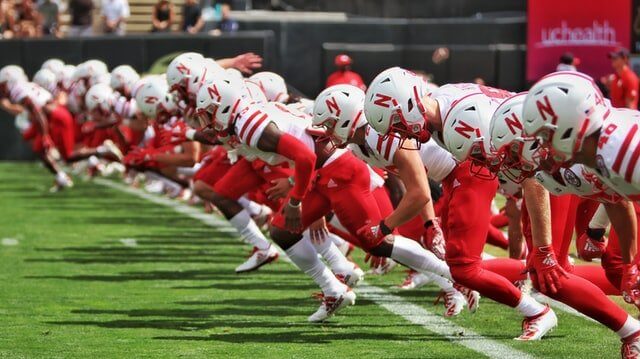 Arizona has already become a massive player in the legal US sports betting scene since launching in September. With more options now available, the numbers should improve.
Arizona launched both in-person and online sports betting on September 1, 2021, and the results have been tremendous. This state is challenging to become a top-five sports betting market in the United States. It's a market that has continued to grow over time.
Online betting in Arizona continues to be the method that draws the most action , but there are now more retail sportsbooks opening as well. Arizona likely won't see a huge jump in numbers until football starts this Fall, but more options will cause an increase in both handle and revenue.
Jump to
Caesars Takes Over Chase Field
When Arizona legislators worked to legalize sports betting, they did so by including professional sports teams and venues in the state. Sports betting companies were able to partner with these professional teams and stadiums to launch an online sportsbook but also to offer retail sports betting.
Caesars Sportsbook formed a partnership with the Arizona Diamondbacks, which also gives them access to Chase Field. It has taken some time for that retail sportsbook to open, but it is now accepting wagers.
The retail sportsbook is just across the street from the main entrance to Chase Field. It is a massive facility. There are two stories to the new retail sportsbook, and it spans more than 22,000 square feet of betting access.
The capacity of the new Caesars Sportsbook is 425 customers. There are both betting windows and self-service kiosks available at this location. Chase Field has already been accepting wagers since September 1, but this new retail sportsbook will become a premier retail destination in the state.
One limitation of the previous sportsbook at Chase Field is that it was only open when the Diamondbacks were playing at home. This new Caesars Sportsbook will be open year-round, and there is a plan to have expanded hours during the upcoming college and NFL football seasons.
OpenBet Now Operating in Arizona
OpenBet is not a big name on the sports betting scene in the United States. But, it could soon draw some attention in Arizona. Casino Arizona just recently announced a partnership with OpenBet, and it's going to see the launch of two new retail sportsbooks in the state.
There will be new retail sportsbooks at the Casino Arizona and another one at Talking Stick Resort; both are located in the city of Scottsdale. This new partnership will also give bettors in Arizona a chance to try out a new retail sports betting platform that is offered by OpenBet.
OpenBet offers what it calls "Self Service Betting Terminals," and those will be available at both of the new locations. The Casino Arizona sportsbook is already open and ready for business. The official launch date for the Talking Stick Resort will be announced at a later date.