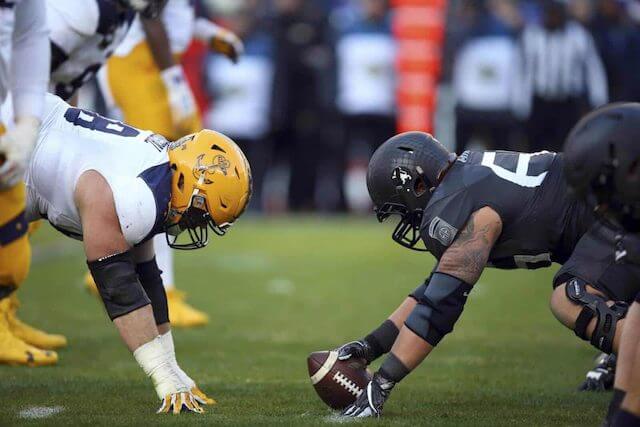 Nevada was the first state to offer legal sports betting within its borders more than 90 years ago. New Jersey is on its way to becoming the biggest sports betting state in the US. These two states combined bring in more than $1.5 billion in sports bets a month.
By the end of 2021, more than half the states in the US will be up and running with legal sports betting in some form. The common venues are retail books, online betting sites, mobile betting apps or a combination of all three.
Among the states offering legal sports betting right now, Indiana stands out as a very strong market. November's handle set a new state record at $251.4 million according to the Indiana Gaming Commission.
This was the first time that the monthly sports betting handle eclipsed the quarter-billion plateau. November brought in around $20.5 million more in sports wagers than October's total handle. This was the third month in a row that a new state record was set.
Indiana offers legal sports betting through retail books in the state's casinos, racinos, and off-track betting parlors. It also offers sports betting online through sportsbook betting apps. By covering all the bases, the sports betting market has a chance to maximize its potential.
As far as November's total, 85 percent of the bets were placed through a mobile sports app. This trend should continue to expand in the coming months. New Jersey has already surpassed the 90 percent threshold for mobile betting.
Going back to July, the Indiana sports betting handle has expanded each and every month. The hold for sportsbooks in October reached 9.1 percent. It came in at 10.1 percent in November.
The hold percentage is the difference between the money paid out on winning bets and the money plus commission (juice) collected on losing wagers. The overall hold has been increasing as well.
An Indiana Gaming Commission chart tracking both handle and hold shows a 5.8 percent hold in August. It reached 6.9 percent in September.
To date, Indiana is the fourth-largest sports betting market in the country with products like BetIndiana. Pennsylvania is third behind Nevada and New Jersey.
Increased competition is expected from neighboring Illinois and Michigan. Illinois is already up and running with legal sports betting and Michigan due to launch in a matter of weeks. Even with losses from the Chicago market, Indiana's pace of growth has yet to slow.
DraftKings is Indiana's market leader in total handle. Company reports stated that November's total was $95.2 million. FanDuel is another big player in the state. This book's reported handle in November was $64.2 million.
Industry analysts have noted that Indiana's sports betting industry has a high level of both awareness and acceptance throughout the state.
Both new players and increased betting from established customers should continue to fuel Indiana's expansion over an extended period of time. Increased mobile betting apps will also be a factor.
Expansion through the retail sector should have an impact. Hard Rock Northern Indiana is expected to open a retail book. Hard Rock is also planning a casino with sports betting in Terre Haute.