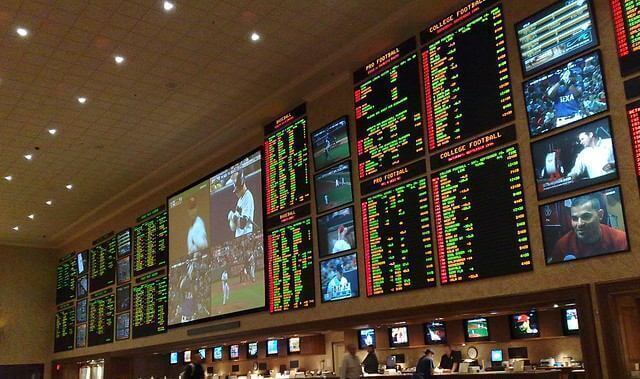 The United States sports betting industry just continues to grow at a historic pace, and now more than half of the states have legal betting options. 2022 could be another big year for the industry, and three different states are currently exploring making this industry legal.
Hawaii, Missouri, and Oklahoma have all seen bills introduced already this year, and there are other states that are further along in the process. There is still plenty of work to do before these states are able to pass a new law, but getting bills on the table is a big first step.
Jump to
Oklahoma Situation is Complex
Oklahoma will look to pass sports betting law in 2022, and this isn't the first attempt in the state. It looked as if sports betting was coming all the way back in 2020 as the Comanche Nation and Otoe Missouria tribes both signed a new gaming compact that allowed for this industry.
The Oklahoma Supreme Court ultimately blocked these new compacts, and sports betting was never available. House Bill 3008 was filed this month, and it would allow for retail betting to be included in any future gaming compacts.
Getting the lawmakers to participate in this process could be a big key, as the compacts were simply signed by Governor Kevin Stitt and the Native American tribes. Arkansas and New Mexico, two bordering states, have sports betting, and that could bring some more support for this measure.
Sports Betting in Hawaii?
There are no gambling options at all in the state of Hawaii, but it appears as if betting could be the first that is legalized. A number of lawmakers in Missouri have announced that they will be introducing gambling bills, and online sports betting would be included.
House Bill 736 was actually introduced back in 2021, and that piece of legislation has carried over into the new bill. Under this piece of legislation, select businesses in the state would be eligible to receive a license to set up an online sportsbook.
Even though there is plenty of optimism for Hawaii online sports betting, it still seems like Hawaii is a long shot at passing any bills soon.
Missouri Giving it Another Shot
The topic of sports betting has been brought up in Missouri every year since 2018, but lawmakers in the state just have not been able to make much progress. Jim Murphy has filed House Bill 2144, and that will now be the eighth bill set to be discussed regarding sports betting.
Missouri is a state that is neighboring legal betting markets, but there has not been much support for this industry in the past. With so many bills on the table, finding one to focus on is going to be a challenge for lawmakers in the state.