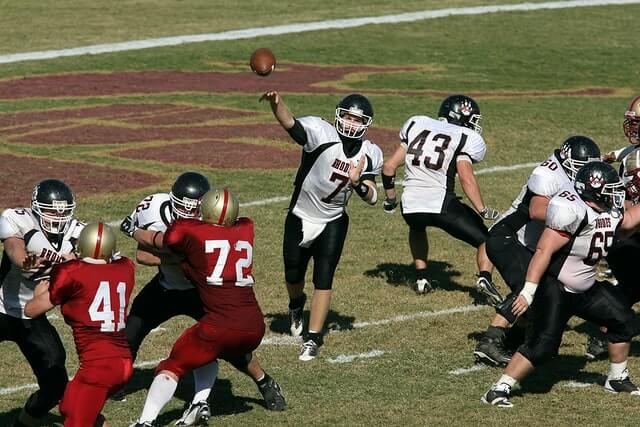 Entering 2022, there are more than 30 states offering legal sports betting in some form. The prospect for this number to grow much higher appears to be rather bright.
Governor of the Buckeye State recently signed legislation that paves the way for legal sports betting in Ohio. Early legislative action for 2022 is underway in Minnesota, Kentucky, Arkansas, and Alabama.
Jump to
Minnesota is Surrounded
More than a few previous attempts to pass the proper legislation in Minnesota ran out of steam. However, a fresh attempt in 2022 could capitalize on rising support for legal betting on sports. State lawmakers are feeling the heat from concerned parties due to existing market conditions.
When Wisconsin sportsbooks went live this past November, this was the fourth neighboring state to Minnesota offering legal sports betting in some form. Granted, Wisconsin only has one tribal casino with a retail sportsbook. However, more are on the way.
The other three states on that list are Iowa sportsbooks, North Dakota sportsbooks, and South Dakota sportsbooks. The issue at hand for Minnesota sportsbooks is lost tax revenue given its current stance.
One of the biggest proponents for legalization is State Representative Zack Stephenson. He is also the chair of the House Commerce Finance and Policy Committee. New bills have been drafted in the House and State in time for the 2022 legislative session.
Kentucky Banks on Horse Racing Support
As the home of Thoroughbred horse racing (and betting), it is hard to understand how sports betting is not legal as well.
Some influential members of Kentucky's horse racing industry have pushed back in the past. However, a collaboration between in-state horse tracks and sportsbook operators is starting to make good business sense.
With Ohio to the north signing legislation, 2022 could be the year legal sports betting introduces Kentucky sportsbooks as well. The strongest proponent in this state is Senator Adam Koenig. He believes it is only a matter of time to get a bill passed.
Arkansas Looks to Add Mobile Sports Betting
This state already offers legal sports betting through retail sportsbooks at limited casino properties. However, expansion plans launch of Arkansas online sportsbooks through casino and mobile operator partnerships is in the works.
Everything hinges on the ability of the Arkansas Racing Commission to broker a deal on profit sharing between the existing in-state casinos and sportsbook operators such as FanDuel and DraftKings.
Ultimately, the Arkansas Legislative Council will need to rule on the issue. This vote could take place sometime during the month of January.
Alabama Sways a Bit With Winds of Change
Situated in the heart of the Deep South, strong opposition to any form of gambling has always had a stronghold in this state. Alabama's only legal form of gambling is a few Class II tribal casinos offering bingo-style gaming.
State Senator Greg Albritton may be fighting an uphill battle. However, he is backing a casino and lottery bill that would loosen up the grip just a bit. If successful, this new legislation would create a state lottery. It would also expand the current gaming options at tribal casinos.
Sports betting in Alabama might have to wait its turn in 2022, but it is firmly in the mix for further expansion.