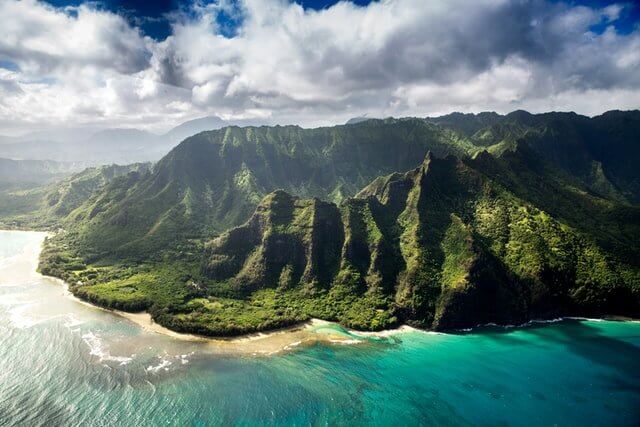 Land-based casinos are located all across the United States. Legal sports betting is close to being there in more than half the 50 states. Real money gambling is expanding in any number of ways as a means to close existing deficits in local governmental budgets.
There are still eight states in the US that do not have any land-based commercial or tribal venues including Hawaii casinos (or lack thereof). According to various industry sources, the Department for Hawaiian Housing (DHHL) is trying to change that status.
This organization is looking to provide adequate housing for more than 28,000 native Hawaiians. However, it needs to raise $6 billion to accomplish that goal. As is the case with many government agencies, tax revenue from legal gambling is a popular way to raise much-needed funds.
The DHHL has put forth a proposal to bring casino gambling to the island of Oahu. More specifically the city of Kapolei. This is already a tourist destination as the second biggest city after Honolulu as the state's capital. Oahu is commonly referred to as Hawaii's 'Big Island'.
This effort is viewed as an uphill battle at the best. Hawaii has a long history of taking a hardline stance against casinos. Along with the absence of Utah casinos and Utah sportsbooks, this is the only other state in the US that does not permit any form of legalized gambling. Neither state even has a lottery.
The DHHL issued the following statement on its current proposal:
"The department is proposing a bold measure that has proven successful for indigenous groups in generating critically needed revenue to improve the lives of their people."
The agency knows that trying times and economic downturns call for new and innovative solutions. It views casino gambling in a prime location as a win-win for everyone involved.
Currently, Las Vegas is viewed by state gamblers as Hawaii's 'ninth island'. It draws quite a bit of tourism from this state on an annual basis. Certain Las Vegas casino operators have gone out of their way to attract players from Hawaii.
Topping that list is Boyd Gaming. The company's California Hotel and Casino in the downtown section of Las Vegas has become well known for catering to Hawaiian players.
Read more online casinos information
The next step in the process for a casino in Kapolei involves the Hawaiian Homes Commission. If the commission gives its approval, Gov. David Ige would have to sign off on the proposal. Both houses of the state government would then weigh in on the matter.
The state House and Senate are currently controlled by the Democratic Party, which could be a plus. However, overall opposition to legal gambling in any form remains strong, let alone a land-based casino.
The DHHL's proposal did not designate its preference for casino ownership. It could go the commercial route with one of the bigger gambling companies based in Las Vegas. It could also go the tribal route to gain support from the state's indigenous population.
Given Hawaii's anti-gambling track record, industry insiders have given this project long odds for approval. However, in these changing times, new approaches to solving age-old problems are gaining support.