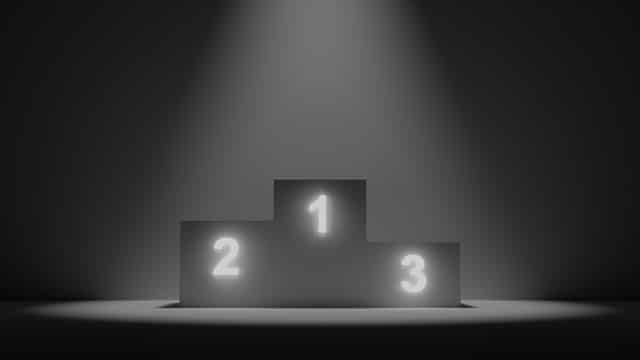 The newswire in the sports betting industry was ablaze with the breaking story of DraftKings potential buyout of UK gaming giant Entain for an estimated $22.7 billion.
The legal US sports betting industry continues to move onto the global stage. Earlier this year, Caesars Entertainment closed on its $3.7 billion deal to buy another major UK player, William Hill.
Caesars is moving forward with its plans to rebrand that company's US operations as Caesars Sportsbook. The Reno-based gaming and entertainment giant decided to sell off William Hill's European assets to 888 Holdings.
All the while, the biggest operators in the legal US sportsbook industry like DraftKings and Caesars are still chasing FanDuel as the market leader.
Industry analysts expect FanDuel revenue to reach $1.9 billion this year. This would reflect an almost 100% increase from the previous year's performance. Other industry data reported that the company accounted for 42% of the legal US market's betting volume in the month of June.
In a relatively short period of time, FanDuel has grown to become the biggest US sports betting operator. It comes from Irish roots after being acquired by Flutter Entertainment a few years back. With strong support from its parent company, FanDuel has built up some solid momentum moving forward.
More than 30 states should be live with some form of legal sports betting heading into 2022. Many of the other 20 states have plans in place to join this growing list. As the legal US market continues to expand at an accelerated pace, competition for market share has become fierce.
FanDuel has yet to give up any ground. With more than 30% market share overall, June's impressive 42% share could be a sign of things to come.
FanDuel's nearest competitor is DraftKings with a 23% share. BetMGM is a close third with the top three US books controlling close to 80% of the legal sports betting industry in the country.
Both FanDuel and DraftKings originated as daily fantasy sports (DFS) sites. Sports betting became legal in the US on a state-by-state basis in May of 2018. Prior to that date, these two rivals were neck and neck with one another in the DFS industry.
Once Flutter Entertainment brought FanDuel into the fold, the overall growth of the company has been nothing short of phenomenal. Interestingly enough, rumors persist that Flutter's future plans include spinning off FanDuel as a publicly traded company on a US exchange.
FanDuel was founded in 2009 and remains a true pioneer in the DFS industry. This laid the groundwork for early success in the legal US sports betting industry. The company's database contains 13 million names.
It has been estimated that 40% of FanDuel's sports betting customers came directly from its DFS customer base. FanDuel's first entry into the US sports betting market was through a partnership with New Jersey's Meadowlands Racetrack.
This was the first legal sportsbook in the US outside the state of Nevada. Since June of 2018, New Jersey has grown to become the biggest legal sports betting market in the US in terms of monthly betting volume.