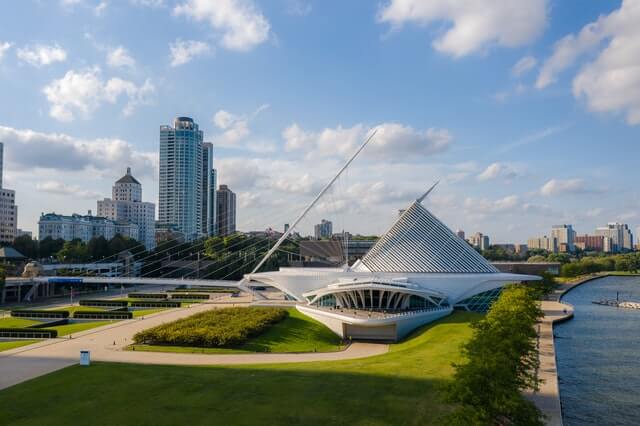 Wisconsin's fledgling sports betting industry kicked off December with a bang. The first legal sports bets in the state were placed on Nov. 30 at the Oneida Casino in Green Bay.
According to a local media source, the first legal bet was placed by Alma Webster. This tribal casino is located near Green Bay's Austin Straubel International Airport. An obvious New Orleans Saints fan, Alma placed that first bet on her team against the Dallas Cowboys.
She is part of a duo known as the Oneida Bingo Queens along with Sandra Brehmer. They are credited with starting up a very popular bingo game all the way back in the 1970s.
Ms. Webster was quoted as saying:
"It's awesome to see that we've come this far and to see this operation and to be able to employ as many of our own people as we possibly can, I think it's wonderful."
Jump to
Legal Sports Betting in Wisconsin
Regulations put in place to offer legal sports betting in the state are limited to retail sportsbooks in existing casinos. These retail books can take bets on both professional and collegiate sports. However, wagers on in-state college teams are not permitted.
The move towards legalized sports betting in Wisconsin started with an amendment to the existing Oneida tribal gaming compact. Earlier this year, Governor Tony Evers signed the amended compact with Oneida Chairman Tehassi Hill.
That signing ceremony took place at the Oneida Casino. It became valid with federal approval from the US Department of the Interior.
The immediate goal was to launch legal betting in time for the start of the new football season in early September. However, logistics in the start-up process cause unforeseen delays.
Going live on Nov. 30 still leaves enough time to take advantage of the upcoming college bowl season and the NFL's march to Super Bowl LVI on Feb. 13 of next year.
With this latest launch, there are now 30 states plus the District of Columbia with legal sports betting in some form. Nebraska and Maryland are expected to be the next states to go live.
Read about sports betting in more states
Future Expansion of Legal Sports Betting in Wisconsin
The lack of legal online sports betting will stunt the growth of the Wisconsin market, but retail sports betting does have a chance to expand.
This state borders Michigan, Illinois, and Iowa as major legal markets in the US. All three do offer legal sports betting online.
Expansion can come from the nine additional tribal casinos in Wisconsin. To date, none of the nine have moved to amend their gaming compact with the state.
The Potawatomi Tribe has indicated its desire to offer a retail sportsbook at its casino in Milwaukee. An official statement from the tribe stated:
"The Potawatomi look forward to bringing sports betting to Milwaukee in the future."
The tribe did not mention any specific time frame to move forward in the approval process. However, Milwaukee would be an excellent addition to the lineup. This is home to the NBA's Milwaukee Bucks and MLB's Milwaukee Brewers.