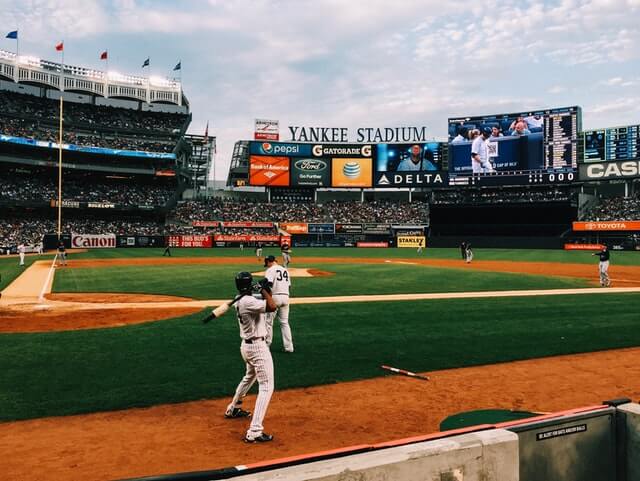 There are six US states that make up the New England region of the country. Legal sports betting is up and running in three of those states. A fourth state just joined the list leaving two more to go.
Connecticut continues to lead the way as the biggest New England sports betting market. New Hampshire and Rhode Island fill out that list has small-market sports betting states. Maine Governor Janet Mills just added the Pine State to the list by signing the necessary legislation into law on May 2.
Massachusetts has the biggest potential for sports betting in the New England region. However, state lawmakers still have some work to do. Both the state House and Senate have approved the necessary bills. The next step to getting something to Massachusetts' Governor Charlie Baker's desk involves a workable compromise.
That leaves Vermont as the only other New England state working through the legalization process. There has been some recent progress with the draft of a new sports betting bill.
Jump to
Vermont's Proposed Sports Betting Bill
The current proposal being considered by Vermont lawmakers could mirror the system in New Hampshire. Statewide online sports betting would be regulated by Vermont's Board of Liquor and Lottery.
There would be up to six mobile sportsbooks in Vermont that would be determined by a bidding process. Each operator would basically set its own tax rate as part of the approval process. New Hampshire passed a law that expanded that list to 10 mobile books. However, through the bidding process, DraftKings was pretty much granted a monopoly based on its 51% tax rate.
The second mobile betting platform in New Hampshire will be operated by the state's lottery along with an unnamed operating partner.
If Vermont moves in the same direction, a single operator could control the market in exchange for accepting the highest tax rate.
In the absence of land-based gaming venues in the state, Vermont would only offer legal mobile sports betting. This would follow in the same footsteps as Tennessee, Virginia and Wyoming.
The proposed bill remains in draft form only and it has yet to be filed. Recent developments in Maine and Massachusetts may create a higher sense of urgency to move forward. However, with the legislative session coming to a close on May 20, the situation will most likely remain on hold until next year.
Legal Sports Betting in New England States
Rhode Island was the first state in this region to legalize sports betting. That took place in 2018 soon after the US Supreme Court gave individual states the right to govern and regulate sports betting within their own borders.
New Hampshire followed suit a year later and legal sports betting in Connecticut made its debut in October of 2021. If everything goes according to plan, Maine could go live with legal retail and online sportsbooks towards the end of 2022.
The situation in Massachusetts remains tenuous at best. While both chambers of the government have approved sports betting bills, there are some major differences that need to be reconciled. A six-member conference committee has been formed to come up with a favorable resolution.