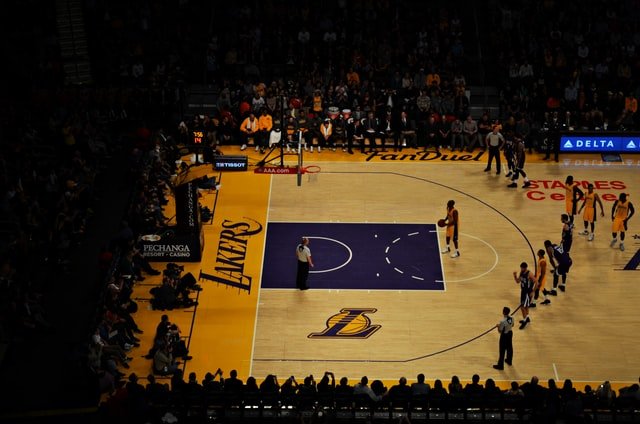 By the end of this year, more than half the states in the US could be offering legal sports betting in some form. Most of the states will have land-based sportsbooks tied to casinos and race tracks complimented by online betting capabilities through mobile sportsbook apps.
The overall growth rate of the US sports betting industry continues to increase at an accelerated pace. As more and more states continue to enter the market, this rate will likely continue to increase. A third growth factor is the large markets still available.
For example, California sportsbooks, Texas sportsbooks, and Florida sportsbooks do not offer options at this time. New York sportsbooks offers limited access through upstate casinos and racetracks. If all or even any of these states change their current status, industry growth rates could explode even higher.
Goldman Sachs has strong ties to the gaming industry from an investment standpoint. In a recent statement to its investors, the long-term prospect for growth is more than bullish. The current market value of the US sports betting industry in that report was around $1 billion.
The market value figure relates to the overall revenue generated by legal US sportsbooks. The actual amount of money bet on sports is far higher. This is known as the sports betting handle.
Projecting 12 years into the future, the new value would be just under $40 billion according to this investment firm's take on the current growth rate plus potential.
It specifically mentioned the impact the four biggest markets (CA, TX, FL, and NY) would have on this growth if and when they would open their borders to legal sports betting.
The combination of a large population and existing sports entities raises the stakes for these four major markets. There are 90 million people alone in California, Texas, and Florida. They also contain some of the most popular US pro sports franchises for the NFL, NBA, NHL, and MLB.
Industry experts project that the monthly betting handles in any of these four states would exceed $1 billion a month. These monthly betting volumes could climb as high as $4 billion a month as these markets begin to mature.
New Jersey sportsbooks were the first state outside of Nevada to offer regulated options going back to May of 2018. The Garden State closed out 2020 with a December handle just shy of $1 billion.
The main reason for the rapid pace of growth in existing states with legal online sports betting is mobile sportsbook apps. These apps offer fast and easy access across a state's entire border. These apps can be downloaded to any handheld device with internet access.
As more and more states add mobile betting to the menu, both the monthly handle and betting revenue figures will continue to increase.
The biggest hindrance to the future growth of the US sports betting industry is the overall legislative process. Those wheels can churn at a much slower pace depending on the political climate in any particular state.
Despite the overwhelming success from a tax revenue standpoint resulting from NJ and Pennsylvania sportsbooks, major roadblocks in certain states remain high for places like Utah sportsbooks.