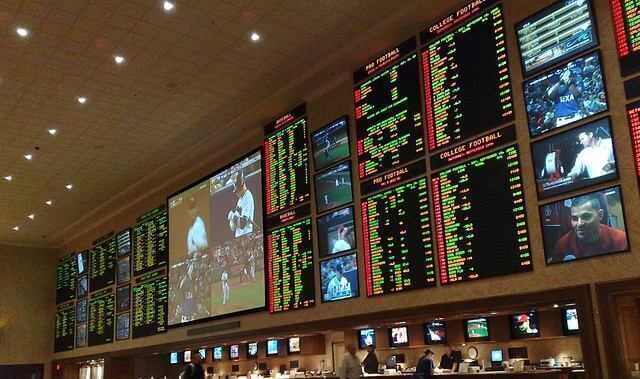 Both North Carolina and Massachusetts continue to try and get a deal to legalize sports betting passed.
There is simply no stopping the growth of the online sports betting industry in the United States. Two states are hoping to join in on the fun. Lawmakers in both North Carolina and Massachusetts continue to work on getting a bill passed, but each state is running out of time.
North Carolina is a state that already has sports betting, but all of the wagers must be placed in-person. Massachusetts has not yet legalized any portion of the industry. The state could be getting close to being at a standstill.
Both states are facing some opposition as some groups question the possible issues with gambling addiction. Battles over how many licenses will ultimately be available and the tax rate are some questions that need to be figured out as well.
Jump to
NC Bill Waiting in Committee
The House of Representatives in the state of North Carolina have until June 30 to push a sports betting bill to the desk of Governor Roy Cooper. Senate Bill 688 was already approved by the Senate in August. Sadly, it has not been able to advance through the House.
That bill is currently sitting in the Judiciary 1 House Committee. An official hearing date for the bill has yet to be announced. That bill would then have to advance to the full House for a vote, where it could again run into some trouble.
Governor Cooper has made it clear that he is in favor of online sports betting in North Carolina, and he would sign a bill. Cooper worked with the Eastern Band of Cherokee Indians to get retail sports betting set up throughout the state.
If this bill were approved, then there could be between 10-12 online sports betting options in the state of North Carolina.
The Situation in Massachusetts is a Mess
It looked as if Massachusetts was well on track to get legal sports betting approved in 2022. But now, there is very little optimism.
Both the House and the Senate are working on legal sports betting in Massachusetts. Sadly, the two bills continue to be very far apart.
The deadline to pass sports betting in Massachusetts is on July 31. A committee is currently working on trying to get through the differences.
Massachusetts is a state that is surrounded by states with legal sports betting. The residents are simply crossing state borders to place wagers.
The bill that has been proposed by the Senate puts a ban on college sports wagering. This would severely limit the betting options that are available. The House bill is more like what you would find in other states with legal sports betting but differs in the tax rate.
A final version of this bill will include parts of each, but it's going to take some serious negotiations to get to that point.