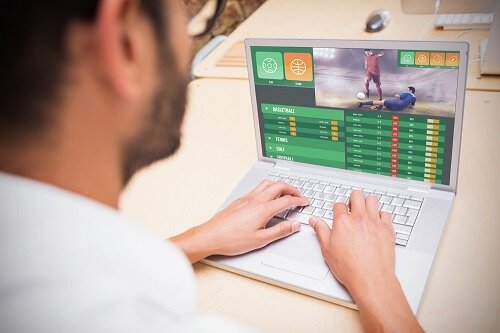 As the entire regulated US sports betting industry evolves at an accelerated pace, Daily Fantasy Sports (DFS) operators continue to look for ways to advance their position in the marketplace.
Over the past few years, both FanDuel and DraftKings have made the successful transition from a being primarily a DFS platform to becoming two of the biggest US sportsbooks in the country.
Farther down the list, StatHero is taking steps towards getting into the game through a DFS/sports betting hybrid app.
StatHero has risen through the ranks to become a very popular DFS alternative to FanDuel and DraftKings. The company has carved out its niche as a combination of daily fantasy sports and survivor pools. Players can compete in fantasy survivor contest across a wide range of sports and sporting events.
The company also employs a patented payout model that pits the player against the house, not other fantasy players.
Looking toward the future, StatHero has just launched the Rivals Daily Fantasy Sportsbook. The goal is to take a completely new and innovative approach to combine DFS with legal sports betting.
StatHero is offered in 32 states across the country where DFS sites are legal and regulated. Based in Scottsdale, Arizona, the Rivals Daily Fantasy Sportsbook will be available in all those same markets as well.
Since the online activities are not directly tied to sports bets for actual cash, they can be played in states that have yet to legalize real money sportsbooks. For example, there are no New York sportsbooks, Connecticut sportsbooks, Ohio sportsbooks, Missouri sportsbooks, and some others. The idea is to provide an online sportsbook-type atmosphere through this new DFS app.
Ironically enough, AZ does not allow DFS or legal sports betting. StatHero is focusing its efforts on the states that do allow DFS activities in the absence of legal sports betting. This concept could pave the way for an actual sportsbook app somewhere down the road.
StatHero is also expanding the concept of playing against the house as opposed to DFS contests against other players. This creates a level playing field among recreational DFS players and the pros.
Another big attribute of Rivals is the absence of a buy-in to play. Players can set their own stakes for the contests they enter. They can also claim the entire prize if they win. There are no shared pools among a group of winners.
The current lineup of StatHero DFS contests covers the NFL, NBA, NHL, and PGA Tour. Through the new Rivals app, plans to add even more contests are in the works.
While legal sports betting continues to grab most of the news headlines these days, DFS is quietly making some rather big moves from the sidelines.
Bally's Corporation recently announced that it is acquiring Monkey Knife Fight as part of its interactive division. This is another DFS site that has carved out its own niche in the marketplace.
Not to be left out in the cold, Caesar's Entertainment has invested in a new DFS platform under the name SuperDraft.
As more and more states move towards legalized sports betting within their borders, this is bound to create even more opportunities to integrate DFS activities into the mix.