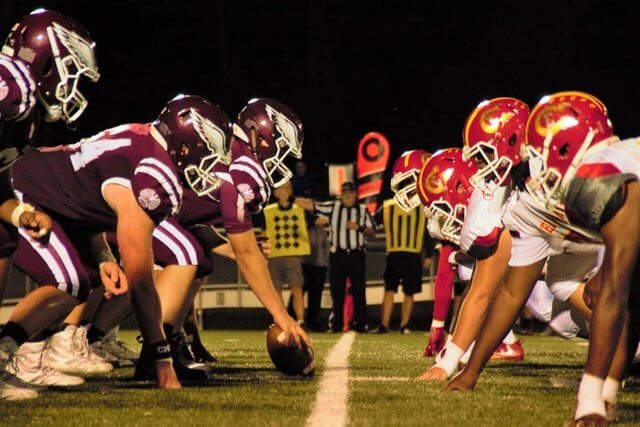 Anyone who closely follows the legal US sports betting industry is aware of the fact that New Jersey is the biggest market in the country in terms of the monthly betting handle. This refers to the total amount of money bet on sports and sporting events.
Nevada was the first and only state with legal sportsbooks for close to 70 years. That all changed in May of 2018 when the US Supreme Court ruled in favor of an individual state's right to regulate sports betting within its borders. Ironically enough, New Jersey was the plaintiff in that case against the federal government.
Given the extensive head start and seven-decade monopoly, it is no big surprise that Nevada is No. 2 on the list.
What most sports bettors may not know is just how big sports betting is in the state of Pennsylvania. This has been one of the most progressive legal gambling states in the county going back to 2017 with brands like Betway jockeying for position.
Land-based casinos opened more than 20 years ago. In 2017, the state passed a comprehensive gambling extension bill that legalized sports betting as well as online casino sites. The first sportsbook opened for business in November of 2018.
Since then, the Keystone State has been on a roll to become the third-largest market in the country for legally betting on sports. The total handle for March was $479 million boosted by betting on college basketball. The betting handle for April dropped 14.4% but it still cleared more than $400 million.
The entire gaming industry in PA is booming these days. Gross Gaming Revenue (GGR) exceeded $400 million in both March and April. This includes all the revenue derived from casino gambling across the state.
The $403.1 million in GGR this past March set a new state record. It did not last long with the Pennsylvania Gaming Control Board (PGCB) reporting that April's GGR was $404.1 million.
There are 15 land-based casinos and race tracks with casino gambling in PA. Many of these venues also offer a retail sportsbook. Casino gambling covers slots, table games and poker. Licensed truck stops in the state offer video gaming terminals (VGT).
Along with sports betting, revenue is also derived from Daily Fantasy Sports (DFS) sites.
PGCB figures show that land-based slots still top the list with $201.3 in GGR in April. Casino table games were next on the list with a $77.8 million total win.
Online casino gambling accounted for $62.6 million in slots revenue and $27.6 million from iTables. Retail and online sportsbooks cleared $26.3 million from April's handle.
Truck stop VGT's added $3.8 million followed by $2.3 million from the online poker rake. DFS sites generated around $2 million in GGR.
Add in the Pennsylvania Lottery to the list of gaming options and it demonstrates why this is one of the most progressive states in the US when it comes to total gambling options.
Amazingly enough, Pennsylvania licensed gaming companies are still dealing with in-state competition from skill-based gaming machines. Operators of these machines are not licensed and they do not pay any state taxes on their revenue.