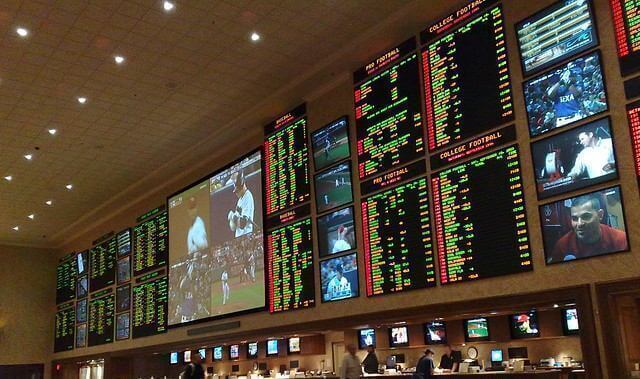 The sports betting industry in the U.S. continues to grow, and two more states are looking to join the party.
There are a number of states that are looking to legalize sports betting in 2022, and Maine and Minnesota are in that group. Both states have a long way to go before any sort of bill is passed, but there is optimism that things are headed in the right direction.
A bill that was recently proposed in Minnesota has made it out of committee. It will now continue to receive some attention and discussion. This is not the first attempt that has been made in this state, but it does appear that this bill has the most support behind the scenes.
There are a handful of sports betting bills on the table in Maine, and that could ultimately make the path to legalization more difficult for lawmakers.
Governor Janet Mills has been opposed to sports betting in the past. Thankfully this latest bill does have her initial approval.
Minnesota would have the chance to become a large sports betting market. Especially since there are plenty of professional teams that would drive the betting. Maine is not expected to become a large market at all, but passing a bill would still create options for the state residents.
Jump to
Minnesota Needs Tribal Support
Representative Zack Stephenson is the man leading the charge in the state of Minnesota. But his efforts are going to need to be backed by the Native American tribes. Stephenson is proposing both retail and mobile betting in Minnesota, but the Native American tribes would be in charge of both forms of wagering.
This is not the first time that the topic of sports betting has been brought up in Minnesota. The first efforts were shut down pretty quickly.
A bill in 2021 would have allowed for both mobile and retail sports betting as well. Sadly, there just wasn't any support from the Native American tribes.
The Minnesota Indian Gaming Association has expressed a desire to work with lawmakers in the state to get a sports betting bill passed. These tires aren't necessarily opposed to sports betting but want the bills to provide a benefit to them.
Commercial Casinos Upset in Maine
The proposal for Maine sportsbooks is similar to what is on the table in Minnesota. The commercial casinos in the state are not happy about that proposal.
Commercial casinos would be completely left out of sports betting in Maine. That would surely keep some of the biggest operators from the state.
DraftKings and FanDuel are also speaking out against the new bill. They are both hoping to offer sports betting in Maine. This state has seen plenty of sports betting bills introduced, but it has been a struggle to get everyone on the same page.
Maine will likely have sports betting at some point, but it's unclear what the final bill will look like.