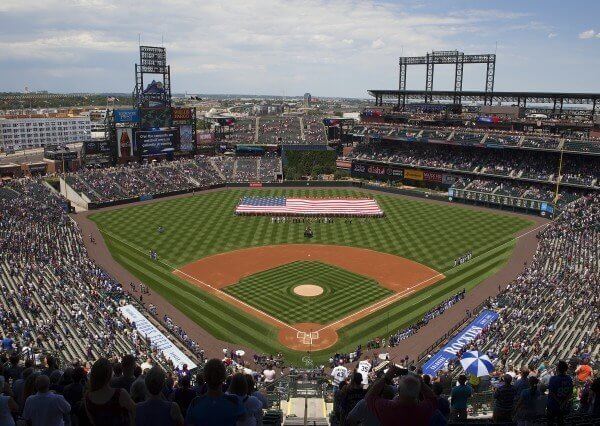 More and more US states are looking to enter the lucrative sports betting industry in 2021 through legal sportsbooks within their borders. Virginia, Georgia, and Tennessee are only some of them.
Some states are turning to their existing land-based casino and racetracks as prime retail locations for the addition of retail sportsbooks. Other states are opening the door through mobile sportsbook apps, such as BetMGM and William Hill. Regardless of how you can bet on sports, more than half the states in the US should be live by the end of 2021.
As a US territory, Puerto Rico is also looking to cash in on legal sports betting through new legislation. A target launch in April has been set to coincide with the start of a new Major League Baseball season. Baseball, in general, is a very popular draw for sports fans and sports bettors throughout the country.
The clock started ticking towards this launch once Gov. Wanda Vazquez Garced signed Senate Bill 1534 into law back in March of last year. Since that point, Pedro Pierluisi has assumed the role of governor for the country.
Rivera Carrion was then put in place as the executive director of the newly formed Gaming Commission of Puerto Rico. Heading into this year, he remains confident that the April timeframe is still viable.
Work is still in progress on the regulatory end. Topics still under discussion include the actual number of licensed sportsbooks, online betting, and the tax and fee structure for approved operators.
Mr. Carrion was quick to point out that The Sports Betting Division of the Gaming Commission has yet to create an operational budget. This is a crucial step towards completing all the other regulatory matters.
He was also adamant about having sports betting up and running before the new MLB season gets underway. Opening Day 2021 is set for April 1 with all 30 MLB teams in action.
Legal sports betting in Puerto Rico should closely resemble the business model in place with many states in the US. This includes the combination of retail sportsbooks and online mobile betting apps.
However, there is one caveat that would make this market unique. Provisions of Senate Bill 1534 allow local teams to opt-out of being wagered on. This is tied to maintaining the integrity of sports betting within the country.
There was some initial opposition to legal sports betting among certain professional sports teams. The government is hoping that this provision will appease any team that continues to stand in opposition of the new laws.
One of the more vocal opponents to legal betting has been the Puerto Rican Olympic Committee citing issues related to competitive integrity.
Another group that opposed the addition of legal sports betting is members of the horse racing industry. Their opposition is based on economics in light of added competition for gaming revenue. Mr. Carrion believes the addition of sports betting could actually bolster interest in horse betting.
The overall process of bringing legal sports betting to Puerto Rico has been a long, uphill battle. However, everyone backing this effort can finally see the finish line within their sight.