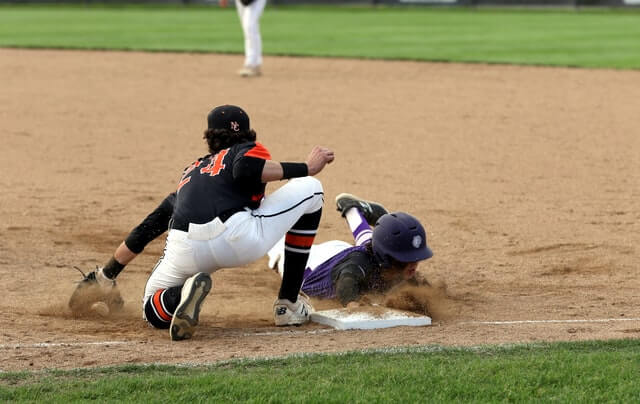 Most sports fans are familiar with the statement "close but no cigar." This phase has been tied to the use of cigars as prizes at 20th century carnivals. In practical terms, it relates to coming close but still not achieving the ultimate goal.
Close but no cigar would be the perfect phrase to sum up legal sports betting in the state of Missouri. For the fifth year in a row, state lawmakers came up short on both votes and time.
Jump to
Missouri's 2022 Legislative Session
The ultimate demise for passing the proper legislation can be attributed to the lack of compromise this time around. The 2022 Missouri legislative session came to an official close on May 13. The necessary bill garnered quite a bit of support. However, it was derailed as the Missouri General Assembly adjourned for the year.
Lawmakers in the Show-Me State failed to show up when in-state sports bettors were counting on them the most. Disappointment in this year's effort is too tame of a response. The lack of passed legislation clearing the path to legal sports betting has been met with downright anger. This was the year to finally get something done. And yet, the effort still came up short.
Professional sports franchises in Missouri evened rallied for the cause this year. This effort was led by the MLB's Kansas City Royals and St. Louis Cardinals. The NHL's St. Louis Blues also came out in support of legal sportsbooks. The NFL's Kansas City Chiefs tried to put their weight behind approval of the proper legislation to no avail.
The Heart of the Issue in Missouri
The support for legal sportsbooks in Missouri is overwhelming. However, all the parties involved are trying to protect their own best interests.
There is a strong push in the state to also legalize Video Lottery Terminals. Known as VLT's, these gaming devices directly cut into the profits of in-state riverboat casinos. Similar to slot machines, they remain prevalent in the retail sector through bars, restaurants and convenient stores.
Deemed illegal in Missouri, the enforcement of those laws has always been a challenge. The alternative idea is to legalize VLT's and them regulate and tax them. Unlike other states facing this same issue, VLT's and sports betting continue to be tied together as one gaming issue.
Riverboat casinos control the gaming industry in the state. They are strictly opposed to legalizing VLT's in any form while favoring legal sports betting. The effort address each gaming issue separately continues to face roadblocks at most turns.
A recent effort to remove any VLT regulation language out of a proposed sports betting bill was met with a filibuster in the state Senate.
Since an acceptable deal could not be reached between in-state casinos and proponents of VLT's, the legalization of sports betting in Missouri paid the ultimate price. Interestingly enough, neighboring Kanas is moving forward on legal sports betting.
Also making US sports betting headlines this month was Kansas Governor Laura Kelly adding her signature to recently approved SB 84 by state lawmakers.