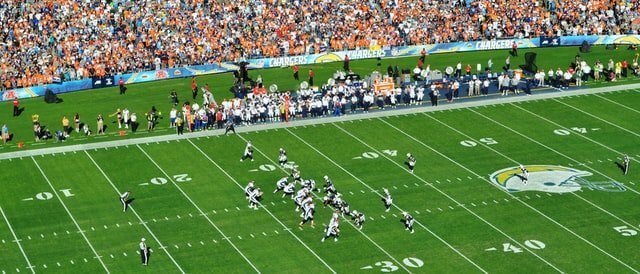 Genius Sports is busy making the most of its new deal with the NFL. The sports data and technology company made headlines earlier this year by becoming the official gambling data company of the world's biggest betting league.
The cost of this distinction ran into hundreds of millions in both cash and company stock. Ever since the ink on that deal dried, Genius Sports has been leveraging its hefty investment.
The latest deal is an expansion of an existing partnership with Entain. That alone is an interesting situation because it also involves BetMGM as Entain's business partner.
Just the other week, DraftKings offered more than $22 billion to acquire Entain as a major UK-based gaming and entertainment corporation. That whole situation continues to unfold. With Entain's future in flux, so is BetMGM's ownership interests in that company.
MGM Resorts is the parent company of BetMGM. The Las Vegas-based gaming giant believes that it should have a strong say in any transaction involving Entain. The creation of BetMGM was the direct result of a collaboration between MGM Resorts and Entain.
Under the expanded agreement with Genius Sports, Entain and BetMGM (in a 50-50 venture) will now have full access to the NFL. This covers live feed data, real time play-by-play stats and the league's digital properties.
The addition of the NFL data package will have a major impact on the live in-game betting market. Gaining access to advertising across the NFL's digital properties is another major asset in this new deal. This includes the right to use both NFL and team logos in their marketing efforts.
Latest Hollywood Casino News
Tying everything together, BetMGM is one of seven legal US sportsbook operators that have a sponsorship deal in place with the NFL. A key component of all those deals is Genius Sports. All the companies involved have agreed to purchase official league data through the NFL's official data partner.
Entain is one of the biggest sportsbook operators in the UK. The company's three biggest brands are Ladbrokes, Coral and bwin. Entain also has a strong affiliation with the English Premier League as a major global sports betting entity.
Other major international sports leagues tied to partnership agreements with Entain are Euroleague basketball, LigaMX soccer and Argentinian soccer.
Genius Sports is a publicly traded company on the New York Stock Exchange under the symbol GENI. The company went public earlier this year via a SPAC acquisition. That special purpose acquisition company was dMY Technology Group.
On April 1 of this year, Genius Sports and the NFL announced this ground-breaking four-year deal. A big part of the data package is the NFL's "Next Gen Stats." This is a vital aspect of the sports betting data that is relevant to sportsbook operators.
The company also has partnership agreements in place with the NBA, MLB, PGA Tour and NCAA college sports.
Genius Sports has an existing business relationship with Flutter Entertainment. Also based in the UK, Flutter is the parent company behind FanDuel. DraftKings and Caesars Sportsbook are also strategic partners with Genius Sports for the company's sport betting data packages.