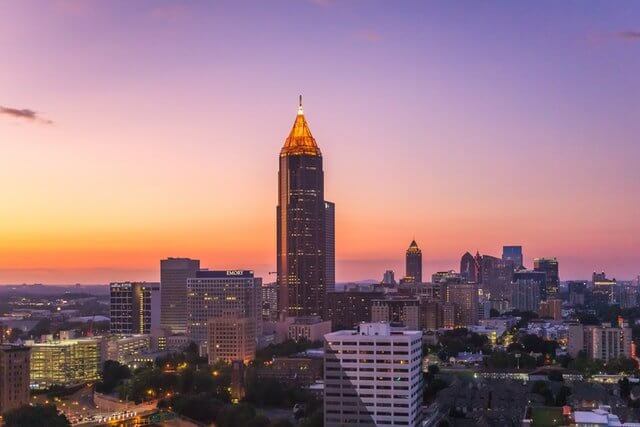 FanDuel has quicky grown into the biggest sports betting corporation in the US with the largest share of the country's legal sports betting market. In a recent press release, the company announced that it will be expanding its product development initiatives with a new office in downtown Atlanta.
Plans call for the addition of more than 900 employees at this new business unit over the next five years. Corporately based in New York City, FanDuel will invest $15 million into this latest venture.
This new initiative is tied to a partnership with Georgia's higher education system. The goal is to develop new college courses centering around the tech industry. The new jobs available at the Atlanta office cover:
Software engineering
Product development
Information technology (IT)
User experience (UX)
User interface design (UI)
FanDuel offers sports betting in 10 different states including New Jersey as the biggest market in the nation in terms of the total betting handle. The company got its start as a Daily Fantasy Sports (DFS) website. It currently offers that product in 44 states.
It is estimated that FanDuel serves more than 12 million end users with its sports-related products.
Detailed plans for the Atlanta expansion call for 68,000 square feet of office space. The exact location as yet to be identified other than it will be located in the downtown area of the city. The site could be determined by tax credits along with any other incentives that might be available.
Georgia Gov. Brian Kemp had this to say about FanDuel's expansion into his state:
Financial campaign records show that FanDuel has spent over $70,000 since 2016 in lobbying efforts to bring legal sports betting to this state. The company increased its efforts last year in an effort to put the issue on the November ballot in the form of a voter referendum.
Legalizing sports betting came up in this year's state legislative agenda but it did not move forward before the Georgia General Assembly ended that session in April.
At this point, Georgia's state lottery is the only form of legal gambling. However, that does not appear to be a deterrent to FanDuel's expansion plans.
Sarah Butterfass is FanDuel's chief product officer. She relayed the following comments through the company release:
As we grow our business in a very competitive industry, it's critical we have access to a diverse talent pool. During this process, it became clear that Atlanta provided FanDuel with a winning combination of access to a thriving tech cluster, respected educational institutions we could partner with, and a diverse and welcoming community eager for our arrival.

From a population standpoint, Atlanta is the biggest city in Georgia and it ranks 37th in the US with more than half a million residents in the metro area. There was no timeline given as to when the new office is expected to open.