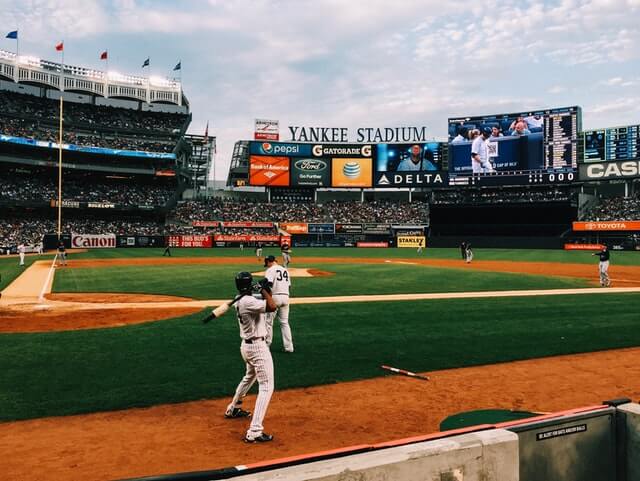 As the No. 2 sportsbook operator in the legal US sports betting industry, DraftKings has made a major impact in the marketplace. This actually started years ago as one of the top two daily fantasy sports (DFS) sites.
Based in Boston, DraftKings continues to aggressively expand its market presence in most states with legal sports betting. However, there is still a strong desire to expand that presence on a global scale. That was clearly evident in the recent effort to acquire Entain.
Jump to
DraftKings and Entain
Entain is the major UK-based sports and entertainment company behind global brands such as Ladbrokes, Coral, bwin and partypoker. DraftKings first offered $20 billion to buy the company. That offer was increased to more than $22 billion before negotiations broke down.
The simple fact that DraftKings was willing to pay a huge premium for a UK-based sportsbook operator speaks to its global aspirations.
Caesars Entertainment acquired William Hill earlier this year as another major UK sportsbook brand. However, the Reno-based gaming and entertainment company had no interest in the company's global operations.
Caesars used William Hill as a means to jumpstart its effort to enter the legal US market. The company is in the process of rebranding William Hill's US operations as Caesars Sportsbook. It has already found a buyer for the remainder of William Hill's international business interests.
DraftKings appears to have a different take on the global sports betting industry. This could also pertain to the positive cash flow that Entain would have provided.
The deal to acquire Entain was also rather tricky. The UK operator has a 50/50 partnership with MGM Resorts International for the BetMGM brand. This happens to be the third-largest operator in the legal US market.
DraftKings would have needed MGM Resorts approval to close the deal. It would have also needed to compensate MGM for its 50% share of the BetMGM brand.
DraftKings Profitability
As a publicly-traded company, DraftKings has a financial responsibility to its shareholders. This involves profits, gross revenues and market share. In the highly competitive US marketplace, the high cost of customer acquisitions can be viewed as a liability.
All the major US operators are struggling with profitability given the high promotional costs to compete. While many states with legal sports betting are breaking monthly betting volume records, the books' hold on that volume continues to be suppressed.
US Sports Betting Market Share
Looking at the current market share picture in the legal US market, FanDuel still maintains a sizable lead. Industry analysts estimate that share to be close to 39%.
In comparison, DraftKings controls around 25% of the market with BetMGM third at 14%. The big three control a sizable portion but only FanDuel has global roots.
Ireland's Flutter Entertainment is the parent company of FanDuel. It also has some serious financial clout from a profitable global business. This puts DraftKings and BetMGM in a serious financial disadvantage when trying to compete.
If DraftKings is looking to expand globally, one possible takeover target would be BetWay owner Super Group. Another target would be 888 Holdings after that UK-based company came to terms with Caesars for William Hill's international operations.