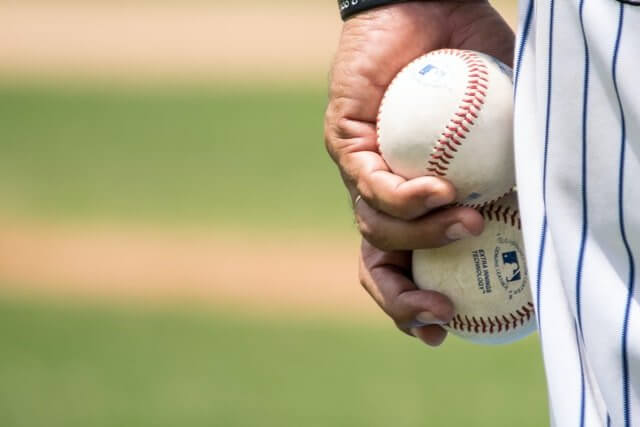 The biggest sportsbooks in the legal US betting market are also the most innovative. Based in Boston, DraftKings is the perfect example.
Already popular as one of the biggest daily fantasy sports sites, DraftKings quickly made its mark as a legal US sportsbook. In a little over three years, this is now the second biggest legal operator in the US based on market share.
As part of DraftKings' continued expansion plans, the company recently announced a new partnership with Simplebet. This multi-year strategic alliance will give DraftKings the ability to expand in-game betting options.
Live in-game betting on sports and sporting events is one of the fastest-growing trends in the global sports betting industry. US bettors in legal markets have embraced live in-game betting as well. This is an excellent way to diversify an overall sports betting strategy.
Live in-game betting is also a great way to add even more excitement to the action on the field, court or ice. DraftKings' new deal with Simplebet aims to ramp up this excitement to a whole new level.
Simplebet is a B2B product development company. Founded in 2018, the company created special micro-betting technology for the sports betting industry. This technology allows in-game bets to be placed on a play-by-play basis.
Sports bettors would be able to wager on the results of a single play in football. Bets for any MLB game could be placed on a pitch-by-pitch basis.
This partnership gives DraftKings the means to offer micro betting on NFL, NBA and MLB games. There is also a new suite of betting products for college football.
These added betting options will be available through the DraftKings Sportsbook mobile app where legal.
An immediate result of this announcement was a 1.5% jump in the price of DraftKings' stock. Investors and sports fans alike understand the long-term ramifications of this technology.
Simplebet has been working with other sports betting operators, media companies and technology companies. Through an automated operations platform, these B2B applications have been brought to market.
Through a collaboration with a sportsbook as large as DraftKings, micro-betting technology has the chance to go mainstream. This partnership is already being referred to as "the next evolution of sports betting."
Legal sports betting is available in roughly half the states in the US market. There is a tremendous upside for growth in a rapidly expanding marketplace. A market leader such as DraftKings is always looking for that 'point of difference' to distinguish its sportsbook product from the competition.
The addition of play-by-play wagering could be a game-changer depending on how it is accepted by US players. Betting concepts such as this have gained traction in regulated international markets. The US could be the brand new frontier.
Paul Liberman is the President of Global Product and Technology at DraftKings. He had this to say about this new partnership:
"We're excited to be working with Simplebet to change the in-game betting experience for our customers and, together, changing the way sports fans engage with their favorite sports.
Through our shared commitment to delivering innovative technology, our customers are now able to take part in this unique betting and engagement experience on the DraftKings Sportsbook."