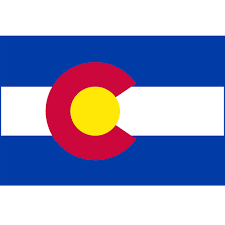 Legal sports betting in Colorado was launched on May 1. Today, this has quickly become one of the hottest sports betting markets in the country. The state already ranks within the Top 5 markets with legal sports betting when it comes to total monthly betting volume.
Once vehemently opposed to legal sports betting, the top professional sports leagues in the US have suddenly changed their tune. The NFL owners gave the green light to individual team sportsbook sponsorship deals earlier this year. NBA, MLB, and NHL teams are following suit with new marketing partnerships.
In Colorado, an expanded marketing partnership has been formed between the Rockies and DraftKings sportsbook. The new deal names DraftKings as the official daily fantasy operator and sports betting operator of the MLB team. The two have collaborated on various cross-promotional programs in the past. This latest announcement is a major step forward in this strategic alliance.
Part of the new deal with the Rockies includes in-stadium branding rights. DraftKings will also be licensed to use the team's trademarks and logos in its marketing efforts.
There will also be an expanded media presence. Team players can make appearances on "Sweat." This is DraftKings' original sports betting program. These appearances will include podcasts, live videos, and programming specials.
DraftKings' relationship with the Rockies goes back to 2012 with the use of daily fantasy contests as a marketing tie-in. The company was quick to launch its highly popular sports betting app in May when sports gambling first became legal in the state.
Other marketing aspects of the recent expansion between the two parties include:
 Hospitality suites
 Ceremonial first pitches
 Sponsored batting practices
 Ticket giveaways
There are also plans to enhance the customer experience. This may include participation in an official Rockies Fantasy Camp. There will be a pregame meet and greets and well as customized trips to 2021 Spring Training.
DraftKings has been able to quickly position itself as an online gambling market leader. Available apps for daily fantasy leagues and sports betting have been expanded into Las Vegas-style casino games.
The company's aggressive approach to marketing its brand in Colorado can be seen as a blueprint for expansion into other states rolling out legal sports betting. Other legalized sports betting companies in Colorado include TheScore, BetMonarch and FoxBet.