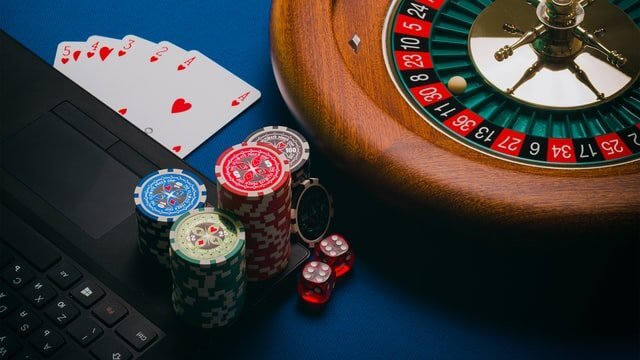 DraftKings has been able to establish itself as the second biggest sportsbook in the legal US sports betting industry. This is after the site became one of the biggest daily fantasy sports (DFS) in the country.
Moving forward, the Boston-based company is now looking to gain a stronger foothold in the legal iGaming market for online casino games. To take that next step, the company has tendered an offer to acquire Golden Nugget Online Gaming for $1.56 billion.
As part of this all-stock deal, DraftKings will partner with Fertitta Entertainment. The goal is to expand DraftKings' online presence with more than five million customers. The company is looking to create a broader consumer base for the online gaming products in offers. Most notably, its iGaming portfolio of casino games.
Pending any necessary regulatory approval, the deal should close during the first quarter of 2022.
Golden Nugget Online Gaming Inc. (GNOG) has grown to become a market leader in the iGaming sector. This was also the first company to launch Live Dealer and Live Casino Floor in the legal US market.
The company has been honored with 15 eGaming Review North America Awards for its efforts. This includes "Operator of the Year" awards from 2017 through 2020. GNOG operates online casino gambling in both New Jersey as its core market and Michigan.
Market expansion plans already in the works include Pennsylvania online casinos, Illinois online casinos, and West Virginia online casinos as the other three states offering legal online casino gambling.
Learn about online casino in more states
Fertitta Entertainment is global gaming, restaurant, hospitality, sports, and entertainment company based in Houston, TX. This is also the holding company for Tilman J. Fertitta's assets.
More importantly, Fertitta Entertainment is the parent company of Golden Nugget LLC and Landry's LLC. The new partnership will expand DraftKings' avenues to market.
It can also aid the company's ongoing efforts in customer acquisition, sponsorships, and additional retail sportsbook initiatives.
Another tie-in is Fertitta's ownership of the Houston Rockets NBA franchise. This deal automatically makes DraftKings the exclusive DFS, sports betting, and iGaming partner of the team.
This partnership includes plans to open a DraftKings retail sportsbook at Houston's Toyota Center. However, Texas lawmakers must first approve legal sports betting in the state.
Tilman Fertitta himself is a huge proponent of DraftKings. He mentioned that "DraftKings is one of the leading players in this burgeoning sports betting space." He also spoke about offering "value to our combined customer base that is unparalleled."
In other comments, he mentioned that the partnership with Fertitta Entertainment is a "strong commercial agreement for both companies."
Industry analysts believe that this partnership will realize a savings of close to $300 million due to existing synergies between the two companies.
DraftKings existing in-house technology provided by SBTech will result in cost savings for GNOG. There should also be substantial savings in marketing and administrative costs.
Partnering with GNOG will give DraftKings the ability to expand into Live Dealer and Live Casino gaming products. Its customers will also have access to new VIP and promotional offerings connected to Fertitta Entertainment.