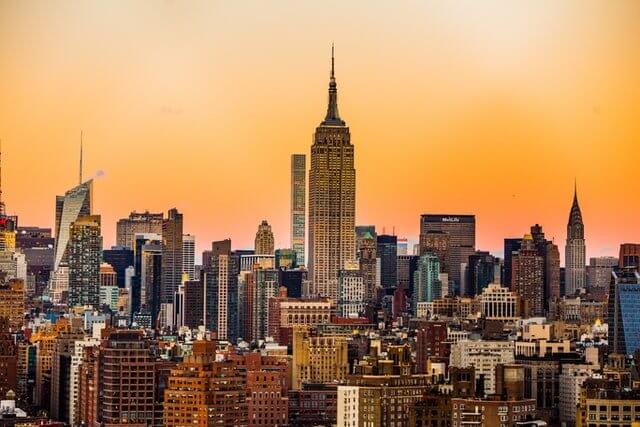 New York has quickly established itself as the biggest legal sports betting market in the US. Prior to this January, the state's monthly sports betting handle was just a blip on the screen when it came to legal monthly sports betting volume in the US market. That all changed in a blink of eye.
Sports betting has been legal in New York since 2019. However, legal betting was limited to a handful of retail sportsbooks located in upstate land-based casinos.
Legal online sports betting in the Empire State went live on Jan. 8. By the end of that first month, the addition of New York mobile sportsbook operators helped set a new national record. The overall sports betting handle in the state for January topped $1.6 billion.
With an expanded number of mobile betting apps going live, New York books took in more than $4 billion in betting volume based on gaming figures released towards the end of March.
Jump to
Professional New York Teams and US Sportsbook Operators
Since mobile sports betting was approved in New York, US-based operators have been scrambling to lineup partnerships with in-state pro sports teams.
BetMGM struck the first deal with the owners of Madison Square Garden. The same company also owns the NBA's New York Knicks and the NHL's New York Rangers. Caesars Entertainment wasted little time in carving out its own deal with MSG and those two New York City teams.
With the new MLB regular season underway, Caesars joined forces with the New York Mets through a team partnership. Caesars Sportsbook is now an official sports betting partner of the Mets in a nonexclusive arrangement.
Read about sports betting in more states
Caesars Sportsbook and Citi Field
As a huge piece of the new gaming partnership with the Mets, Caesars Sportsbook will add a themed sports betting lounge at Citi Field as the home ballpark for the team.
Caesars will not be able to open a retail sportsbook at Citi Field. However, legal mobile sports bets can be placed while in the Caesars Sportsbook-themed hospitality venue. The plan is to convert the existing Metro Grille at Citi Field into the new Caesars Sportsbook lounge.
Covering 13,000 square feet of space on the Excelsior Level, this venue will offer a multi-tiered dining area adjacent to an outdoor patio overlooking the left field. The completion date for this project is expected to take place during the Mets' 2022 regular season.
Chris Holdren is Co-President of Caesars Digital. He released the following comments on his company's latest sports team partnership:
"New York is a key state for us following the successful launch of our Caesars Sportsbook app in January. The Mets' fanbase is one of the most loyal in baseball and this partnership offers us the chance to treat those passionate fans like Caesars. We look forward to opening our space at Citi Field during an exciting time for the franchise."
Branding at Citi Field along with cross-promotional opportunities are included in the Mets' partnership. Caesars will also have access to the team's media properties. This includes an enhanced rate of Caesars Sportsbook TV ads during Mets' game broadcasts.